If you've been on Twitter these past few days, you might have caught sight of a certain Despicable Me-related meme that's pushed the animation back in the spotlight. And boy, is it a DAMN. FUNNY. MEME.
Featured in 8List's 100th Yay Wednesday (we know, we know: it's a Thursday), is the trending Gorls meme! Yay!
Matty Healy is shaking
they're just gorls breaking hearts!
eyes bright, uptight, just gorls!
but she can't be what you need if she's 17
they're just gorls
they're just gorls! pic.twitter.com/IF7NqymniS

— jerry (@stylestruIy) April 30, 2018
These Mulan gorls memes
A GORL WORTH FIGHTING FOR pic.twitter.com/rHQGldPeMZ

— ✨ Kara ✨ (@rockleeswife) May 1, 2018
WHO IS THAT GORL I SEE pic.twitter.com/b6968bIxPM

— Miguel (@Meheguel) May 1, 2018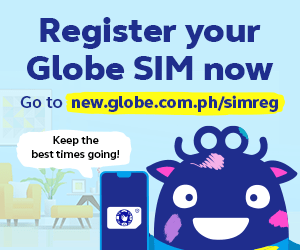 Good Gorl
cool gorl. men always use that, don't they, as their defining compliment. "she's a cool gorl." cool gorl is hot. cool gorl is game. cool gorl is fun. cool gorl never gets angry at her man. pic.twitter.com/btdUlOnvaY

— kyle for you (@kyle4prezident) May 1, 2018
Coachella ulit pls
WHO RUN THE WORLD…

GORLS pic.twitter.com/TO1WCNLrh0

— maseface (@masefaceeee) April 30, 2018
This lucky gorl
i love you gorl, i ain't gone never stop lovin' you, gorl pic.twitter.com/yKg54vkKRH

— (@kalizimmer) May 1, 2018
Nasaan na nga ba si Sean Kingston?
damnn all these beaauutiful gorls pic.twitter.com/YYesHyr41H

— Triston Curtis (@Triston_Curtis1) May 1, 2018
Despicable gorls
Mean Gorls pic.twitter.com/Ku5S87NsN5

— Devin (@devin_smc) April 29, 2018
Even Saint Rupaul loves gorls
bring back my gorls pic.twitter.com/TJTDiMRYPK

— emily (@glennnnrhee) April 30, 2018
Got any more gorl action of your own? Share them with us below!