Ever since Harry Styles announced his solo career due to One Direction's (on-going) hiatus, fans were on the lookout for his next endeavours. Then the singer released his album almost a year ago, which instantly signalled his forthcoming tour. Fortunately for Filipino carrots, Manila was included on his first world tour as a solo artist.
To say that Filipino fans were excited is an understatement, when in fact, they've been waiting for Harry to come back ever since his concert here with the rest of One Direction (sans Zayn) in 2015; so yeah, Filipino fans were thirsty af. We list down some of the important moments before and during Harry Styles' Manila invasion.
OMG We're Breathing the Same Air
WELCOME TO THE PEARL OF THE ORIENT, HARRY!!! SEE YOU TOMORROW. STAY HYDRATED AND GET SOME REST LOVE @Harry_Styles #NOCHILLPHILIPPINES #HarryStylesManila #HarryStylesLiveOnTourManila pic.twitter.com/eoHj3bYN6S

— GAB misses harry :( (@94pinknarry) April 30, 2018
Harry's return to Manila was a long time coming for Pinoy fans, so the moment the plane carrying Harry landed on Philippine soil, Pinoys everywhere only had one thing in mind: "omg ang init protect Harry at all costs!"
Because Harry Needs To Chill
Imagine casually looking up at him while he's eating his ice cream, his tall frame against the wall. He licks his lips after biting off a bit of the cone before he looks at you with those green eyes. "Want some, love?" He asks. Ok guys bye I'm dead #HarryStylesLiveOnTourManila pic.twitter.com/a0bdsiSrgS

— elle. (@harrypeachbum) April 30, 2018
Because of the intense heat that Filipinos experience every damn day, Harry needed to chill. And what else will help him cool down than an ice cream?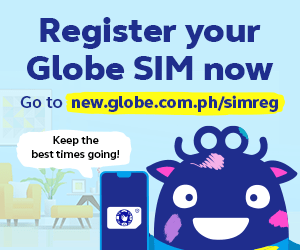 Pinoy Fans Are Extra
PINOY FANS ARE SO EXTRAAAA ,IM LOVING IT #NOCHILLPHILIPPINES #HarryStylesLiveOnTourManila #HarryStylesMNL pic.twitter.com/SaByZWslWI

— Crissa 🌻 (@28inOnehome) May 1, 2018
Need we say more? WE'RE JUST SOOOO EXTRA LIKE THAT!
No Harry? No Problem!
Here is a video of thousand of Filipino fans singing to Olivia. #HarryStylesLiveOnTourManila #NOCHILLPHILIPPINES #MahalKaNaminHarryStyles pic.twitter.com/FnlVwsVkNA

— marnelle SAW HARRY! 🌻 (@flickeredlarry) May 1, 2018
Moments before Harry appeared on stage, fans were buzzing when one of his songs began to play. MOA Arena instantly became a big jamboree.
Harry Dancing?!? Deadzzz
short clip of ONLY ANGEL 😍 the way he danced 😍 i will probably never get over this #HarryStylesLiveOnTourManila #HarryStylesAtMOAArena #HarryStylesMNL pic.twitter.com/xWCWZPqU94

— Larry Almighty (@curly_stylesxx) May 2, 2018
The moment Harry appeared on stage, the crowd went crazy, as expected! The crowd went even crazier when Harry showed us some of his dance moves.
When He Sang A Popular One Direction Song…
Harry Styles sings STOCKHOLM SYNDROME. #GlobeHarryStyles #ForTheLoveOf #HarryStylesLiveOnTourManila #HarryStylesMNL pic.twitter.com/ksfWZZJLsp

— Rod Magaru (@rodmagaru) May 1, 2018
"Stockholm Syndrome" is one of the most popular and well-loved songs of One Direction, and when Harry started playing the hook, everyone LITERALLY went wild.
… And Sang THE ULTIMATE One Direction Song While WAVING THE PRIDE FLAG
Another video of Harry waving the Pride Flag during WMYB in Manila. May 1, 2018#HarryStylesLiveOnTourManila #HarryStylesAtMOAArena pic.twitter.com/wvVabotDjS

— 🏳️‍🌈Harry holding Pride Flags🏳️‍🌈 (@hesprideflag) May 1, 2018
IT'S NOT A HARRY STYLES CONCERT IF HARRY DIDN'T SING WHAT MAKES YOU BEAUTIFUL.
When He Proved That He's A True Rock n' Roll Star
This moment during Kiwi gave me life. #HarryStylesLiveOnTourManila pic.twitter.com/YsOjU8juia

— Angela misses Harry. (@BeLikeAngelaaa) May 2, 2018
Harry ended his show with "Kiwi", one of the more raunchy tracks off the album so of course he's gonna sing it last, because what's a better way to end a show than with some heavy guitar strumming, crazy lights and more dancing?
What was the most memorable part for you? Tell us below!