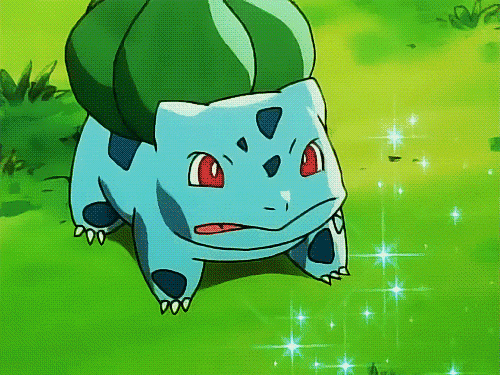 Yay Wednesday!
The #GrassTypePoSiBulbasaur Edition
By Abu Poblete

It's been raining continuously for a week now, so your shoes are probably already drenched by a delightful mix of human and rat pee. Classes have been suspended, but work hasn't (God bless the Filipino workforce), Jelena are having a major catfight on IG, and reports say the downpour will continue. Think this week's already hell? Think again, and watch these people who will make your "bad week" look like heaven.
8. This wild pet
https://www.facebook.com/OMYGOTTI/videos/10153889385602104/
Moral of the story: Feed your dog or get him a toy, ategurl!
7. He's making them girls say, "Oppa!"
https://www.facebook.com/RealRandomThoughts/posts/538705859657693
Confidence is key when you want to be oppa Song Joong Ki.
6. The underwear conundrum of PBB
https://www.facebook.com/1087421664621486/videos/1217554864941498/
Rita Gabiola, famously known as Badjao Girl, broke down in tears when her fellow housemates made fun of her underwear. Her housemates quickly defended themselves that they thought the underwear was owned by another housemate, which is why they made fun of it. But the real question is this: Bakit niyo kasi pinakikialaman ang underwear ng ibang tao? The youth of today, ladies and gents!
5. Poliwag po!
https://www.facebook.com/photo.php?fbid=10207262609583221&set=a.1619051275863.2079765.1223847819&type=3&theater
This poster may be fake—but if it isn't, it would have been manna from heaven for Quiapo's resident snatchers.