Yay Wednesday!
Can I Be a Kid Again Edition
By Abu Poblete


Thanks to (annoying, if) convenient social media features like Timehop and Facebook's On This Day, we get almost daily reminders of how quickly time passes. There's no age pre-requisite to nostalgia, so whether you're reminiscing about a childhood spent on Livejournal or playing piko with your neighborhood crew, it's pretty much a way of life now.
Thanks to endless deadlines and bumper-to-bumper traffic, it's really not like we have anything better than #ThrowbackThursday, #FlashbackFriday and #SentiSabado to indulge in on the weekend. But, until then, here's some GV-filled nostalgia to get you through the rest of the work week.
8. Eto ang beat sabay-sabay
https://www.facebook.com/Batang90s/videos/10153797059151342/
https://www.facebook.com/engineroompost/videos/1784667928436773/
There's nothing like a classic commercial to make you feel young again. Here's one from Coke that's 14 years old. God, we're old.
7. A wild rabbit appeared!
https://www.facebook.com/uniladmag/videos/2320692904620422/
So this guy had the perfect way to celebrate his newfound friendship with a wild rabbit.
6. Fit Totoro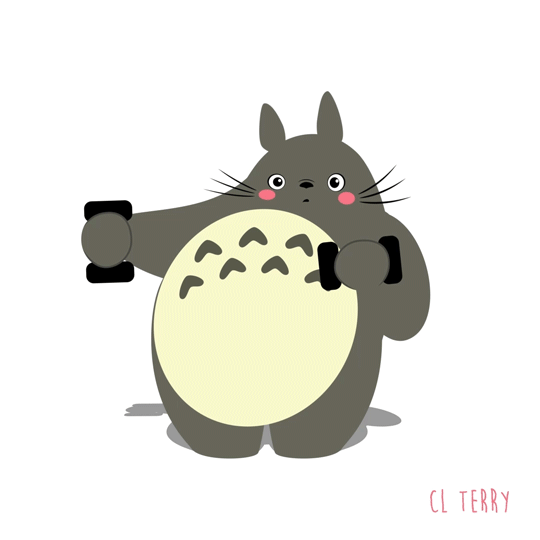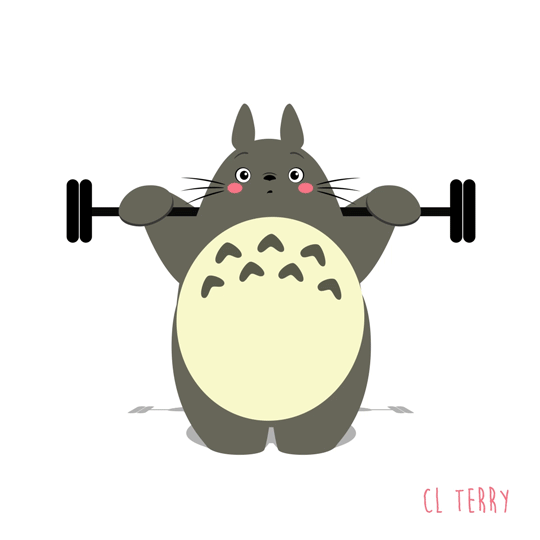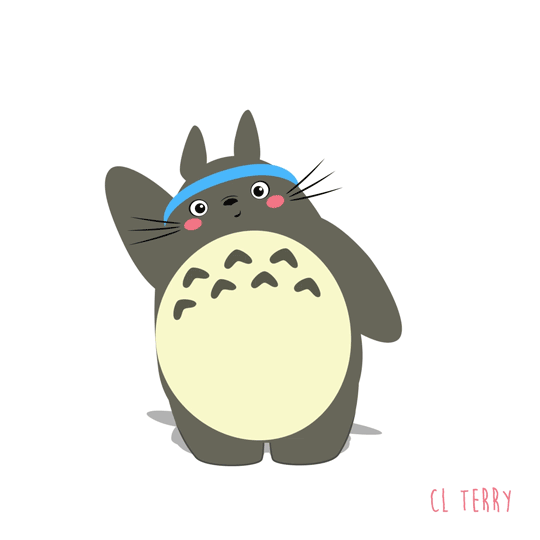 It's a well-known fact that there's nothing cuter than Totoro…except Totoro exercising! Just look at his fat jiggle in that last one! Spirit animal, anyone?
5. Hala, nagulat!
#MoodBoosterPandas get scared by food, a friend, sound of wind, a floating leaf, a daydream, and everything.

Posted by iPanda on Friday, July 15, 2016
Remember when we used to look that cute when we got surprised? Heh, now we just look like this: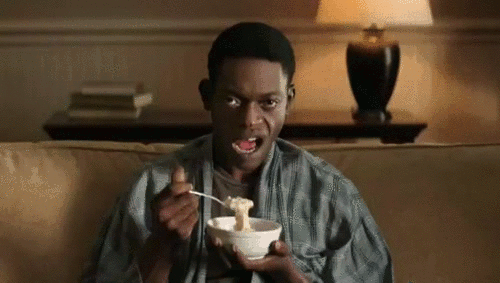 4. Pokémon Go Game Strong
Here are a couple of videos in celebration of the ongoing craze that is Pokémon Go:
https://www.facebook.com/PokemonGoUniverse1/videos/1743560732549935/
https://www.facebook.com/PokemonGoUniverse1/videos/1744782392427769/
https://www.facebook.com/PokemonGoUniverse1/videos/1744781045761237/
https://www.facebook.com/PokemonGoUniverse1/videos/1744675095771832/
Anyone else up to start a petition to get Morgan Freeman to narrate Pokémon Go?
3. Girls, calm thy tits
https://www.instagram.com/p/BH2aNGQh89X/
Still down with a case of the mid-week blues? Fret not! We give you Alex Pettyfer dancing to Pony by Ginuwine, a favorite from the Magic Mike films. Lucky chair. Pffft.
2. John Williams' surprise
John Williams, the genius composer behind probably the greatest film score ever, got a surprise concert in front of his home. Enter Bryce Hayashi and Michael Miller, equipped with a trumpet and a lower flugelhorn, playing the Star Wars theme song. Williams was so impressed with the musicians that he went outside to meet them.
A suggestion for anyone else planning the same thing: Perform in a Storm Trooper costume or at least have a lightsaber in hand.
1. Hachiko has new competition
A penguin is stuck in Shinjuku Station and everyone's taking photos for posterity. But the penguin's a statue so you can look forward to seeing it for yourself on your next visit to Japan.
Just last week, a bronze penguin statue of the East Japan Railway Co.'s mascot was unveiled in a new park near Japan's Shinjuku station. The back story is that he's purportedly visiting Tokyo from the South Pole. Officials say that they hope the penguin rivals the treasured Hachiko the Dog statue, located three stations away in Shibuya Station.
What goodvibes news stories have you come across this week? Spread the love and share them in the comments below!