If there's one word to describe this summer it's this: NAKAKALOKA!!! Not just because of the sweltering heat and the very WTF world of Philippine politics, but because of all the stressful things we see on the internet. Don't know what we're talking about? Here's this week's Yay Wednesday to help you understand our pain.
Ludacris' abs. Or whatever the hell they are
Just watch his latest music video and  prepared to get confused:
He did admit, though, that the terrible, terrible photoshop work was deliberate.
It's ok they slow RT @chris_oneto: he's supposed to have CGI & he looks at them at the end of the video & sees em gone. It's intentional

— Ludacris (@Ludacris) April 11, 2017
But Twitter being Twitter, that didn't really stop people from having a social media rampage.
RT @klyde_i: @Ludacris Vitamin L#vitaminD #Ludacris or#cj #SanAndreas pic.twitter.com/2HRp1x9Kcn

— Ludacris (@Ludacris) April 11, 2017
Ludacris's CGI chest looks like those rolls i buy at 7/11 when i'm drunk pic.twitter.com/RqXXfhit4q

— Ellie Sunakawa (@elliesunakawa) April 10, 2017
— Dr. Rick Dagless, MD (@Cosmis) April 10, 2017
TV5's Filipino version of Frozen's "Love Is An Open Door" is so bad it's good
NABUKSAN ANG PUSO KOOOOOOOOO!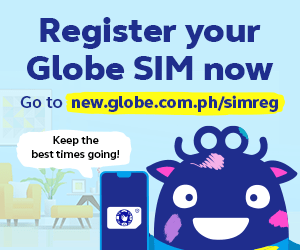 This very smart kid
Talo ka pa ni Bimb, bes!
Here's a very helpful tip for our new graduates!
Tips po sa mga gustong dumami yung awards sa kanilang resume

(Note: Baka ma misunderstood. Ito po ay pawang gawa lamang. Sa mga keyboard smashers wag niyo pong paka seryoso di ako bobo haha)

Posted by Jilan Sarmiento on Tuesday, April 4, 2017
Don't forget: Consistent top 1 in the Quiet list
As much as 13 Reasons Why was utter bullcrap, of course Pinoys twisted the issue into something magical
Tape 1, side A:

[@keiakamatsu's #impakT] pic.twitter.com/AxU57CLvzA

— Parvati (@teztikelz) April 15, 2017
ITO YUNG TOTOONG TAPE #1 NI HANNAH KAY CLAY pic.twitter.com/kN217QA0Y6

— NAGARAYA MANAWARI (@keiakamatsu) April 14, 2017
13 Reasons Why Rufa Mae Quinto Version pic.twitter.com/5HLCHKNbsV

— Cute Cobain (@irshxrvn) April 14, 2017
Todo na 'to, Clay! Woooo!
I aspire to have as much braveness and kapal ng mukha as the Jollibee Towel Girl
Ganahan ko musuway muadto sa Jollibee nga gatapis lang hahahaha idol na nako si ate girl pic.twitter.com/V7XOqhD8JY

— Steven (@stevensarigumba) April 14, 2017
Went out to buy shampoo, came back with Jollibee. What a hero. Respect, ate gurl.
This very helpful guide on how to make
the whitest music ever

a Chainsmokers song
Now you can be like The Chainsmokers.

Posted by Tune Collective on Sunday, April 16, 2017
"You wanna find lyrics that talk about how hard it is being white and in love." CLASSIC.
Welcome back, Kris Aquino
It's been one hella week for Queen of All Media Kris Aquino:
Ginalingan po ni, Bimb eh!
Weightlifting Fairy Kim Bok-josh (2016) pic.twitter.com/hzYRbMknoW

— matthew (@andretothemax) April 8, 2017
And of course, her new show that we're all soooooo excited about! KAKALOKA!!
Ready na ba kayong tawirin ang 'nakakalokang' hanging bridge na ito?

Kasali kayo sa unang #TripNiKris, ngayong Linggo na (April 9) sa SNBO!

Posted by GMA Network on Tuesday, April 4, 2017
Not to mention, she's on her way to Hollywood now! Honestly though, thank god Kris Aquino's back! We're badly in need of a new distraction from all the real issues of our nation! Mocha Uson really isn't doing a good job at that. Anyway, welcome back, Krissy!
What's on your list? Share them with us below!