Oh, what a Wednesday! It's sweldo week, so you should not let Uber's suspension and crazy things your government officials say bother you! Let it go, let it go, and let this week's Yay Wednesday put a smile on that purdy face of yours!
Steeeeeve
Nananakot ang Mapua
It'll take you a few seconds to know that this might not be a good campaign for a school.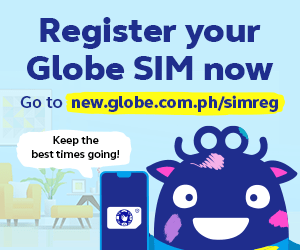 Japs are the perfect balance of weird and creative
Petition to do this in the PH!
No cheating! Look for John Lloyd and Sarah G!
Can you find John Lloyd and Sarah in the photo below?

Kung nakita mo na, just comment 'I Found Them!'

Quiet lang po tayo ha para mag-enjoy rin maghanap ang iba! 😂😂😂

Like and Share!

Posted by Pinoy Ambisyoso on Sunday, August 13, 2017
Don't look at the comments!
There's still good in the world
We finally have everyone's perfect inuman session playlist.
So Jim Carrey's an artist now! Watch his docu!
Jim Carrey. Like you've never seen him. Must watch!

Posted by In The Moment on Sunday, August 6, 2017
B-E-A-UUUUUTIFUL!
Jolegend is still relevant, people!!
100% WOULD WATCH THIS WEARING MY BUTTERFLY CLIP!
Speaking of Tha Fault in Our Stars…
Ansel. Is. Such. A. Babe.
What's on your list? Share them with us below!