Yay Wednesday! |
High School Musical 4
Edition
By Abu Poblete

Don't let the gloomy weather get you down! The internet's got a lot of reasons for you to forget about, even for a while, whatever's happening in this country! And we rounded up this week's best ones for you! Smile away, people! Yay Wednesday is here!
An accurate depiction of 2017
1970: By 2017 we will have flying cars

2017: pic.twitter.com/n2eyPbjLE2

— DR FRL (@filipeluisrl) August 20, 2017
I WANT TO TRY THIS THOUGH.
Basta scammer, honest lover
MUTUO NJD KOG HONESTY IS THE BEST POLICY HAHAHAHAHAHAHAHAHAHAHAHA pic.twitter.com/KNfjmKYLH0

— Nessu (@nssrcsulla) August 20, 2017
Bigyan niyo na nga ng load!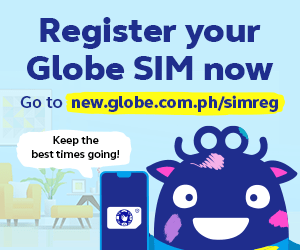 All these eclipse tweets
My eclipse glasses. pic.twitter.com/d4RiUXNAYs

— jamie (@gnuman1979) August 20, 2017
solar eclipse (2017) pic.twitter.com/2SwdHMv2zk

— serena🌞 (@serenaaaaaa13) August 21, 2017
HA HA HA I've blocked the Sun! Make way for the Moon. #SolarEclipse2017 pic.twitter.com/nZCoqBlSTe

— NASA Moon (@NASAMoon) August 21, 2017
the sun today: pic.twitter.com/rNAg817eau

— AmyDunneVEVO (@missunitedface) August 21, 2017
PSA: don't look directly at the sun during the solar eclipse because it might get nervous and mess up

— Vienna (@viennakendall) August 20, 2017
Solar Eclipse (2017) pic.twitter.com/wwQUAHHEFb

— ❤️ (@MariahsClit) August 20, 2017
Not to spoil the eclipse for y'all but Bella chooses Edward lol

— oovoo javer (@ziamalso) August 20, 2017
This adorbs manong sorbetero
Hehe look at kuya sorbetes all dressed up 💛🍦 pic.twitter.com/2PqBGQ6ZJO

— Tetsuya Jumi Makino (@jumoymoy) August 19, 2017