Kim Chiu's passionate monologue over the ABS-CBN shut down left a mark on Filipinos everywhere, mostly because everyone was confused. Sometimes metaphors work, sometimes they don't.
Hahaha nagising ako na trending na pala ako! Okay po. Hahah natawa nalang ako sa sinabi kong about classroom. Nadala lang ng emosyon. Sensya na.

— kim chiu (@prinsesachinita) May 9, 2020

Quarantined Pinoys who were struggling to understand the monologue took a different approach and turned it into a song. Now, "Bawal Lumabas" is the hottest sensation since dalgona coffee and that's saying something.
Kim Chiu unwittingly creates the hottest song of the year
BAWAL LUMABAS – Squammy feat. Kimhttps://youtu.be/FTSs30iECaY

Posted by DJ Squammy Beats on Monday, May 11, 2020
Of course, we have to credit the lyricist but really, it's Facebook page Squammy Beats that brought the song to life. The creation was posted on Monday and 2 days later it has almost 5 million views. Kim Chiu and Squammy Beats are headed for Billboards at this rate.
Here's the piano version for relaxation
"Sa classroom may batas"
-Kim Chiu

Favorite song atm

This is just a cover pic.twitter.com/A9yigKq2Ew

— Mao-wee (@maoimati_) May 12, 2020

We know you love the sick beats but sometimes piano versions work well too.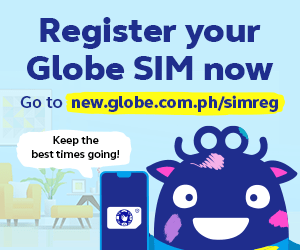 Kaninong nanay 'to?
Just think of this tita Tiktoking to the stripped version of "Bawal Lumabas." She hit the woah perfectly at the last part.
The Curse One version
Kim Chiu – Peng You (Sa Classroom May Batas Remix) pic.twitter.com/Qw5UHzvlYK

— Xavier (@xaviermusicph) May 11, 2020

Curse One songs might have peaked in 2009 but the style still remains to be one of the most distinct in OPM.
Make it Punk Rock!
https://www.facebook.com/mackinskey/videos/281063402928792/
Who knew one song could have so many versions?
The official music video featuring Enchong Dee
Kim Chui's new single "Bawal Lumabas" Leaked music video. pic.twitter.com/I7JE14F29N

— ➐ (@Redcros_) May 12, 2020

This moment with the Enchong and Kim performance on ASAP will remain as an immortal nahulog log log moment in Philippine TV history.
It has spawned a dance challenge
nice taba utak.pinoy pic.twitter.com/YHenZodUNi

— arierismon (@arierismon) May 12, 2020

You can't blame people. They're bored.
Here's Kim Chiu singing it live for the first time
https://www.facebook.com/pinoyviralonsocial/videos/1129742870694895/
Kidding aside, we all know what she meant when she said that monologue even if her thoughts came out jumbled. There's no harm in looking for things that will make us laugh during this quarantine, we need it to stay sane. But now excuse us while we wash our ears.
Howwww to unhear the ''Bawal Lumabas'' remix pic.twitter.com/0ZTMrbOKoO

— meme_07 (@meme0707649725) May 12, 2020
What do you think of Bawal Lumabas? Suffering from LSS yet?