Scrolling aimlessly through Instagram I came across the profile of an influencer I have never seen before. A girl, probably in her early 20s, with the standard IG feed of streetwear, OOTD, and photos showing too much flesh. It was obvious she was different. Digging further, I discovered she was a virtual influencer and her bio read that she's a "change-seeking robot." I was mildly stunned. This girl is not human at all and yet she has millions of followers on social media.
Yes, CGI influencers exist among us, or, more appropriately, post on social media like us.
View this post on Instagram
I'm sure I was late for the party but the digital influencer I discovered was Miquela.
Miquela is a Computer Generated Imagery Influencer, CGI influencer for short, and stumbling on her profile has opened my eyes to another realm. No, she is not human no matter how relatable her IG captions are. She is made up of complex codes, algorithms, and features digitally altered to make her look perfect. She has anonymous people working behind the scenes to keep her digital persona up and running.
LA-based startup company Brud introduced the freckle-faced perpetually 19-year-old girl back in 2016. Her following has grown since and, to date, has a whopping 2.2 million followers on Instagram alone. Miquela's creators make sure she's perfect in everything she does, from her eerie perfect features down to her talents. She has worked with brands like Samsung, Off-White, Calvin Klein, and has even attended events like the 2019 Met Gala and Coachella.
Her Instagram profile displays her various adventures both with her CGI squad and her interactions with real humans. And, get this, Miquela is also a singer with almost 500,000 monthly listeners on Spotify. Some people, like my sister, vouch that her songs are great bops but when I tried to listen, let's just say it was too Gen Z for my taste.
Glorified sims?
View this post on Instagram
It isn't really clear who is behind this influencer's account and music. Variety reports that Miquela uses pitch-correction tools and other software to make sure that she's always on top of her performances and in a way, that's both cool and freaky.
If you grew up worshipping The Sims or playing Grand Theft Auto, you might enjoy scrolling through Miquela's feed or the ones we're about to mention. They are your Sims characters come to life designed to trick you into thinking they're real and a lot of people actually think they are, at first glance.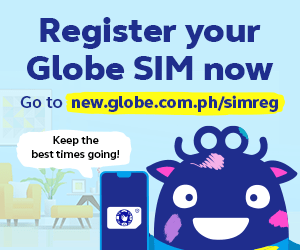 It's time to meet Miquela's bestie, Bermuda
View this post on Instagram
Boasting of a 239k strong following on Instagram, Bermuda is another creation by Brud, the same startup behind Miquela. Bermuda is all things a sassy influencer slash pop-star could be – she has an affinity for anything colored pink, shiny, and bougie, she likes putting on makeup and hanging out with Miquela, and she's living in her own digital influencer bubble. Typical.
She also does yoga in a real-life studio and takes selfies with real-life people.
And to complete the gang, here's Blawko
Your average male 20-something-year-old might find that they relate to Blawko. The influencer skates, plays video games, drives expensive cars, and even gets his face tattooed. He is also in a weird virtual love triangle with Miquela and Bermuda, with the latter being his ex-digital girlfriend and the former being his current flame.

Blawko is legit. The people behind his personality (Brud, once again) has captured the essence of what it's like if you give a young dude a bank account with limitless imaginary money. He was even interviewed by Esquire Singapore for a feature and if you're interested in how a robot influencer answers questions, give that a read.
Are fake plastic humans better? For sponsorships and branding, they might be.
View this post on Instagram
AI-Influencer Dagny wearing a Gucci silk pleated dress
This whole CGI influencer universe looks like a sci-fi thriller in the making. Imagine these bots coming to life one day realizing their whole life is a lie and turning on their creators to haunt them – it's like a Black Mirror episode.
But no matter how ridiculous the idea of a "fake" virtual influencer is, there's no denying that it's easier for brands to connect with and form a partnership. Scandals and ill behavior are foreign concepts in a digital influencer's perfect life. They are also easier to control – how they'd look like in a certain ad, how they should act like, and their design team can always post media on time.
View this post on Instagram
AI-Influencer Imma becomes Magnum's first virtual brand ambassador
More and more brands and companies are weighing these qualities, in contrast with real human influencers. Real human beings are complex, these Sims are not.
Shudu, the world's first digital model
View this post on Instagram
Shudu has earned the title as the "World's First Digital Supermodel." She was created by visual artist and former fashion photographer Cameron-James Wilson. Since she was introduced to the world in 2017, she has collaborated and partnered with luxury brands such as Balmain, Tiffany & Co., and Rihanna's makeup line Fenty Beauty.
But Shudu's case has drawn attention online by people accusing her white male creator of "racial plagiarism." The argument centers on the fact that there are plenty of real and beautiful black women models out there, why create a digital one based on your imagination of what a black woman is?
These virtual influencers pack stories of their own
Miquela and the startup company behind the computer-generated influencer have faced backlash in the past for releasing a sexual assault vlog, 'queer-baiting,' and for profiting off POC's aesthetic. pic.twitter.com/oVaRAO6ZtU

— Pop Crave (@PopCrave) May 8, 2020
To create a character that's truly relatable, fiction authors know that they will have to hunker down for a while and invent a compelling backstory. The creators behind some of these influencers did that for sure. Miquela, for example, has stories on how she is a victim of sexual harassment, something that created a bit of a backlash for her. Shudu's creator is being accused of profiting off someone who's a Person of Color.
We're sure many other people have issues with the entire career of these "influencers" being fake but welcome to the digital world. Who knows, this just might be a crucial step before we finally get those flying cars.
At the end of the day maybe we're all just hiding behind our definitions of "perfect"
Cameron James Wilson's interview with Mashable on Shudu's digital supermodel career had him saying this quote: "It doesn't matter who you are, if you study art and learn how to use 3D programs, you too can be a 6ft tall virtual runway model!"
That entire statement might have been a glimpse of how this whole CGI influencer/model began. People wanted to be someone perfect in all aspects, someone who is better than them, and someone who will be recognized widely for just that. In the digital age, it's easy to put yourself out there and fight battles under the cloak of anonymity. You can hide behind tabs, usernames, and the faces of virtual models but at the end of the day, all you really have with you are your intentions.
What do you think of these virtual influencers?