It is officially November which means we have been in quarantine for almost 8 months. To distract yourself from the fact that we're in this situation until further notice, why don't you arrange a good old-fashioned movie night (or series night) solo or with your friends? You can place an order for this new Choco Butternut ice cream we've discovered and play a few episodes of Haikyu!! to celebrate the manga's final volume release. Read on to find out more about this week's news that will make you smile.
There's an online COVID-19 first birthday party


Some random Facebook dude by the name of Hugo Quillian decided to host the world's most anticipated birthday party ever. Of course by 'most anticipated' we mean 'most dreaded.' Can you believe the coronavirus has been around for almost a year now and still without a definite cure? The Facebook event, straightforwardly named "Covid-19 1st Birthday Party," is set for Dec. 18 and includes a Discord link. To date, 751.7k people responded to the event because of course they will since we've got nothing better to do anyway.
These people saved their pets from the typhoon
It's heartwarming to know that even when pet owners fear for their own lives, they still prioritized saving their fur babies. Typhoon Rolly (Goni) hit over the weekend and devastated towns with harsh winds and flooding. Despite the damage and the grim news, photos of these pet owners circulated around social media and managed to make everyone smile. No one truly is left behind!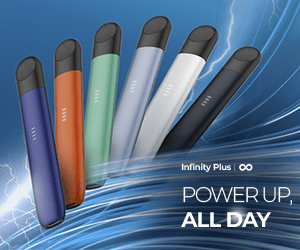 And then there's this guy
This guy quite literally Netflix and Chilled in ankle-deep flood inside his own home. What's shocking is that the floodwater isn't the usual
burak
-black we're used to in the Philippine streets. It was apparently clean enough for him to float a tin tray with.. food? For peace of mind, I choose to believe his room is instead equipped with an indoor pool.
The Starbucks 2021 Planners are here!

If you're still mulling over getting a planner for 2021, Starbucks' newest planner and travel organizer set will quickly change that for you. There are the green Siren Planner and the yellow Teavanna Youthberry Planner which comes with bookmarks, fun sticker sets, and of course the tear-off Starbucks vouchers. The much-awaited 2021 travel organizers come in Frappuccino Coral Pink and Starbucks Reserve Black that come with multifunctional carriers. You know the drill on how you can get your hands on them!
'Haikyu!!' final volume is announced
Haikyu!! Final Volume 45 has officially been released today in Japan.

Thank you for the last 8 and a half years Haruichi Furudate-sensei! pic.twitter.com/VWCF7tN091

— HAIKYU!! (@Haikyu_EN) November 3, 2020

Back in July 20, Haruichi Furudate released the final chapter of his popular manga series Haikyu!! and today, the manga's final volume has been officially released in Japan. The 45th volume of Haikyu!! comes to an end after eight long years with fans understandably emotional and trending characters like Oikawa Tooru and Bokuto Koutarou online (BTW, did you know Bokuto has two older sisters?!). Anyway, if you're sad about it, you'll be glad to know the anime series is ongoing and is currently in its fourth season.
Nadine Lustre's debut album is finally here
President Nadine Lustre released her anticipated debut album on Oct. 31, which is coincidentally also her 27th birthday. I'd like to think the 12-track dreamy R&B album is her gift to the world growing more restless by the second. Nadine bares her thoughts and emotions and gets vulnerable with Wildest Dreams. There are tracks on love (Complicated Love feat. James Reid) and family (Save a Place is a letter to her late brother) and about self-love and mental health. Nadine also released a 30-minute long masterpiece that is the Wildest Dreams Visual Album which showed off her unique aesthetic and how far she has gone as an artist. Listen to Wildest Dreams now!
'Demon Slayer: Mugen Train' is showing at select SM Cinemas
Here's another treat for anime fans out there, you can watch
Demon Slayer: Mugen Train
in local cinemas. SM Cinema announced an Exclusive Fan Screening on Nov. 28, 2020 at the Bacoor, Masinag, and San Mateo branches. Each purchased movie ticket will include limited edition merch such as t-shirts, can badges, and more. Read more details
here
.
Choco Butternut Ice Cream is a thing!
Oh yes, The Lost Bread went there. They are celebrating November by giving choco butternut lovers a new way to enjoy their fave. The Lost Bread's new Coco Butternut Ice Cream is available in pints (P250) and 1L tubs (P450) until Nov. 30, 2020 only. The ice cream is made with rich chocolate and mixed with actual choco butternut donut chunks topped with an orange coconut sugar coating. BRB, placing my order.
What's the best thing you've seen all week?