Fact: Our phones are 10 times dirtier than a toilet seat. It's positively crawling with bacteria and are we the least bit surprised? We use it everywhere from commuting, at the office, during mealtimes, and even while we are in the toilet. Any bacteria and germs on the surface of our gadgets are passed on to our hands and skin. In the time of a pandemic, this fact is an even more cause for concern. It's not enough to know how to properly sanitize after going outside, it's also important that we disinfect our items to avoid passing on the virus. These portable sterilizer boxes with UVC lights help break down viruses, bacteria, and germs and keep them from spreading. Aside from being handy around the house and looking cool, you can also gift them to your loved ones.
ADAM Elements Omnia UVC+ Ozone Sterilizing Box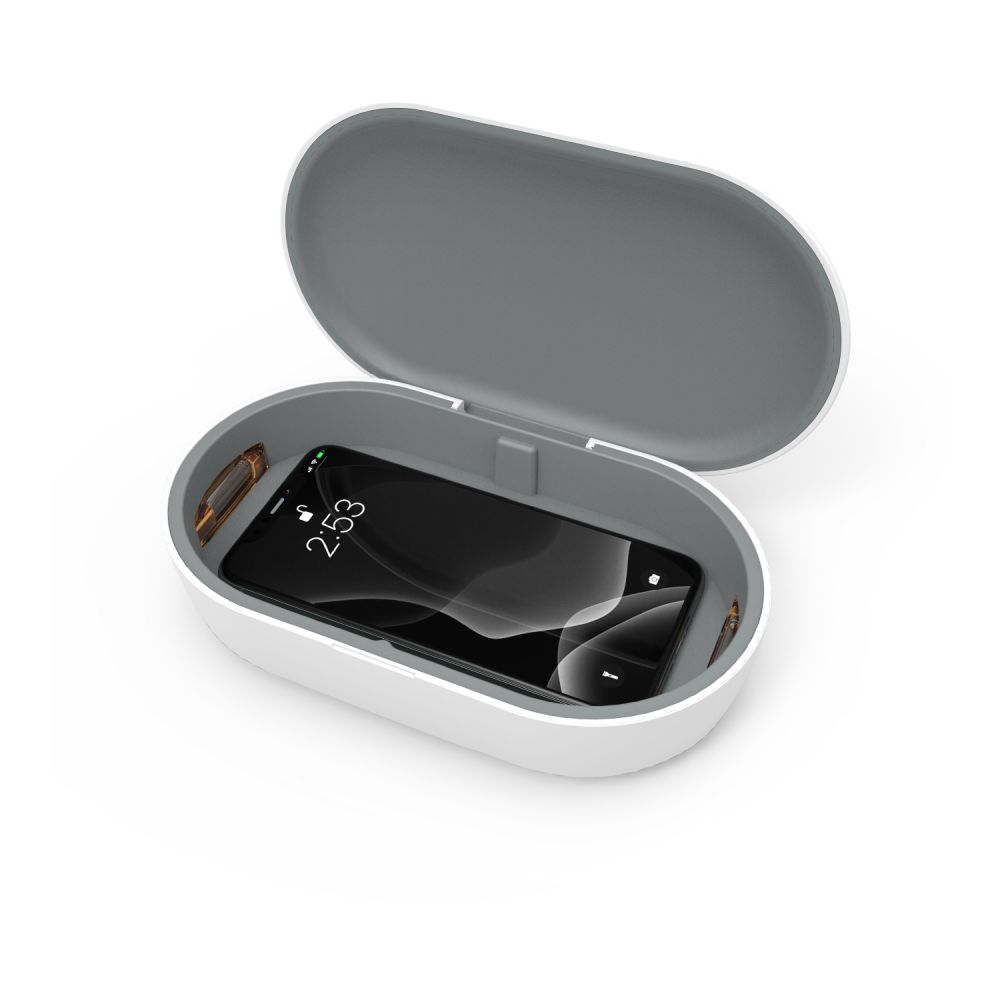 This OMNIA Sterilizer Box has two disinfection modes: standard mode for 18 minutes and superior mode for 30 minutes. The UCV+ light effectively kills 99.9% of bacteria and the top lid of the box functions as a fast wireless charger. It's big enough to fit one phone and your wireless earphones. You can also opt to add a few drops of your favorite essential oil to activate the box's aromatherapy refresher. Get them at select Power Mac Center stores for P2,950.
59S UVC LED Sterilizing Storage Box
This all-purpose sterilizer box from 59S can be used for disinfecting small items such as toothbrushes, keys, baby pacifiers, phones, and more. It uses advanced UV-C light to kill and reduce the spread of germs and bacteria. Get it online via Power Mac Center's official website for P3,999.75.
8 Useful Gadgets That Can Help Disinfect Your Stuff Quickly and Efficiently
8 Useful Gadgets That Can Help Disinfect Your Stuff Quickly and Efficiently
Meryl Medel | Jul 17, 2020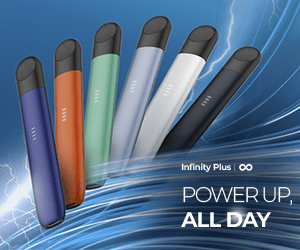 CleanPlus PH Clean Pod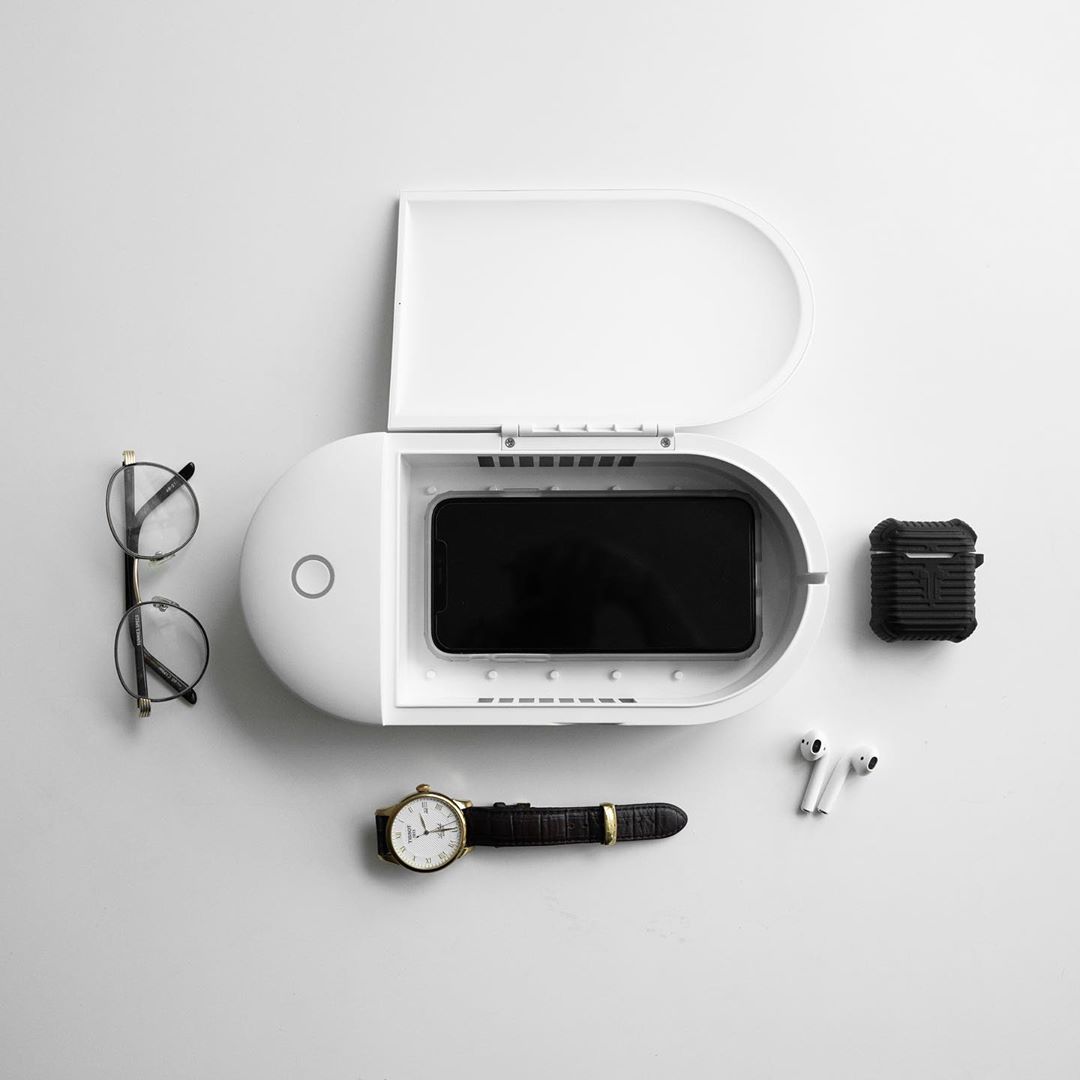 The Clean Pod is designed to fit all phone sizes so even if you've got all the Maxes and Pros of smartphones, it can still fit easily. The Pod only needs 6 minutes of disinfection time for the high-power UV lights to get rid of the germs and bacteria. The tiny bumps on the floor lift your gadget to make sure it's evenly disinfected. Get it for P2,190 from Shopee. Send CleanPlus PH a DM on Instagram for inquiries.
CleanLight PH UVC Sterilizer Box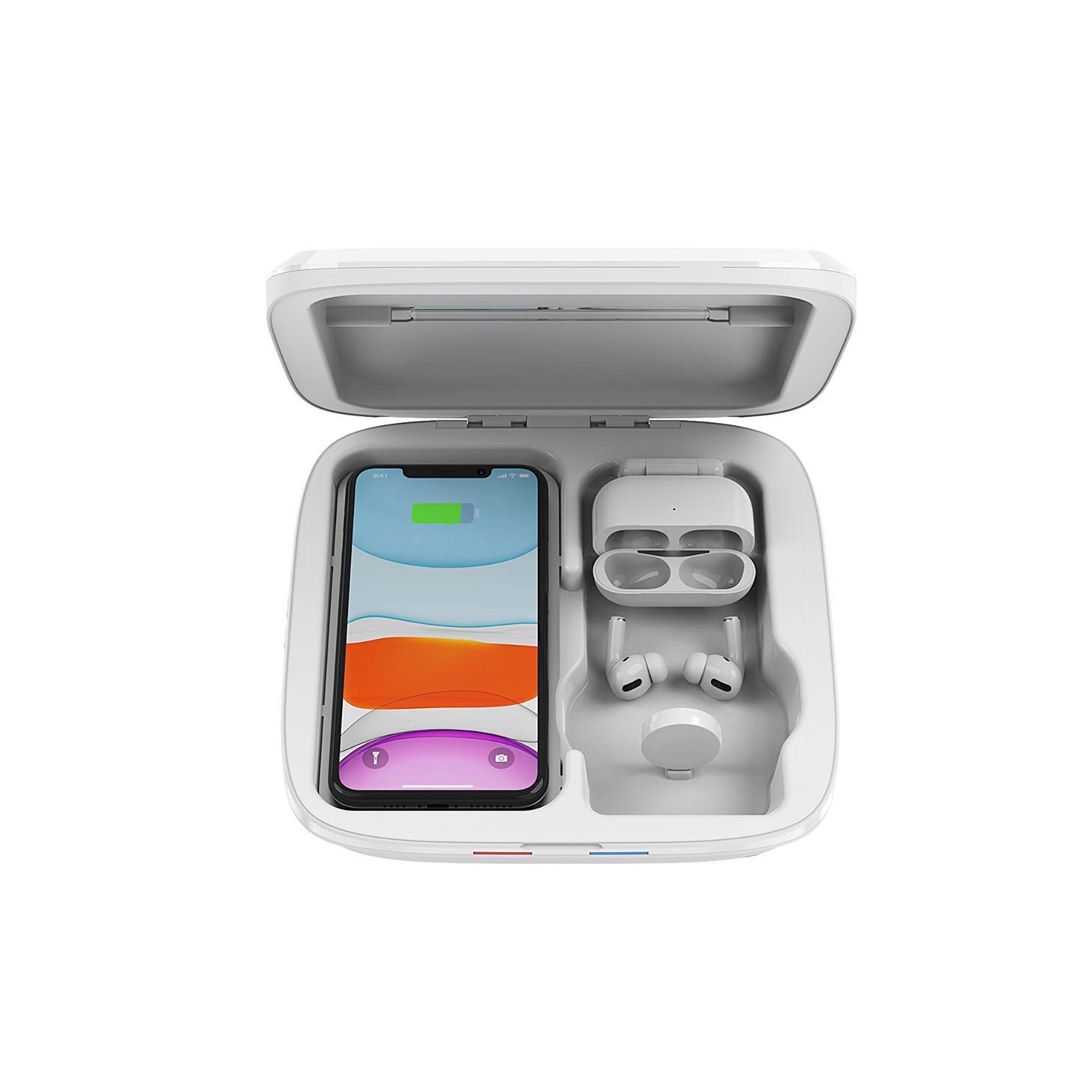 This sterilizer box comes with wireless charging for phones and smartwatches. It sanitizes phones for three minutes using a lab-tested germicidal UVC lamp. The left side is for charging smartphones and the right side leaves space for Apple Airpods lightning charging port and a smartwatch wireless charging port. Get it for P2,480, send Clean Light a DM on Instagram for orders and inquiries.
Hanabishi Portable UVC Sterilization Box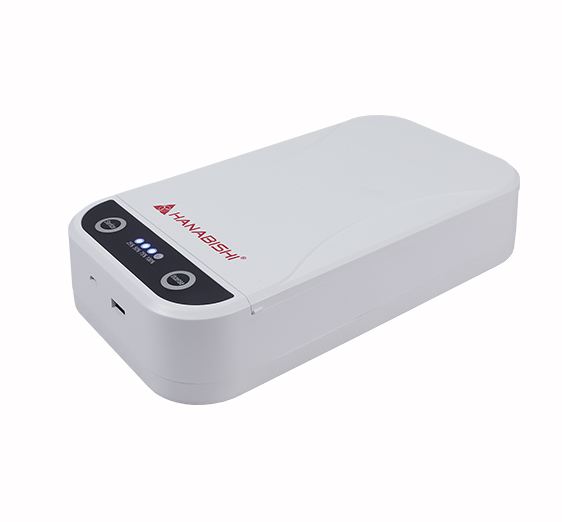 This box from Hanabishi is equipped with UVC lights that kill 99.9% of germs and bacteria. It also has an aromatherapy function so your items are not only clean but also smell great. You can get it for P1,055 at Hanabishi's official website. If you want to sterilize more items, Hanabishi's Portable UVC Sterilization Bag can fit larger items and even a few clothes.
Xiaomi Youpin FIVE Multifunctional UV Sterilizer Box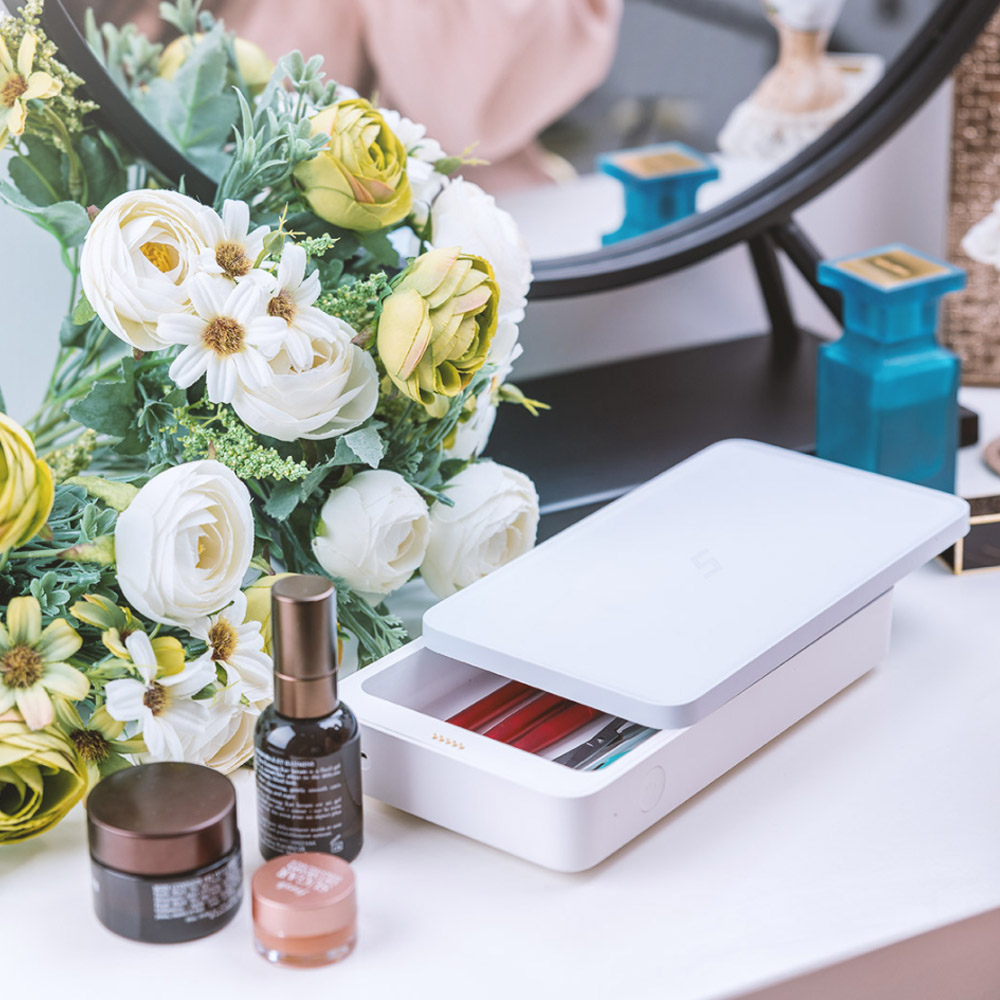 Xiaomi Youpin FIVE's sterilizer box does its job well and is easy on the pocket too. You can leave your jewelry, makeup, phone, and other small electronic devices inside for a UVC-LED session. The lid of the box also comes with wireless charging. Get it from Lazada for P1,493 while it's on sale.
Samsung UV Sterilizer with Wireless Charging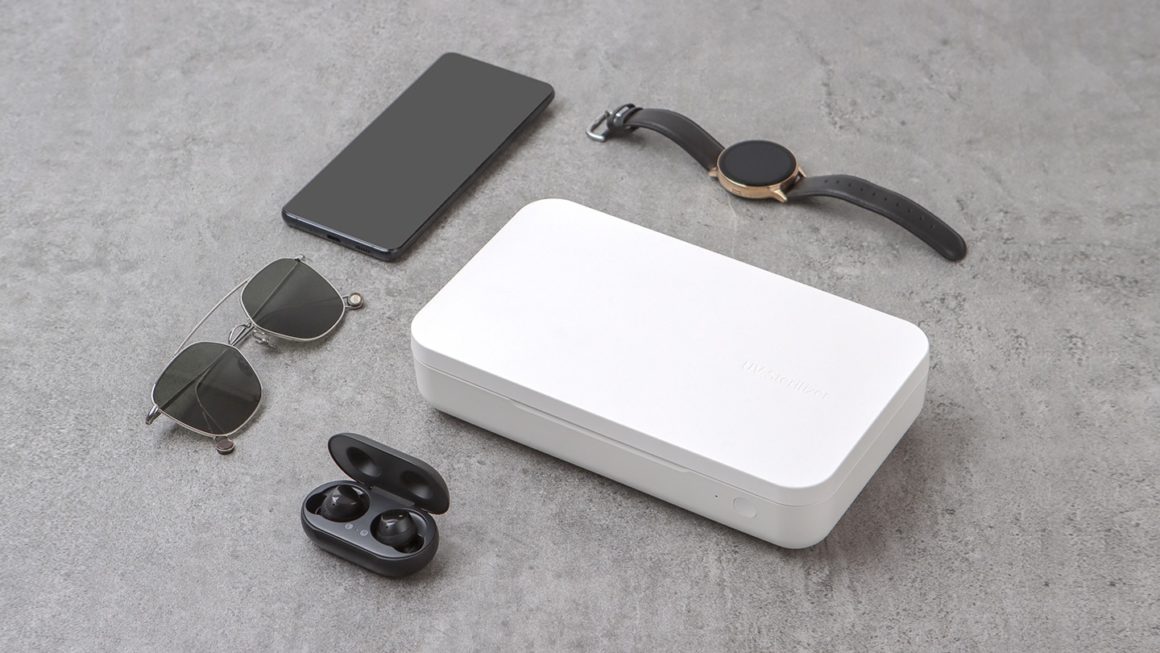 Hit two birds in one stone with Samsung's portable sterilizer. It sanitizes your phone and other small items while charging their batteries at the same time. The UV-C light kills up to 99% of germs and bacteria including E.coli and Staphylococcus. Qi wireless technology is also compatible with iOS or Android devices. All you have to do is place your item inside, close the lid, and disinfect your gadgets for 10 minutes. Visit Samsung Philippines' website to know more about where to purchase online and in-store.
PhoneSoap UV Smartphone Sanitizer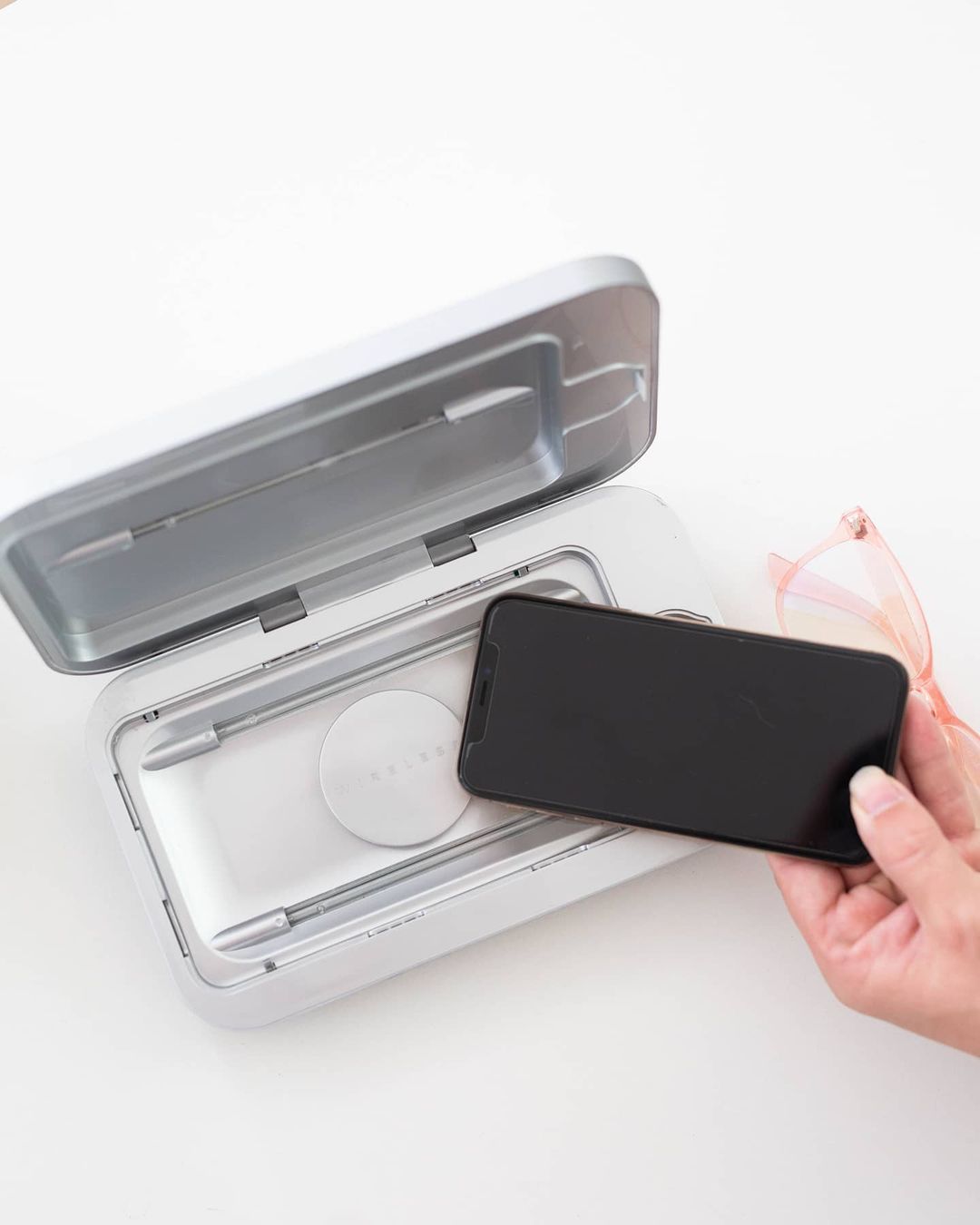 PhoneSoap has been around since 2012 so you could definitely trust that they know how to keep our dirty phones clean. Their portable UV sanitizers come in a few different variants but they essentially perform similar tasks: break down and neutralize virus, bacteria, and germs. Pop your phone in the case for 10 minutes and it's squeaky clean. You can get PhoneSoap 3 for USD 79.95 or roughly PHP 3,870.38. You can also order online via Galleon here.
Have you tried portable sterilizer boxes before?