This week has seen its share of badassery. Something about the virtual world of the internet has emboldened people to share their tomfoolery as acts of bravado. People 'stealing' properties from fast food joints, threatening to hurt people if they go out on dates on Balentayms day, and people jumping from the rafters in the Superbowl–here's  this week's Yay Wednesday!
HAPPY BALENTAYMS!
You've probably come across this video and went 'ugh' and never bothered to finish it. Which is why we are forcing this one upon you now. We recommend you watch this until the end so you'll know what love and a lot of free time can do to someone.
"TAPOS TAPOS TAPOS TAPOS TAPOS! PLEASE MATAPOS KA NA!"
Also, how old is this ategurl anyway? Who hurt you, gurl?
You've been struck by the fast food criminal
These badasses have got too much time on their hands. And too much space in their bags.

May luncheon meat pang kasama, oh.

And the best one there is…
PUTANGINA PATI CREW INUWI HAHAHAHAHAHAHAHHAHAHAHA IM CACKLING!!! pic.twitter.com/BzWNqpnfmq

— PATH! GANERN! (@pathcarcer) February 5, 2017
You can check out this album and its comments for even more daring badasses.
Bravo! Now the PNP knows who you guys are.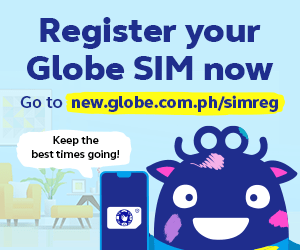 Ice Climber is now 32 years old!
32 years old? OMG!
If this doesn't make you cry, I don't know what will
You deserve that Oscar, Jackie!
This new meme that takes logic to a whole new world
hindi mo makakalimutan yung inaral mo kung hindi ka naman nag-aral in the first place pic.twitter.com/uvV4qrUNze

— rice hoe (@jellytirona) February 6, 2017
Hindi ka male-late kung hindi ka papasok pic.twitter.com/NgmHucllrP

— Millennial of Manila (@MillennialOfMNL) February 4, 2017
And of course…
3. Pare, meme pa rin ako
"Pare, kamatis ako" pic.twitter.com/18RzjOLYYi

— Ha Roy A (@SemiProBro) February 4, 2017
These talented and creative gradeschoolers with the best acting
Let's also give a round of applause for their props! That lifeline machine is pure gold. And that ending is superb!
1. Let's talk about Lady Gaga's halftime show
And how it was the definition of perfection. Relive it here:
Here is the full #PepsiHalftime #LadyGaga #SuperBowl. Charot! https://t.co/fQeutA66fo

— Ethel Booba (@IamEthylGabison) February 6, 2017
Not only was it probably the best performance of Gaga yet, it was also a gold mine of memes.
Eksena sa MRT/LRT kapag rush hour:#PepsiHalftime    #SuperBowl pic.twitter.com/4T2eaiTjD8

— HAITI PERRY ❤ (@OhEmGIL) February 6, 2017
gaga: "AY! PUTANGINA!" pic.twitter.com/dvXWqL7b3H

— kristian lising (@lising_x) February 6, 2017
Claudine would've been proud.
Mom: Gil, bumaba ka dito may bisita ka!!
Me: Sabihin mo tulog ako. Sino ba yan?
Mom: Si (Name ni Crush)
Me:#PepsiHalftime #superbowl pic.twitter.com/a5NoOFQbY5

— HAITI PERRY ❤ (@OhEmGIL) February 6, 2017
LADY GAGA FROM THE TOP ROPE pic.twitter.com/NE0XyBmsU7

— Nisar (@iNisarKhan) February 6, 2017
parents: "bumaba ka na kakain na tayo"
me: "di pa ko gutom"
parents: "nagpadeliver kami ng jollibee"
me:
pic.twitter.com/0xyrDM14JW

— Millennial of Manila (@MillennialOfMNL) February 6, 2017
Thank you for this performance, Gaga.
In Gaga we trust.
OUR LADY OF GAGA, QUEEN OF HEAVEN AND HALFTIME SHOWS, MOTHER OF FAGONS, WE BOW DOWN TO YOU pic.twitter.com/pBBm1Owf4o

— Mike T (@majtague) February 6, 2017
What caught your attention so far this week? Share them with us below!