Where would we be without our best friends? Even through the most hellish days, our best friends are always there to cheer us up and help us get through the week. This humpday, we're celebrating our BFFs with the rest of the internet. Here's to friendship!
BFFs who show their love through grand gestures
And when we say grand gestures, it usually means the most embarrassing pranks.
BFFs who take you out to dinner
"Kumain ka na ba?"
"Hindi pa, eh."
"Tara?"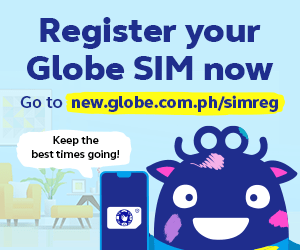 BFFs who put up with you
You know they're your BFF when they've grown immune to your craziness.
BFFs who are also partners in crime
Sometimes, you and your BFF need to learn how to work the system and earn some of that paper.
BFFs you can jam with
Listening to music had always been a good way of reliving stress. But you know what's more effective? Singing your happy song with your BFF.

Bonus if your BFF is the type to belt out even the instrumentals and can bring in some moves to the beat.
BFFs who care for your self-esteem
Get yourself that BFF who will whip out a 200-slide presentation just to tell you how beautiful you are inside and out.
BFFs who work hard to give you the gift you want
It'll be Christmas in  few weeks. We're not saying that we're expecting anything special from our best friends, but… you know…
BFFs that will stay with you 'til you're old and grey
We all deserve to have someone that will stay with us through the years and still be up to any antic, no matter how silly you two will look.
What other quirky things have you and your BFF done? Tell us below!