After a stressful Monday because of the Miss Universe Madness (Congrats, Rachel! We're proud of you, girl!), this week has been an emotional roller coaster ride for everyone. To keep the good vibes going, here is this week's Yay Wednesday!
This Raffy Tulfo radio show that's such a freaking sh*t!!
Your usual airing of dirty laundry. But fast forward to the 6:15 mark:
Ingleserong anak, inaway ang babaerong Tatay!

Ingleserong anak, inaway ang babaerong Tatay!

Anak: Stop acting like you're a FREAKING SHIT.
Tatay: Tatanggapin ko lahat yan

A Romantic Comedy episode
LAUGHTRIP!!!

#raffytulfoinaction
Youtube: http://bit.ly/RaffyTulfoOfficialYoutube
Instagram: http://bit.ly/RaffyTulfoOfficialInstagram
Website: http://bit.ly/RaffyTulfoOfficialWebsite

Posted by Raffy Tulfo in Action on Thursday, November 23, 2017
Kids, the internet and television are not the proper medium to resolve personal issues and conflicts.
Hala si ate mo gurl Moira
"Baby Shark" – Moira Dela Torre

Filipino Tweets That Matter, as promised ♥️🙈 ***PS i cried because Jason mentioned something about my Lola being proud of me right before we sang and felt sad i couldn't share this victory w her…so when Lola Shark came up, i lost it. HAHAHAHA Sorry!😅🤦🏻‍♀️ But thank you to everyone who supported Titibo-Tibo all throughout #HimigHandog2017! So grateful and happy.🤗 Love you guys!

Posted by Moira Dela Torre on Sunday, November 26, 2017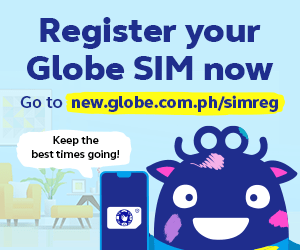 Para sa mga freeloader na nalalasing
Bes: beh lagyan mo din meeee.

Her: Oh ayan para sayo. 'Dyan ka uminom. Wala ka namang ambag. pic.twitter.com/lIWsnmoKKW

— Uvuvwevwevwe Onyetenyevwe Ugwemubwem Ossas (@sorrywalangabs) November 22, 2017
Etong sa inyo!
Matanda na tayo, guys
I'm watching Dora and I see this beautiful sight. A single father raising his son. By himself. No help. While Dora is still on his nuts every day pic.twitter.com/xDEQbZjhE3

— we bare bears fan account (@nellychillin) November 21, 2017
Si Papa Map!