Now that you have recovered from the long weekend, how about another? Thanks to ASEAN 2017, we will be spending more time  and money on coffee shops and suffer poor internet connection, as opposed to having free coffee and suffer poor internet connection at the office. But you gotta do what you gotta do. If it's any consolation, patapos na taon.
And of course, it's already a Wednesday, yay!
Samsung trolling Apple
Whoever wins, our wallets lose.
Melania VS Minho
I CANT BREATHEE SHE THOUGHT HER FRIEND WAS GETTING ALL EXCITED OVER MELANIA BUT THEN SHE TURNED AROUND AND SAW MINHO pic.twitter.com/YJcvROu6M0

— Dotae Presidency (@siechng) November 7, 2017
It's not you Melania.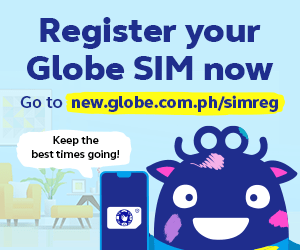 JLaw is Killing it as a Host
Give the woman her own damn show!
Savage si Santa
me: for christmas i want a dragon

santa: be realistic

me: ok i want boyfriend

santa: what color do you want your dragon

— Sarcasm (@TheFunnyTeens) November 8, 2017
Yung makatotohanan daw.
Well, when you put it that way…
Thank goodness we have the MRT. Oh, wait.
We mean, thank goodness for Uber. Wag ka magulo, LTFRB.
280 Characters and We Still Aren't Allowed to Make Mistakes
"Are you enjoying the 280 character limit on twitter?"

First of all I wanted a damn edit button.#280characters

— ً (@thugioso) November 8, 2017
Everything except for the one thing we need the most.
Meteor Garden ver 2018
Appreciation post for the new f4 of meteor garden's remake 2018. Hulog panty kalas bra! Hahahahaha! pic.twitter.com/yUiOXJ6BPD

— Song Bai (@thegoodBAI) November 7, 2017
Excited kaya si ate?
Paramore will be back in Manila and People Can't Take It
#PARAMORETOURFOURMNL pic.twitter.com/bJanI4aBK2

— Rhiza Pascua (@itsarpee) November 7, 2017
And the internet is going cray cray.
Paramore on ph huhu kyaaah pembarya T.T

— Margarette (@maaarjj) November 8, 2017
Dahil on diet naman ako at madaming kailangang iwasan na food, iipunin ang pera for VIP or Patron tix sa @paramore concert! 😁

— Ma. Anagee (@AnaGeean) November 8, 2017
What's on your list? Share them with us below!