Ah, the last Yay Wednesday of the year. It's been an adventure, huh? With 2018 starting in a few days, let's continue the holiday spirit and end 2017 with smiles! Here is this week's Yay Wednesday!
This dentist joke
*dentist christmas party*

dentist 1: anong nabunot mo?

dentist 2: ipin

dentist 1: hehehe

*end of christmas joke*

— Lord (@lordnicolas_) December 24, 2017
Daming hugot!
Ham nako
[Family Reunion]

Tita: Nak, pakikuha nga yung ham sa ref.

Me: Ok po, tita.

Tita: Ay, san ka nga pala nag-aaral?

Me: Sa PUP po.

Tita: Anong kinukuha mo?

Me: Yung ham po.

— antarctic monkeys (@vicentejian) December 24, 2017
Alternative answer: "'Yung pamasko ko po."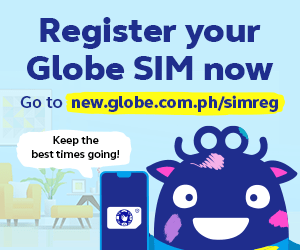 Awushuuuu
*mom opens her christmas gift from dad*

mom: yay! pero mahal 'to ah!
dad: mahal kita eh

☹️❤️

— janinavela (@janinavela) December 23, 2017
Sobrang cheesy, sarap batuhan ng queso de bola.
Merry Christmas to all Badjao!
May pumasok na badjao sa jeep:

"Hi maam sir di po kami badjao kundi goodjao po kami nanghihingi ng pamasko"

*Bigay agad ako ng bente*

— Joseph Salvanera (@Sibylanera) December 22, 2017
Ah este, goodjao pala.
This very relatable tweet
Socks as gift

5-10 years old: bat di laruan 😭

11-15 years old: ugh corny naman

16-20 years old: niiiice cute ng mga character socks

20 and above: PUTANGINA MARAMING SALAMAT BUTAS NA LAHAT NG MEDYAS KO AT WALA AKONG PAMBILI NG BAGO HUHU THANK YOU HULOG KA NG LANGIT

— Millennial Doktora 👩🏻‍⚕️ (@millennialMD) December 25, 2017
O kahit mug!
Kris the Bimb warrior
Si Kris Aquino yung momshie na ide-defend ka from all the evil that surrounds you. #AnimaKrissy pic.twitter.com/46SCfdY1wO

— Lodi Bird (@masculinemarko) December 25, 2017
Oh, and speaking of Bimb: You're doing great, sweetheart!
MY BIMBY SLAYS ALL THE TIME.
ISABELLE DUTERTE, LISTEN. THIS IS HOW YOU GAIN LIKES ON SOCIAL MEDIA. Kris Aquino
#KrisAquino
#Bimby

Posted by KengKeng Chekwa on Sunday, December 24, 2017
This miracle in Taft
Finally, some good news.
And last but not least, we found Ica
we found Ica 😭😭😭😭😭😭😭 pic.twitter.com/nKXIh4NPEU

— POLI POCKET (@beapolicarpio) December 24, 2017
The whole Philippines got together in searching for 17 year old, Ica Policarpio. And on December 24, we finally found her.
What's your miracle? Share it with us below!