The Biggest Moments of BTS in 2017
Dec 28, 2017 &nbsp • &nbsp Therese Aseoche
It would be an understatement to say that 2017 is one for the books to every ARMY around the world. It's this year when BTS became an overnight worldwide sensation, a recognizable name even to non-fans, and a standout stunner in the Western music industry. Their Twitter followers blew up to more than 11 Million to date from having 4 Million at the start of the year. They experienced plenty of their firsts — first American TV live performance, first American show guesting, first Korean band to clinch a Billboard Music Award—and stayed the humble, fun-loving, and hardworking boys that they were since the very start.
2017 truly changed the lives of BTS and ARMYs, and the great thing about it is that it's only just the beginning! So as we celebrate the year that our seven kings reigned, let's look back at some of our favorite BTS moments this year!
Bagging Top Social Award at the BBMAs 2017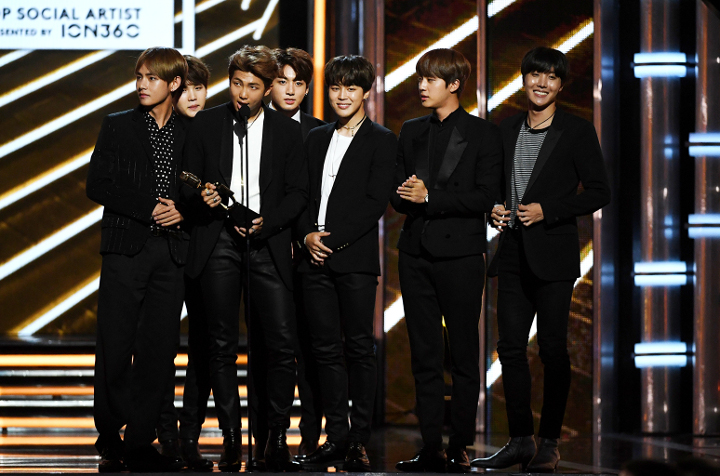 It came as a surprise to everyone that BTS was nominated at this year's Billboard Music Awards that ARMYs all over the world clamored to get BTS invited to the Awards Night, and then tweeting like crazy to help the boys win.
With them making headlines prior to the show, during the red carpet, and immediately after winning the award, tweets of "Who the hell is BTS?" quickly became "Holy sh*t, I'm in love with BTS!"
Now you can replay the iconic moment by listening to RM's acceptance speech in their latest album "Love Yourself: Her" over and over again!
Change of Logo
Another significant milestone was when BTS shocked ARMYs for suddenly changing their logo from a bulletproof vest to two half-open doors, and changing their English introduction from literal meaning "Bulletproof Boy Scouts" to "Beyond the Scene."
According to BTS' Agency BigHit Entertainment, the new door-inspired logo and branding "symbolizes youth who don't settle for their current reality and instead open the door and go forward to achieve growth."
BTS Festa 2017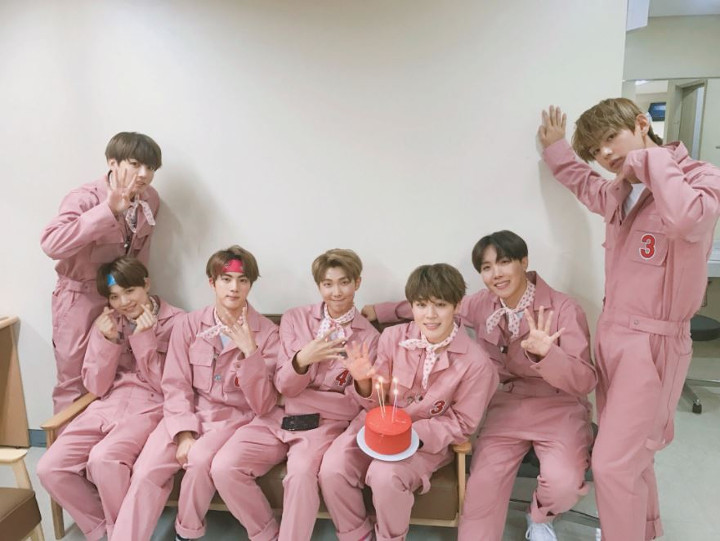 For BTS' 4th Anniversary, they practically spoiled ARMYs with tons of surprises. They released singles, had a photoshoot and published them on Facebook, held exclusive stage cams, performed choreography stages, and gathered everyone for a sleepover-themed anniversary party which was broadcasted live on the V LIVE App. It was definitely a year worth celebrating, especially with their sold out concerts worldwide and steady growth as musicians and as individuals.
"Love Yourself: Her" EP Launch
As if the surprises weren't enough, BTS launched their newest mini album entitled "Love Yourself: Her" containing six songs in total, an intro song sung by Jimin, a skit featuring RM's BBMAs 2017 acceptance speech, and an outro performed by the BTS Rap Line. Two hidden tracks are included in the physical album which has four versions.
They had released a set of highlight reels prior to the launch, a comeback trailer featuring Jimin performing "Intro: Serendipity", a teaser for lead single "DNA," and its complete music video.