It's time to officially bid the holidays goodbye — we're finally halfway through the first week of the year. How's 2021 holding up for you? If you feel bombarded by negativity online, well, that's not good now, is it? We're here to remind you that there are good things in this world worth celebrating starting with…
Is Adele about to drop an album this year?
Allegedly, Adele album is set to release in February and she been working with H.E.R. and Raphael Saadiq.. Let me find out she in her R&B bag

Adele ft. Beyoncé may be the lead single?? ALLEGEDLY pic.twitter.com/U1AqyAvmdg

— 👑 BÆ (@Mister_Reckless) January 5, 2021
Social media is abuzz with excitement over the *rumored* anticipated release of Adele's album. Fans speculate it to be on February 2021 — that's next month!! — and that it will feature a Beyoncé collab lead single! After almost 6 years since Adele released 25, fans have been begging the singer for new music. She has mentioned last year to "expect her album in September" but since coronavirus happened, her management has confirmed that it's been delayed indefinitely. Come on, Adele, it's time you, Lorde, and Rihanna release an album to save the year!
London Grammar has pushed back their 3rd studio album to April 9th, having previously set a February 12th release date. Jonathan Dickins is manager to both London Grammar and Adele. Expect Adele's comeback before February is over. pic.twitter.com/Dj0FgdPMB4

— industryqueen (@industryqueen2) January 5, 2021
AC Bonifacio is in Riverdale?!
View this post on Instagram
Eighteen-year-old AC Bonifacio has started her year with a bang by announcing she is set to appear in an episode of Riverdale's Season 5. She shared show creator Roberto Aguirre-Sacasa's clip of her having a cheer dance showdown with Cheryl Blossom played by Madelaine Petsch. How's that for Pinoy pride! AC is part of the dance duo Lucky Aces which won in the competition Dance Kids in 2016. She has performed at The Ellen DeGeneres Show and has even met and performed with Ariana Grande on stage. Mark your calendars, we're watching AC dance it out on the new episodes of Riverdale that will air starting January 20, 2021.
We're soft for Janella and Markus' baby boy
View this post on Instagram
Janella Salvador and Markus Paterson welcomed their firstborn, Jude, on October 20, 2020. The young celebrity couple chronicled their life as new parents in an intimate vlog uploaded on their new YouTube channel M & J & J. It started with clips from February 2020 when they found out about the pregnancy and ended with videos of friends and family sharing their joy and excitement for the newborn. Check out proud dad Markus' first Instagram photo with the super cute Baby Jude:
View this post on Instagram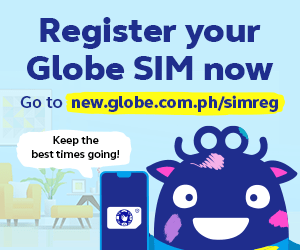 There's an actual app for the visually impaired
Noon-Gil app from Start-Up's SamSan Tech was an amazing innovation that helps it's visually impaired users navigate everyday life. There's just one problem — it's fiction. But we can have the next best thing, one that's actually real and downloadable in our smartphones and that is Be My Eyes. Instead of Noon-Gil's fictional feature of pointing the user's camera on their surroundings to identify it, Be My Eyes has a network of sighted volunteers that help the visually impaired through a video call. The app is totally free so if you've got time to help others, go ahead and download it.
Is JaDine back together?
THE EARTH IS HEALING!!! Chos! #JaDine pic.twitter.com/8MyS9NLj2i

— Halamans Of Manila (@HalamansOfMnl) January 2, 2021
Saw an article on Facebook that JaDine are getting back together. and i was like, excuse me? hindi sila nag break. NEVER!!!

— yokona🙃 (@arnoldistoohot) January 2, 2021
2020 started with JaDine breaking up, the first of a string of bad luck. But to the relief of fans everywhere, the ex-couple seemed to remain great friends to the point where everyone thought the breakup announcement must have been a prank, right? James Reid and Nadine Lustre have never said an ill word against each other, in fact, they were doing interviews together and Nadine even released her album through James' record label. And now we're here, almost exactly one year later after the announcement, with a rumor based on statements from nameless close friends of the couple. Whatever the truth is, we're just glad they have each other.
Song Hye Kyo to star in a new K-Drama
View this post on Instagram
Descendants of the Sun writer Kim Eun Sook has written another K-Drama masterpiece (we're assuming) and Song Hye Kyo is set to be the female lead. According to reports, filming is set for the second half of 2021 and will most likely air in late 2021 or early 2022. If Kim Eun Sook's other dramas — Goblin, Lovers in Paris, The King: Eternal Monarch –is anything to go by, this new drama is worth anticipating.
The Gr8est: This Decade's Beloved Korean Dramas
The Gr8est: This Decade's Beloved Korean Dramas
Meryl Medel | Dec 28, 2019
Lee Jong Suk returns from his military service
View this post on Instagram
Want proof that two years can fly by quickly? Lee Jong Suk is back from his military service and we vaguely remember wishing him good luck when he entered in March 2019. But now that he's back and he's teasing his future projects, we're more than excited about what 2021 has in store for him. Fingers crossed he stars in another hit K-Drama! Maybe as Song Hye Kyo's male lead?
Lee Jong Suk IG story and he's teasing us for his next project 😭😭 pic.twitter.com/mHXyr7WLHH

— kdrama tweets (@iconickdramas) January 3, 2021
Our Favorite K-Drama Oppas Had Jeje Days Too and We're All For It
Our Favorite K-Drama Oppas Had Jeje Days Too and We're All For It
Ina Louise Manto | Jul 06, 2020
The Wait Is Over: These Oppas Will Finish Military Enlistment in 2021
The Wait Is Over: These Oppas Will Finish Military Enlistment in 2021
Ina Louise Manto | Jan 06, 2021
Metropolitan Theather set to reopen this year
Mark your calendars, the Metropolitan Theather in Manila (MET) will reopen its doors to the public in April "before the 500th anniversary of the Victory at Mactan on 27 April 2021." The MET has been undergoing renovations for years now. Back in January 2020, Manila Mayor Isko Moreno gave us
a glimpse of the renovations
inside the historic building. The National Quincentennial Committee also shared that the celebration will have a "quincentennial evening show in the MET," the first show since its closure in 1996.
What's the best thing you've seen this week?