Everyone is talking about Korean drama Start-Up and who should end up with protagonist Seo Dal Mi. Is it business savvy guardian angel Han Ji Pyeong, who has known her for years through someone else's name? Or is it genius tech engineer Nam Do San, who has fallen in love with her using someone else's memories? Despite the fact that he's the second lead, most fans are all rooting for Han Ji Pyeong, but we'll tell you the reasons why the better choice is Nam Do San in Start-Up.
Warning: Some spoilers ahead!
Because Do San was dragged into this mess and he's doing his best
Do San could have been out of the picture from the very beginning. When they were younger, Do San was just a name on a newspaper. He didn't have a connection with Dal Mi or Ji Pyeong at all. It was just Dal Mi and Ji Pyeong exchanging letters. But who was it that brought him in? It was Ji Pyeong.
When Halmeoni approached him about her granddaughter looking for Do San, that was Ji Pyeong's very first chance (one of many) to come clean. But he didn't. He chose to look for Do San and pull him into the big, big mess they're in. And really, from the very first letter, Ji Pyeong should've just used his real name. Dal Mi didn't know him. She didn't even know her Halmeoni was housing a kid at her store. Ji Pyeong actually was a nice enough kid who could speak and write well (he ticked off all the boxes in Halmeoni's checklist), and there was really no need to borrow someone else's identity. Except he brought Do San into the whole mess, so… Ji Pyeong's loss, Do San's gain.
dal mi & do san's "almost meet" forever lives in my mind pic.twitter.com/Ty0WJJtCar

— ً (@exquisitekdrama) November 19, 2020
Do San and Dal Mi would've had a meet-cute if only Ji Pyeong didn't intervene. And it was going to be so cute. Dal Mi went out of her way to really look for Do San and arrange a meeting, except Ji Pyeong intervened and we'll never know what would've happened if Dal Mi met pre-makeover-but-still-absolutely-cute Do San. We think she'd still have found him as adorable as she often does now.
You could argue that they wouldn't even have heard of each other to necessitate this meeting if it weren't for Ji Pyeong. Well, please refer to the points above. Do San could've been out of the picture and Ji Pyeong wouldn't have to make all these convoluted plans if it weren't for him using Do San's name. So, again, Ji Pyeong's fault.
Because Dal Mi has already given Ji Pyeong so many chances… and he missed ALL of them
During their days in Sandbox, Ji Pyeong is always painted as the Plan B, as the backup, someone to save Dal Mi from getting hurt. Most viewers probably think Ji Pyeong has never been given a chance; look at him, he's always the Plan B! But nope, unfortunately, Ji Pyeong already had so many chances. So maaanyyy (exhibit A: see previous point), from using his real name to admitting that he was the one behind the letters. And he let each of them pass him by.
Meanwhile, we've got Do San here for the first time reading a letter from this girl who is an absolute stranger, and he decides that yes, he has to go to her. He has to take this chance and meet her. And since then, Do San has taken nearly every chance he could with Dal Mi.
'Good Boy' Stans Rise! 8 Reasons Why Seo Dal Mi Should End Up with Han Ji Pyeong
'Good Boy' Stans Rise! 8 Reasons Why Seo Dal Mi Should End Up with Han Ji Pyeong
Ina Louise Manto | Nov 18, 2020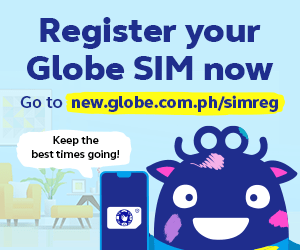 Because while he might not have been the original boy in the letter, Do San was the one who answered Dal Mi's desperate call for help
At her sister's networking party, Dal Mi was desperate to prove herself. And Do San felt that through the letter she wrote 'him.' He felt that desperation and saw it in himself, especially right after his talk with Ji Pyeong, that he just had to help her. Do San came to the party not for Ji Pyeong, not for Halmeoni, not for anybody but Dal Mi. Just Dal Mi and no one else.
Meanwhile, Ji Pyeong was ready to swoop in before Do San arrived, but he could've done so much much earlier. He should've confronted Dal Mi and told her the truth, and maybe offered to accompany her. Instead, he had to go through all the trouble to find Do San and convince him to go and fail in the end. And when he was ready to walk to her, he was already too late. Because he just let the lie grow bigger.
QUIZ: Who Would You End Up With Kung Ikaw Yung Bida Sa 'Start-Up'?
QUIZ: Who Would You End Up With Kung Ikaw Yung Bida Sa 'Start-Up'?
Meryl Medel | Nov 09, 2020
Because Do San felt Dal Mi's sincerity in her letters and fell in love
Just like in the networking part, it was Dal Mi's sincerity and desperation that Do San saw. Through the letters, Do San saw a peek into Dal Mi and her life, which urged him to get to know her. And while he was forced to borrow someone else's memories and letters, it was clear that Do San really cares about Dal Mi, not just her Halmeoni.
On the other hand, it seems like Ji Pyeong, for the most part, is more focused on repaying his debt to Halmeoni. I'm sure he did fall in love with Dal Mi, but it seems like it came much later.
Because Do San wants to keep moving forward with Dal Mi
Remember when I said Do San has taken nearly all his chances with Dal Mi? I said nearly because it could've been just all if it weren't for Ji Pyeong intervening. Again.
When Do San felt that the lies he was telling Dal Mi were getting too much already, he wanted to come clean and start anew. But when he went to inform Ji Pyeong of his decision, well, Ji Pyeong stopped him. And for what? To just get caught in the end?
Dal Mi probably would've taken it better if they came clean to her face. Instead, she had to uncover their lies herself. Which just hurt here even more. Please, let the girl be happy!!!
Because Do San is still growing
A lot of viewers' complaints about Do San is that he isn't really growing. It's important to understand that while successful and business savvy Ji Pyeong seems to know all and be all, Ji Pyeong is already at Chapter 5, and Do San is probably just at Chapter 2 of his life.
It might have taken him years (and some episodes), but Do San is finally confronting his demons, admitting his mistakes, and righting the wrongs in his life. If you're not seeing that character development, are we really watching the same show?
And because a relationship with Do San means growing together
The dynamic between Dal Mi and Do San is really much better than that between Dal Mi and Ji Pyeong, because Dal Mi and Do San treat each other as equals. Despite the lies, they're both starting from the bottom at the same time, and they're both looking for ways to reach their dreams. They push each other to keep going, even if it means going in separate directions (hello breakup!). It's subtle, but they really grow into themselves and grow better together.
Because yes, we want something new
Ji Pyeong is the stereotypical K-drama successful tsundere boy with a tragic past who seems cold on the surface but would take care of you in the shadows. Sounds familiar? Love From the Star? Secret Garden? Cheese in the Trap? My ID is Gangnam Beauty? Boys Over Flowers?!?!?! That kind of guy is the one who usually gets the girl. Aren't you guys tired of that?
It's time we cheer for the awkward and shy boy who may not be as successful or as accomplished but would actually stay with you and grow with you, even through all that fumbles and mishaps. Also, Dal Mi isn't living in the past. She's living in the now, and the now became Do San's when Ji Pyeong all but shoved the letters into his hands.
In the end, though, it's no one else's choice, but Dal Mi's. Not Do San, not Ji Pyeong, not Halmeoni. Dal Mi doesn't even have to choose. She's not a prize to be won between these two cavemen trying to one-up each other. It's up to Dal Mi to choose, and if she chooses no one, that's her business. She has her own story to tell, even if that's almost overshadowed by the big fat lie that was her pen pal. Because she can succeed all on her own. (We hope.)
We've still got a few more episodes before it all wraps up. Who knows, maybe Dal Mi may end up not choosing either of the male leads, which would be a great ending. After all, she's a strong independent woman who don't need no man.
Got any violent reactions, comments, or suggestions? Sound off below!