Calling all film buffs and enthusiasts, this May and June is your chance to catch award-winning Cinemalaya films at CCP Arthouse Cinema's free screening. Screenings are on a first come, first served basis so you might want to get to CCP Tanghalang Manuel Conde ahead of time. Happy watching!
Endo (2007) by Jade Castro – May 9, 2:00 PM

Endo tells the story of Leo (Jason Abalos), a hardworking family man bounces from contractual job to the next. He meets Tanya (Ina Feleo) and falls in love with her, but Tanya wants a secure life and Leo cannot give her the financial security she needs.
Halaw (2010) by Sheron R. Dayoc – May 9, 5:00 PM
Halaw features multiple characters burdened with the desire to escape Mindanao for a better life in Sabah, Malaysia. This film won the Cinemalaya 2010 Independent Film Festival for Best Film, Best Director, Best Editing, and Best Actor (John Arcilla) and was even invited to be screened at various foreign film festivals.
Diablo (2012) by Mes de Guzman – May 30, 2:00 PM
Every night, Nana Lusing (Ama Quiambao) lies on her bed sleepless because she sees a dark figure looming in her room. Who is this shadow? Is this the devil? Her late husband? A manifestation of her anxieties? Or simply a figment of her imagination?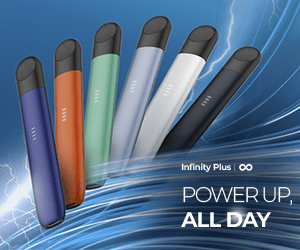 Transit (2013) by Hannah Espia – May 30 – 5:00 PM
Hannah Espia's directorial debut won Best Film in the New Breed category, Best Director, Best Actress (Irma Idlawan), Best Supporting Actress (Jasmine Curtis), Best Cinematography, and Best Original Music Score for the 9th Cinemalaya Independent Film Festival.
The film tells the story of an OFW father in the Middle East who struggles to hide his children from immigration police in Israel after the Israeli government decides to deport children of foreign workers.
ICU Bed #7 (2005) by Rica Arevalo – June 13, 2:00 PM
Rica Arevalo's ICU Bed #7 won her the Best Direction award for Full-Length feature at the first ever Cinemalaya Independent Film Festival.
The film stars Eddie Garcia (who also won the Best Actor award) who is an ill, stubborn and cranky father of two (Irma Adlawan and Angel Aquino). His daughters have to make an ultimate decision whether to end or prolong his life.
Bwakaw (2012) by Jun Lana – June 13, 5:00 PM
This comedy/drama film centers on a lonely gay man in his 70s who cares for a stray dog named Bwakaw. The film explores the themes of growing old, fear of loneliness, and coming out of the closet. Bwakaw won Eddie Garcia an Asian Film Award for Best Actor.
Posas (2012) Lawrence Fajardo – June 27, 2:00 PM
Posas provides its audience the glimpse of the grim criminal justice system in the country. A notorious snatcher is caught by the police for the first time and held captive. He suffers police brutality, experiences corruption first hand, goes through wrecked relationships, and a finds out the price for his freedom that leaves him terrified.
Last Supper No. 3 (2009) by Veronica Velasco – June 27, 5:00 PM
Cinemalaya 5's Best Film is this entertaining comedic film that touches on the country's legal system. Last Supper No. 3. is about an assistant production designer who borrows a "Last Supper" tableau which he misplaces. He then undergoes a long two-year fiasco to clear his name.
In addition to these 8 films, 2 Reflexive Cinema Series are also set to be screened at CCP: Sigfreid Barros-Sanchez' Ang Mga Kidnaper ni Ronnie Lazaro and Mike De Leon's Bayaning 3rd World will be screening on May 11 at 3 p.m. and June 15 at 3 p.m. respectively.
Got anything else to add? Share it with us below!