Atom Araullo always had the knack for capturing the attention of his audience, garnering many fans over the years. The award-winning broadcast journalist is known not just for his skills in storytelling, but also for his charming personality and good looks. Most recently, he has once again taken the internet by storm with a throwback photo of himself from his younger days.
The throwback photo
Late last September 9, Atom Araullo shared a never-before-seen photo of himself on Facebook. According to the journalist, the photo was taken 21 years ago in Penang, Malaysia when he went on his first ever solo trip. As of this writing, the photo has garnered over 389,000 reactions, 51,000 shares, and 8,000 comments on Facebook. The next morning, the journalist also reshared the photo on Twitter, where it received over 11,000 retweets and 72,000 likes thus far.
Netizens, of course, couldn't help but squeal about how good he looked even back in the day.
More from the baul
Sleuthing netizens have also unearthed more photos of a younger Atom Araullo from various sources such as old magazine articles or social media reshares, drawing more squeals from all over and making more people faint on the internet.
Hello Sir Atom 🫶 pic.twitter.com/BFqoMdnXO3

— Kenny Rogers ✍️ (@kennychickenn) September 10, 2022
Hello daw po.
Tama, ROLL BACK OIL PRICES! @atomaraullo 🤍 pic.twitter.com/GPv86GHdbV

— jaecee lim (@jaeceelim) September 11, 2022
Everyone loves a man with an advocacy.
A former schoolmate even shared an anecdote about how the journalist was a certified campus crush during their school days:
Dear Atom, I remember my Sampa dorm days in UP. Pag nagfi-fishball ka sa cart katapat ng dorm, news travel fast. At ayun labasan na mga Sampa girls para mag-fishball na rin! Hahaha. Saya siguro ni manong pag andun ka. The good old days. :)

— richelle LeniKiko2022 (@richellekris) September 10, 2022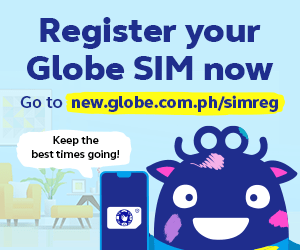 Shooting their shot
Some netizens can't help but take their chance with the journalist. Baka lang naman daw may chance.
kaya ka ba pinangalanan ng nanay mo ng atom kasi may chemistry tayo

— sage (@wangjayujin) September 10, 2022
Kindly tell us the reason why your name is Atom, Mr. Araullo.
— e (@hereforwlw) September 10, 2022
Please catch!
Pogi mo naman crush. Atom, kaya kong maglaba, maglinis, mag-grocery, at handa akong matutong magluto para sayo. Pagsisilbihan at lagi kang aalagaan. Pwede na pa akong mag-apply? Hindi katulong, kundi isang waifu. ;3

— 🌺 ice cubes (@Fleurdelizzzz) September 11, 2022
So many women trying to shoot their shot.
Papasa po kayo sakin

— Pipay (@pipaykipayy) September 10, 2022
Mukhang pasado naman sa lahat.
*~The Standard~*
kahinaan ko talaga yung matatalino, multi-talented, responsible, at gwapong tulad niyan 🤣 shuta

— aj ☀️ (@miloveshoyo) September 10, 2022
Guys like Atom Araullo are everyone's weakness.
Atom Araullo: progressive, firm sa principles, journalist, former LFS member at STAND-UP chairperson. GWAPO! MATALINO! BEH, THE STANDARD!!!!!!

— Kheen | Midnights (@swiftslivies) September 10, 2022
He is the dream guy — the standard!

But he also has this ~vibe~ you know?
Time travel
i'm travelling back to 2001 to date Atom Araullo y'all want anything?

— yvesl❍ver (@hyperb4llad) September 10, 2022
This netizen is ready to bend the rules of science for the younger Atom Araullo.
Secret's out
me seeing how people found out young atom whom I've been gatekeeping. @atomaraullo please lang ako na'to. #youngatomaraullo pic.twitter.com/MmlPATwGql

— He'sAlright (@HeWhoOverThink) September 11, 2022
Another netizen begs you to turn your eyes away. Please, they say.
Atom-oppa!
He even has fancams now! A netizen edited photos and video clips of the journalist over the years.
color green po pic.twitter.com/9EhBpKZKta

— kal🍎 (@scaramououche) September 10, 2022
Young heartthrobs
Atom Araullo's throwback photo even made its way to the K-pop side of Twitter.
young atom araullo and young vernon 🧎🏻 pic.twitter.com/BKBkxJ20fB

— ً (@wtbvernon) September 11, 2022
The throwback photo made netizens remember their other crushes in their younger days.
Patrick Garcia, Eric Fructuoso, Romnic Sarmenta and Atom Araullo. My own kind of heartthrob(s).🫶🏻 pic.twitter.com/CWMAvMrj8v

— jamechaaaa (ia bcs of 🏫✍🏻) (@heesunginamooo) September 11, 2022
90s Male Celebs We had a Childhood Crush On
90s Male Celebs We had a Childhood Crush On
Patti Sunio | Sep 25, 2017
Remember What These Local 90s Heartthrobs Looked Like? This Internet Trend Is Sparking Our Crushes Again
Remember What These Local 90s Heartthrobs Looked Like? This Internet Trend Is Sparking Our Crushes Again
Kyzia Maramara | Feb 22, 2022
Follow us on Facebook, Twitter, Instagram, Tiktok, and Youtube for the l8est entertaining, useful, and informative lists!