If you've been online on social media today, you've probably seen at least one photo of this pretty young lady who everyone is gushing over. ICYDK, that pretty lady is the queen of all PH media and your favorite showbiz momma: Kris Aquino. Yup, Tita Krissy!
The internet, particularly Tiktok, decided to dig up photos and videos of the actress from her younger days, which resulted in a timeline flooded with her baby face and a whole lot of new simps falling over her beauty. Just look at these netizens' reactions to the young Kris Aquino:
"Amoy baby powder"
okay, i'm in love with this young kris aquino, ghad she's so pretty tila amoy baby johnson hahahahahaha pic.twitter.com/KaAFqPntna

— ًpotchi | ia. 11 months w trsr (@shhteumesure) July 14, 2021
Kris's beauty seems to transcend video screens. Fans think she looks so damn fresh that she smells like baby powder. Sana all.
Cute …
Here's a baby picture of Kris Aquino for good luck<3 I have more on my old phone actually pic.twitter.com/7UAHLrfkkB

— St Tina📿🙏 (@sarsxiepaulsn) July 14, 2021
All babies are adorable, but why does Kris look extra cute?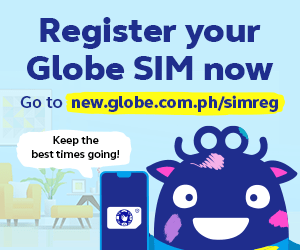 … and confident
She wasn't just cute; she had the confidence to match it! Even at seven years old, Kris has already been exuding that confidence she still carries to this day.
Daddy's girl
This kid is 100% Kris Aquino pic.twitter.com/4flyE2YO6w

— SYJ🌸 (@syjxhand) July 15, 2021
Even her father is wrapped around her finger. Can you just imagine the conversation they're having here? "Dad, can you hold my purse? And get my comb? No, not that. Never mind."
Facts only
has a new crush every week – Kris Aquino is me when I was in hs hahaha

disappears lunch time – she eats kasi sa house ng Lola niya(she mentioned in one of Kris TV's ep)#krisaquino pic.twitter.com/SxgTVQW5pK

— leryitgo (@lrymrtnz) July 15, 2021
Her high school yearbook is circulating the internet, too. And people agree that her writeup is just so accurate! "Fashion-conscious" is so obvious up to now. "Nerd (daw)" definitely made us LOL! "Call her anything but Bernadette." Noted, Tita Krissy!
Crush ng bayan
okay. i perfectly understand now when my history professor told us that he used to have a huge crush on kris aquino during their younger days omg 😭 https://t.co/B0W5MWsVV8

— duwey! 🤓 (@markmined) July 14, 2021
Her yearbook said Kris "has a new crush everyday" (which, by the way, is very relatable, isn't it?). But the same seems to be true the other way around. Every day, someone gets a crush on her, too. Just like this person's old history professor — and this person, too, probably.
Is she a K-pop idol?
Suzy's wax figure 😭😭 pic.twitter.com/Jh8PupJdSM

— trix ♡ (@mellifluousuzy) July 14, 2021
I saw this tiktok video of young Kris Aquino and some of the comments 😭😭😭 i suddenly remembered that time we thought suzy's wax figured looks like kris 😭😭 pic.twitter.com/aLN15HUaR2

— trix ♡ (@mellifluousuzy) July 14, 2021
Some people are comparing teenage Krissy with Korean actress-singer Bae Suzy. Others compare her to a mix of soloist IU and BLACKPINK's Jisoo. Could Kris Aquino be a K-pop idol in a different life?
Non-fans who?
I'm actually not a fan of Kris Aquino, but bro, SHE LOOK SO BEAUTIFUL IN HER YOUNGER DAYS pic.twitter.com/2Jz7QKqwWK

— eat_jinx (@xmlqwj_) July 15, 2021
No, even non-fans aren't safe from the beauty of young Kris Aquino. We mean, she does look timeless.
Since Kris Aquino is currently trending, here's some of her transformation in international films. From Kathy in Happy Ghost V (1991) to Princess Intan in Crazy Rich Asians (2018). pic.twitter.com/4s1bVIAL0f

— 🏛 ᜀ ᜃᜓ ᜐᜒ ᜇ᜔ᜌᜓᜈ᜔ 🏛 (@iam_jniest) July 14, 2021
Follow us on Facebook, Twitter, Instagram, and Youtube for the l8est entertaining, useful, and informative lists!