Weightlifting Fairy Kim Bok Joo (WFKBJ) is one of those timeless K-dramas you'll never get tired of rewatching. The lead couple, actors Nam Joo Hyuk and Lee Sung Kyung, have amazing chemistry that often felt like every kilig moment they were showing us was real. When their relationship went from reel to real, NamLee (the couple's ship name) fans were over the moon. But we all know what happened shortly after that — they broke up. However, this 2021, it looks like fervent prayers from fans are starting to work. Netizens found "proof" that Nam Joo Hyuk and Lee Sung Kyung are dating again. Or maybe they never broke up in the first place.
Why did they break up?
View this post on Instagram
If you are a fan of WFKBJ, there's no doubt you rolled around on your bed in kilig when Joo Hyuk and Sung Kyung confirmed their relationship IRL. The pair had been close since their modeling days, and they were co-actors in Cheese in the Trap too.
NamLee fans had four months of peace until YG Entertainment, both actors' management, announced their split in August 2017. "It's true that Lee Sung Kyung and Nam Joo Hyuk have decided to break up," said the statement. "They naturally grew apart due to busy schedules and have decided to maintain a supportive senior-junior relationship," it continued. Cue the ear-shattering sound of hearts being broken across the globe.
But speculation was that their relationship affected Joo Hyuk's bankability as an actor causing his 2017 drama Bride of Habaek to have the lowest ratings ever.
The 2021 rumor
Website Lovekpop95 released an
article
 on July 15 about netizens spotting evidence that NamLee are together again. "In many events and daily life, the two constantly wear matching clothes, from clothes to watches and rings," said the article. And because no one will believe baseless rumors, photo receipts are attached. NGL, it looks too real that we're ready to sell our souls and believe it. Haters will say it's just coincidence but who's going to believe that? Huh?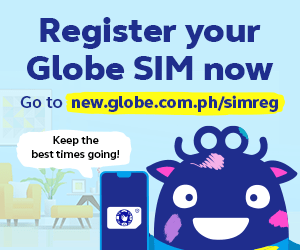 The theory: They never broke up
View this post on Instagram
The world is composed of two kinds of people: those who believed that NamLee broke up and those who never did. Obviously, we're part of the second team. Why?
Rumored, Dating, Married: 8 of Our Fave K-Drama On-Screen Ships Who Became IRL Partners
Rumored, Dating, Married: 8 of Our Fave K-Drama On-Screen Ships Who Became IRL Partners
Kyzia Maramara | Apr 08, 2021
Here's proof they never split
Why are many so sure the recent rumors are true? Well for starters, since their split until today, both personalities have never dated anyone else. There were rumors linking them to other people, of course, but those are just your healthy run-of-the-mill ones between co-stars promoting dramas. Proof Number 2 is this photo:
View this post on Instagram
Joo Hyuk never deleted it. It's there, a few scrolls down, immortal. To date, it has 1.9 million likes and is flooded by Filipinos commenting "Walang magmomove on!" If you broke up with your ex, why keep their photo on your account, right? And it wasn't just Joo Hyuk who kept some photos, Sung Kyung never deleted too.
View this post on Instagram
What has Lee Sung Kung been up to since WFKBJ?
View this post on Instagram
Lee Sung Kyung has pursued her acting and modeling career after WFKBJ. Did you know she's also an accomplished singer? She has collaborations with different artists including singing "True Colors" with Park Hyung Sik for the Korean version of the Trolls soundtrack. She also voiced Poppy in Trolls. After playing Bok Joo, Sung Kyung went on to portray Choi Michaela in the 2018 drama About Time and Cha Eun-jae in Dr. Romantic 2 in 2020.
What has Nam Joo Hyuk been up to since WFKBJ?
View this post on Instagram
NGL, part of the reason we watched Start-Up was because Nam Joo Hyuk is the male lead. He once again continued to sweep everyone off their feet being the quiet, intelligent Nam Do San. Before that, he played Habaek in the 2017 drama Bride of Habaek, Lee Joon Ha in the 2019 drama Light in Your Eyes, and Hong In Pyo in School Nurse Files in 2020.
QUIZ: Who Would You End Up With Kung Ikaw Yung Bida Sa 'Start-Up'?
QUIZ: Who Would You End Up With Kung Ikaw Yung Bida Sa 'Start-Up'?
Meryl Medel | Nov 09, 2020
NamLee fans are in a riot from kilig
Well of course they will be! No one has ever really moved on from NamLee even as the credits rolled for WFKBJ's last episode. We're convinced the world will start healing when they announce that they got back together.
me rn after hearing the namlee's cb rumors pic.twitter.com/QyvrHvUg4w

— ` (@J4EXUXI) July 14, 2021
lord balato mo na samin to please:

🕯 🕯
🕯 🕯

🕯 NAMLEE COMEBACK 🕯

🕯 FOR REAL 🕯

🕯 🕯
🕯 🕯 pic.twitter.com/UpYx0tFco6

— avery (@mavensfirstlady) July 14, 2021
namlee dating again?? sige i-up ko 'to 😋

— venice 🌱 (@intokeunshii) July 14, 2021
nAMLEE COMEBACK?! pic.twitter.com/9sgx5hBsyp

— ً (@troykingdoms) July 14, 2021
Namlee fans be like: pic.twitter.com/9q5LdDrxRB

— inday jollitae⁷ (@pixietaes_) July 14, 2021
Maybe we're all clowns in the end.
In conclusion, let's wait for their management to say something
Rumors are still rumors even if every molecule in your K-drama-obsessed body wants to believe it. As of writing, Sung Kyung and Joo Hyuk's management, YG Entertainment and Management SOOP respectively, have yet to confirm the rumor. But cross your fingers and wait for the announcement any time soon. In the meantime, you can watch Weighlifting Fairy Kim Bok Joo on Netflix.
Check us out on Facebook and Instagram and be the first to know about the latest news and coolest trends!