What started as a simple tweet from the Filipino community in 2015 has become an annual event that gives everyone the ultimate YouTube fan experience. For the fifth straight year in a row, YouTube FanFest brought some of today's top online stars for an amazing weekend filled with music, dance, and lots of fun.
The creators festival gathered talented local and international creators for exciting meet and greets, powerful live stage performances, and thrilling collaborations. If you weren't able to join the festivities or catch the show via live stream, we've got you covered! Here are the highlights at this year's YouTube FanFest:
First-ever Moms Edition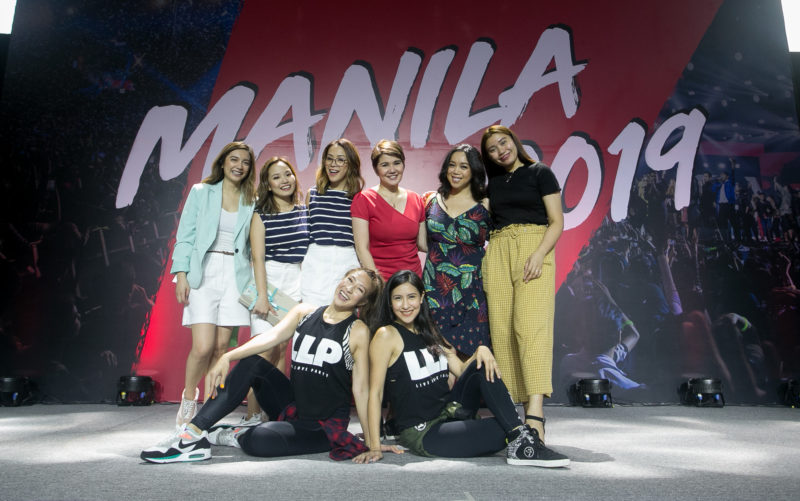 As if FanFest isn't memorable already, YouTube surprised its Filipino fans by bringing well-loved parenting, beauty, lifestyle, and educational creators for the very first Moms Edition. The two-day event presented by NIDO 3+ and MAGGI, together with SM Supermalls, featured big names in the online community such as Judy Travis, Bianca Gonzalez, Andi Manzano Reyes, Lyqa Maravilla, Fun Fun Tyang Amy, and LIVE LOVE PARTY for insightful panel discussions about family bonding and raising kids in modern times.
The mother and daughter tandem of Haidee and Hazel also joined to inspire families who want to try their hand at vlogging, while creators Crisha Uy, and Isha Borromeo (Purpleheiress) took to stage their expertise on home makeover and makeup tutorials.
A big venue for the biggest FanFest to date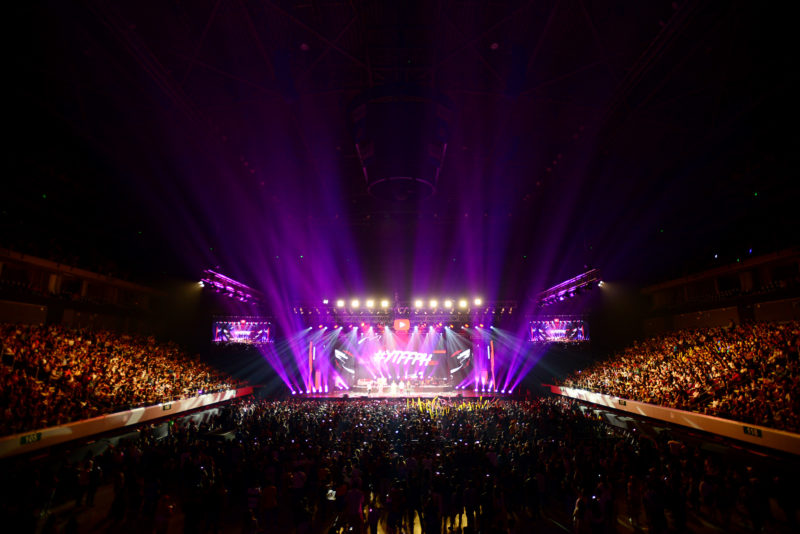 With 17 creators comprising the grand live show lineup, YouTube knew it had to choose the perfect venue for the eventful night and what better place to gather all the fans than in Mall of Asia Arena in Pasay City. The sold-out night saw thousands of fans filled the arena seats to witness their favorite digital stars in action on the big stage.
Instagram-worthy booths from sponsors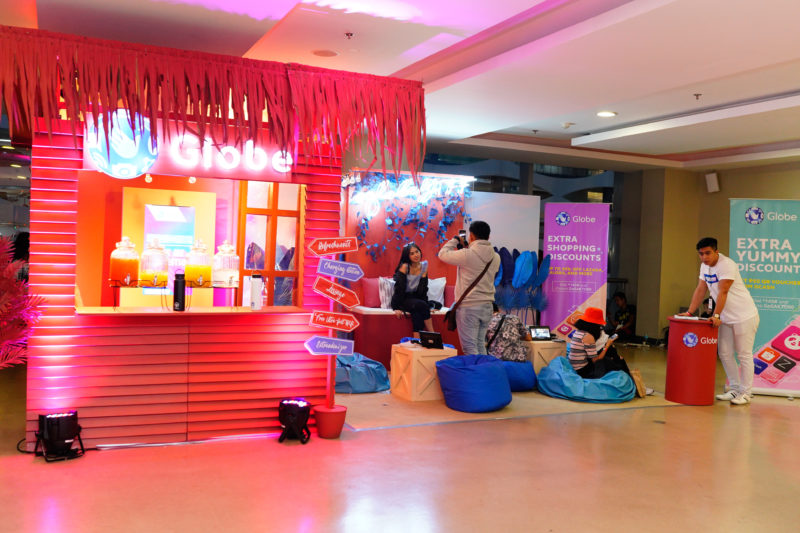 Fans who arrived early for the FanFest were treated to fun and interactive booths from official event sponsors. From bright and colorful photo booths from McDonalds, Modess, and Huawei to a tropical corner with free drinks from Globe, attendees had a blast even before the show started. Even YouTube had its own booth with ball pits and lights for the perfect photo opportunity!
Meet-and-greets with content creators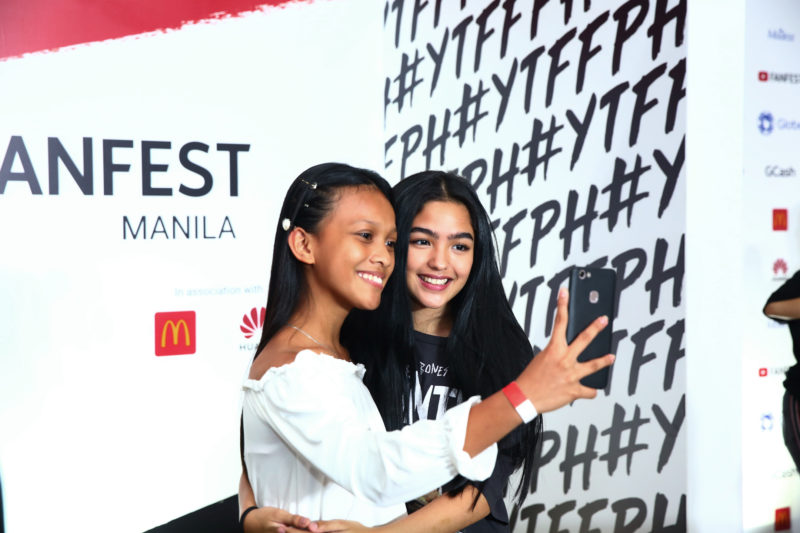 Hours before the night kicked off, fans got up-close and personal with their most loved creators with meet and greets outside the arena. Warm embraces, hearty laughs, and beautiful selfies were shared as the online stars visited the YouTube booth to interact with their subscribers in real life.
Scene-stealer of the night: Lloyd Cadena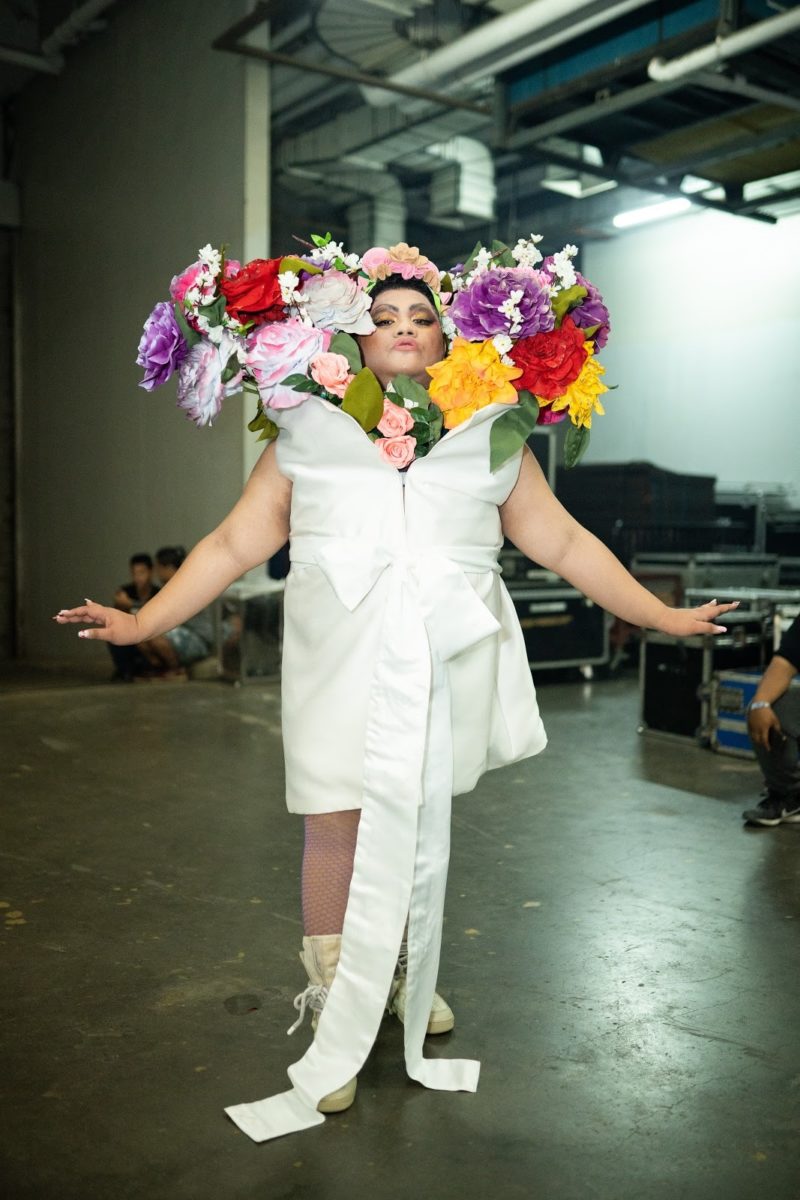 Looks like somebody took notes from attendees at this year's Met Gala! Comedian and longtime YouTube creator LLOYD CAFE CADENA stole the evening with his quirky and extravagant outfits. At one point during FanFest, he showed up as a flower bouquet complete with fresh flowers as part of his costume. Lloyd Cadena is joined by Baninay Bautista and Raiza Contawi as hosts of YouTube FanFest who kept the crowd roaring with energy from start to finish!
More than just talents on the small screen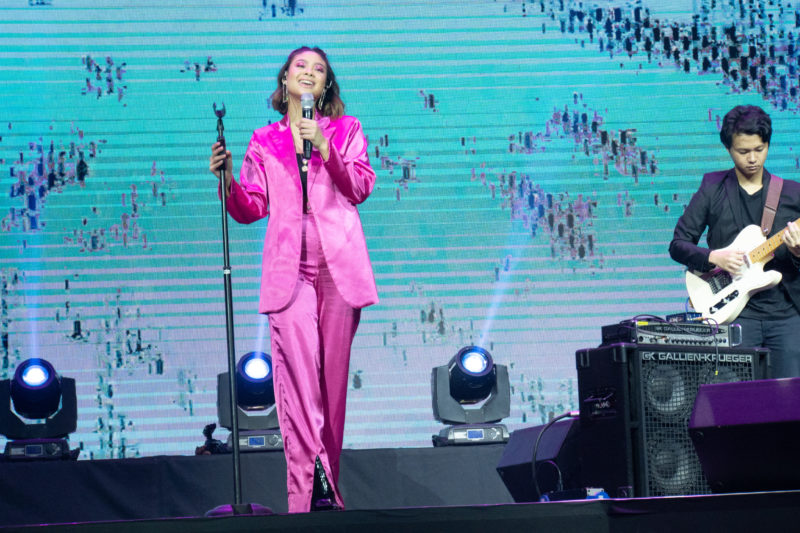 YouTube FanFest saw creators step out of their comfort zone to showcase their hidden talents for their supportive fans. The night was certainly full of surprises from the creators – from vlogger couple JaMill singing and dancing their hearts out, to lifestyle creators ThatsBella, Rei Germar, and Pamela Swing performing dance numbers, and Hannah Kathleen, Ken San Jose, and Andrea Brillantes singing their solo songs for the very first time.
Dance powerhouses Matt Steffanina and AC Bonifacio also heated up the YTFF stage with their explosive dance moves that wowed the whole arena.
Special appearances and surprise collaborations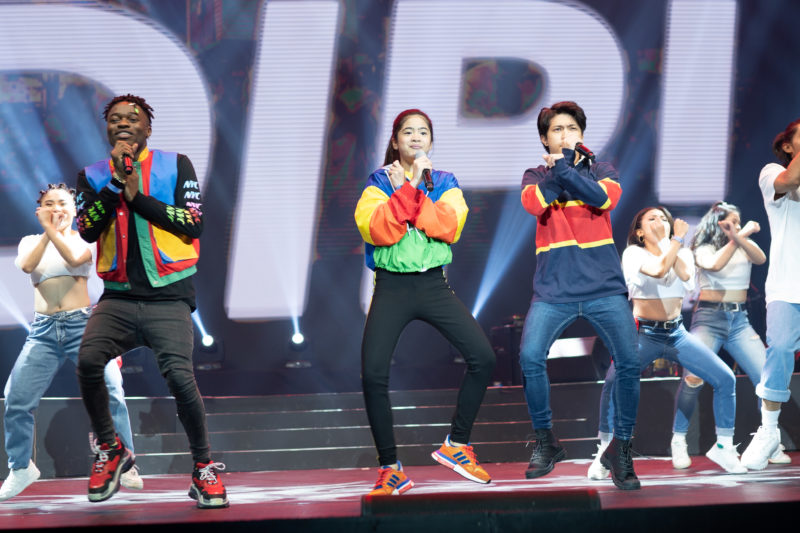 Creators invited their own siblings, friends, and even significant other to join them on their performances on stage. Donny Pangilinan accompanied Hannah Kathleen during her time on the stage, meanwhile Pinoy rapper Arvey surprised the crowd by singing with ThatsBella. Siblings Ranz and Niana also called in American music artist Lavaado to get the audience on their feet with a performance of 'Dip'. The arena also erupted in sweet oohs and awws when Rei Germar's boyfriend Miguel Romulo appeared onstage.
First technology and sports creator to be on the YTFF stage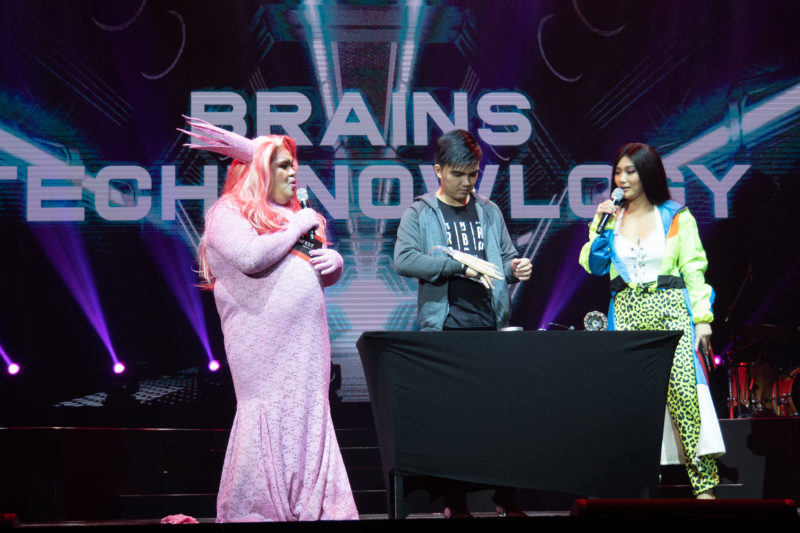 The audience welcomed tech genius and content creator Brian Retuta of Brains techKnowlogy for his very first YouTube FanFest appearance. Known for sharing cool inventions on his channel, he showcased his own replicas of Wolverine's Retractable Claws and Iron Man's Arc Reactor on the stage.
Manila's very own street basketball channel, Hype Streetball also made their FanFest debut with a performance involving lots of hoops and incredible dance moves. They were later joined by Alex Wassabi who challenged them for an unforgettable basketball showdown.
Relive the fun and excitement by watching all the performances from the #YTFFPH live show stage on the official YouTube FanFest Channel
What was your favorite highlight? Tell us below!