'Death Stranding' is the Strangest Object of Videogaming Hype
Jun 18, 2019 &nbsp • &nbsp Matthew Arcilla
If there's one game outside of the usual gaming circles that people keep talking about, one game they keep thinking about it's Death Stranding. Over the past two years, developer Kojima Productions has dropped mind-boggling trailers that give us glimpses of a game that looks like no other game right now and set in a world that is uniquely its own.
Some of my peers in the gaming pundit circles would have you believe that it's because creative director Hideo Kojima is an unfathomable enigma, and that Death Stranding is beyond the understanding of the average entertainment consumer. But the truth is that Death Stranding is simply the subject of intelligent marketing: knowing which parts of to show and which parts to talk about.
The result is a game we have good reason to be excited for. That's because Kojima promises, at the very least, a game that pushes the boundaries of what we're familiar with. If Metal Gear pushed the limits of the tactical action espionage thriller, Death Stranding is the promise of what can be done with big budget open world action games.
Here's everything you need to know about Death Stranding.
What is Death Stranding?

Image source: Sony Interactive Entertainment
Death Stranding is the first game being developed by Kojima Productions, and as mentioned above is being led by renowned designer Hideo Kojima. This will be Kojima's first project following a painfully public breakup with his former employer, Konami. The game is being produced as a Sony exclusive meaning it will be released on PlayStation 4 and possibly the next-generation PlayStation.
Who Is Hideo Kojima?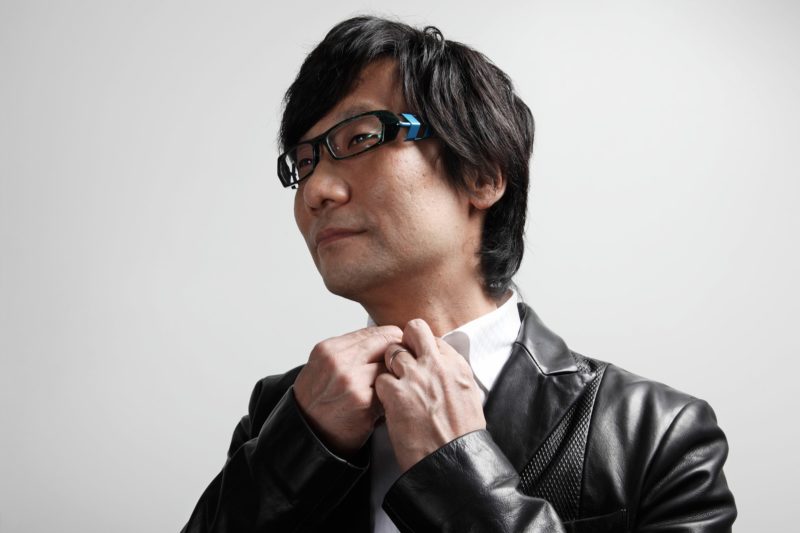 Image source: Wired Magazine
Hideo Kojima is one of the most well regarded game developers in the big budget game development space. And while games are the collaborative product of hundreds of people, his creative leadership on titles like Metal Gear Solid and Policenauts have pushed the boundaries of what kinds of stories can be told within the mechanical conventions of familiar game designs.
What Kind Of Game Is Death Stranding?

Image source: Sony Interactive Entertainment
Even a full two years after its announcement, details are relatively scarce. What we do know is that it will be an open world game with some form of multiplayer functionality that will let players connect to each other. Connection is the thematic strand that runs through Death Stranding, but what we've seen of it plays like many other action games but with remarkable mechanics that look like no other.
What Does "Death Stranding" Even Mean?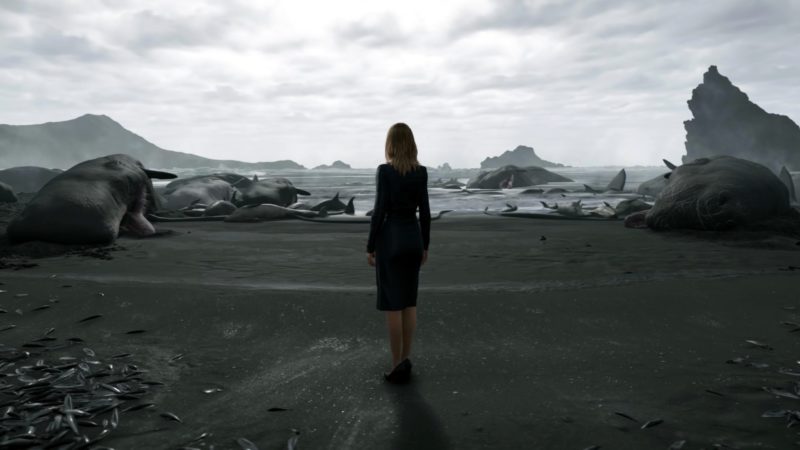 Image source: Sony Interactive Entertainment
Death Stranding, as we've learned, refers to a series of extranormal or supernatural events that have formed a bridge our world and "the other side," a realm in which swim otherworldly creatures. It's hard to say what the exact nature of this connection is but we can only surmise that death too plays a role as "death stranding" also describes the real life phenomenon of whales stranding themselves ashore.
Is There A Connection To Other Kojima Games?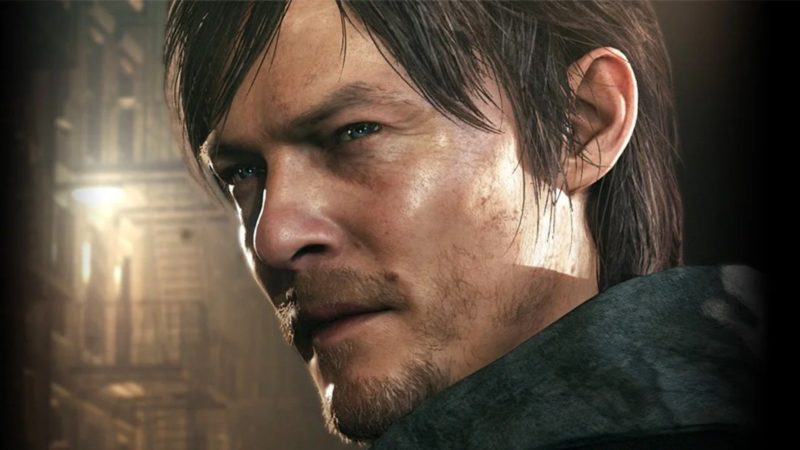 Image source: IGN
Theories abound on the Internet and greater Kojima fandom about a link between Death Stranding and the aborted Silent Hills project Kojima was working on before splitting with Konami. Since Silent Hills featured Death Stranding lead Norman Reedus as its star, the speculation is that both games may build on similar themes and ideas. But other than sharing the same actor, nothing is confirmed.
Who Else Stars In Death Stranding?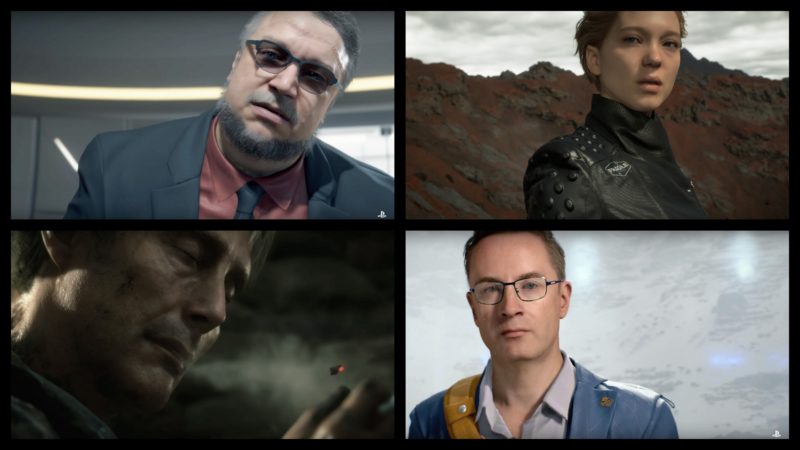 Image source: I Made This
Whoever Hideo Kojima's publicist and agents are, they're pretty good, for in recent years, he's allied himself with many Hollywood names. In addition to Norman Reedus, Death Stranding stars Lea Seydoux (Spectre) as Fragile, Mads Mikkelsen (Hannibal) as Cliff, a mysterious antagonist. Filmmakers Guillermo del Toro and Nicholas Winding Refn also lent their faces to the project.
Who Else Is Working On Death Stranding?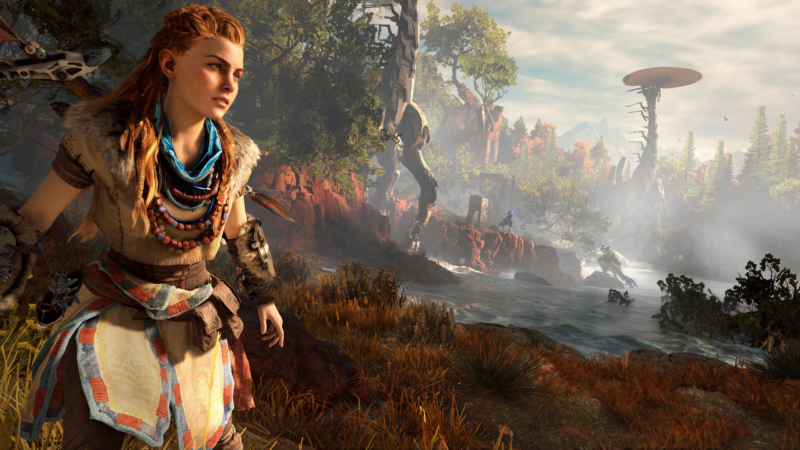 Image source: Sony Interactive Entertainment
As a new studio, Kojima Productions doesn't have its own in-house tools for game development. The Fox engine that Kojima and friends used to develop Metal Gear Solid V is the property of Konami. So publisher Sony helped them partner with Guerilla Games, creators of Killzone. Guerilla will provide support via the Decima Engine. It was used on the critically acclaimed hit Horizon: Zero Dawn.
When Is Death Stranding Being Released?
A lot sooner than we expected, to be honest. Death Stranding is confirmed for release on November 8 on PlayStation 4. I don't encourage people to pre-order games on the basis of hype, but they should know that special editions and collector's editions do exist. That being said, the exclusivity arrangement is a timed deal, meaning the game may end up on other platforms like PC at a later date.
What are your thoughts on this game? Tell us below!