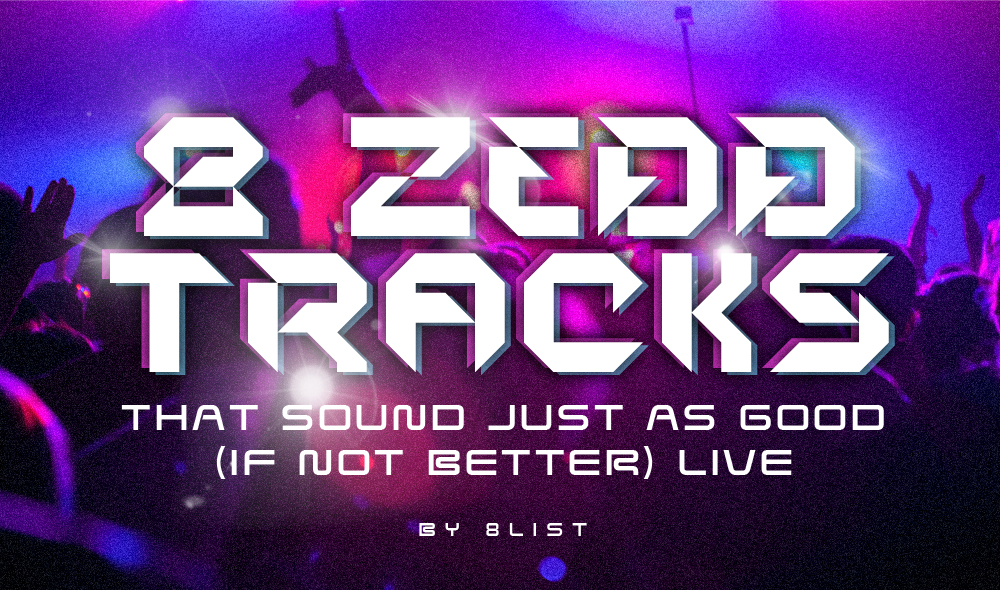 Grammy award-winning music producer Anton Zaslavski, popularly known as Zedd, has come back to Manila for the fourth time to play his music for his Filipino fans. The German DJ first came to the Philippines in 2012 when he opened for Lady Gaga's Born This Way Ball, then again in 2013 for a secret Boracay gig, and of course, for fans who were there, who could ever forget Zedd's December 2013 Moment of Clarity Tour in Manila? An epic night, definitely one for the books.
Known for his distinct "Zedd Style," the 25-year old producer draws inspiration from his influences on electro house, progressive house, dubstep (read: Skrillex), and even classical music. These are the same ingredients Zedd has seemingly mastered to keep creating such positively energized songs that always turn out to be smashing hits.
Here are 8 Zedd songs we love and can't get out of our heads:
8. I Want You to Know (ft. Selena Gomez)
Was that "relationship" with former Disney star Selena Gomez all just a PR stunt? It all went down in flames as quickly as it started, right around the same time this song was released. We smell the stinks. So yes, Zedd, we want to know.
7. Stay the Night (ft. Hayley Williams)
It's got the ridiculously talented Hayley Williams in it, and if that isn't enough reason for you to love this song, we don't know what will.
6. Bumble Bee
Perhaps it's a rage fest you want? It's all about the build-up on this one. Bumble Bee has got a pretty promising start, like a good party just picking up and we just have to hang in there. Things get pretty intense, especially upon entering the 2:50 minute mark where intense turns into absolutely insane.
5. Find You
Yaaasssssss, we are a sucker for this one. It's a beautiful track, okay?
4. Codec
This track represents everything we love about Zedd. If dubstep and sweet, sweet electro house were to make love, Codec is the gorgeous lovechild. Plus, the bass play on this one, bro. It's effin' real.
3. Beautiful Now
Beautiful Now is the Clarity of Zedd's new album, True Colors. It's the golden one from the basket of lovely technicolored eggs. This track is a perfect example of good progressive house, and a perfect example as to why we love Zedd, too.
2. Alive – Empire of the Sun (Zedd remix)
This is the only Zedd remix that makes our list, but for damn good reason. The Zedd remix of this great song from Empire of the Sun puts the "live" in "alive." It's an electrifying track with beats that wake the senses, making you feel truly what it means to be alive.
1. Clarity
This is the song that not only put Zedd on the world map, but earned him a much-celebrated Grammy. And, really, we understand why. Clarity is a beautiful track that explores the theme of finding a great love in, sometimes, the people who seem bad for us. It's touching, but much more than that, it's genius. We dare you to listen to this song with headphones on, eyes closed. Really try to pick all the different layers of the music in your head, and witness how they all come together. It's an ethereal experience, and we promise you'll fall in love with the song even more.
The Zedd True Colors Manila Tour 2015 happens on August 8 at SM Mall of Asia Arena, presented by Neverland Manila. Tickets available through SM Tickets at www.smtickets.com.