Were you there? Not to make you jealous, but Zedd's True Colors Tour held at last Saturday at SM MOA Arena was pretty damn awesome. Really. In case you weren't, we've summed the show up for you in 8 crazy things that happened that epic night.
8. Sold out show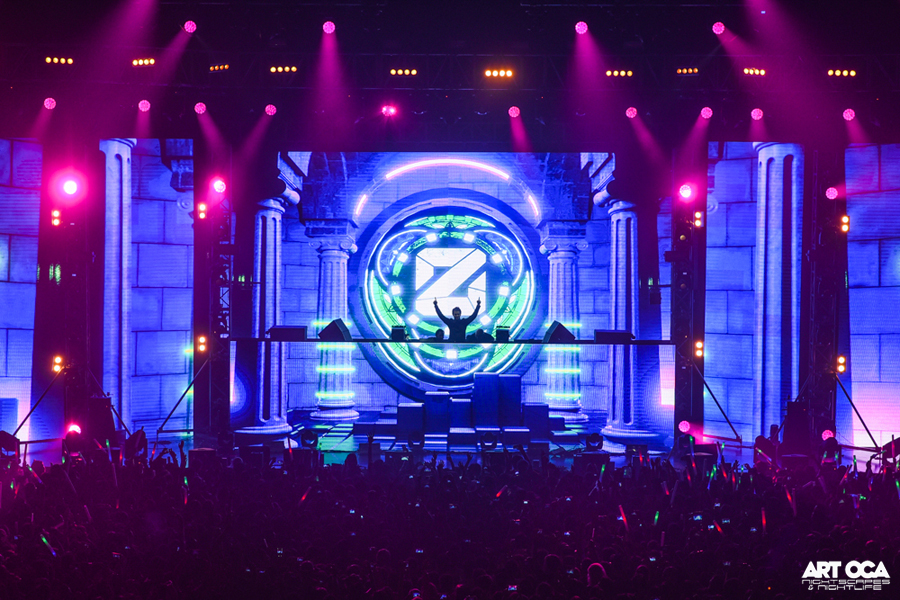 12,000 people flocked to the SM Mall of Asia Arena Saturday night for the True Colors Tour in Manila. 12,000 ecstatic Zedd fans. It was a sold-out show and our main man Zedd said so himself that it was one of the biggest solo shows he's ever played for. Way to go, Zeddy!
7. Screaming 'til your lungs gave out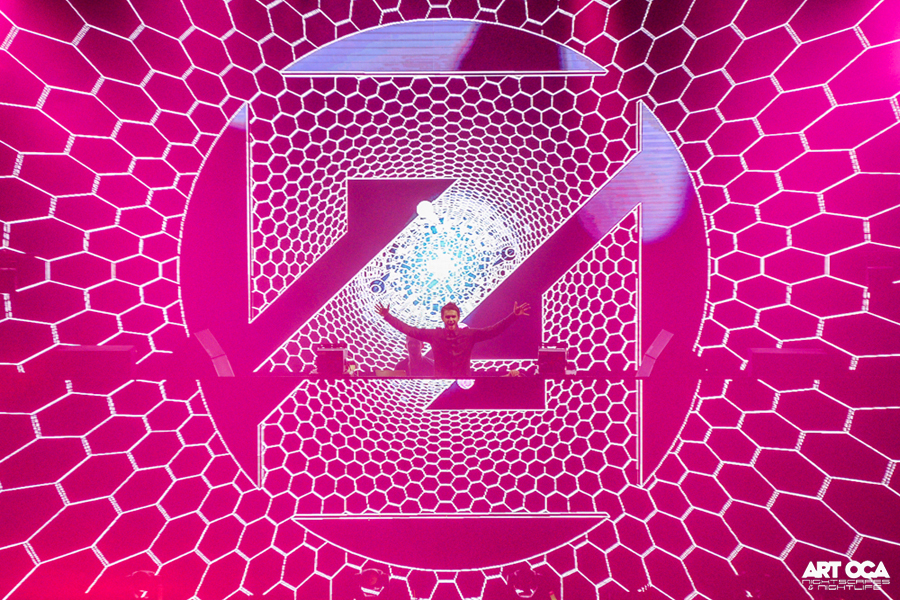 Have you ever screamed so loudly and passionately you thought your voice was going to give, but you carried on anyway? This happened a lot during the show. All the insane screaming started the moment Zedd stepped onto the podium, but the cheering got even louder as his set drew to a close. Zedd wrapped up his True Colors Manila show with his incredible remix of Empire of the Sun's "Alive," and man oh man, the crowd went absolutely mental. Thank you, dear eardrums, for hanging in there.
6. Don't forget the hashtag!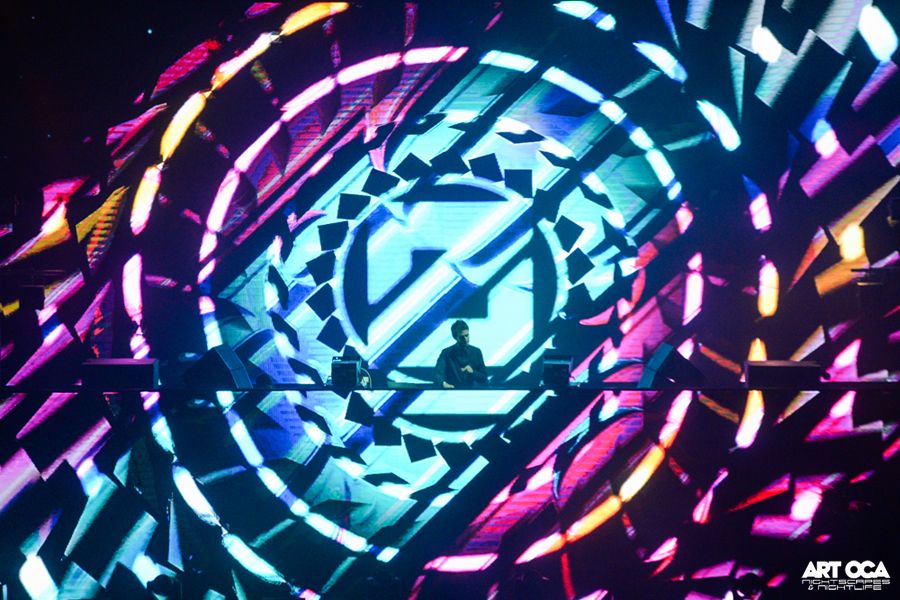 This deserves to be in this list. You know what's crazier than having to watch a show through somebody's iPad? When they open Facebook/Instagram right after they take a snap to upload the photo. For real. We're not sure whether to laugh or to cry, but this really happened more times than we care to stomach. How many likes do you reckon the photo got?? We're hoping a lot, or else all would have been in vain. #blessed
5. Dancing like no one was watching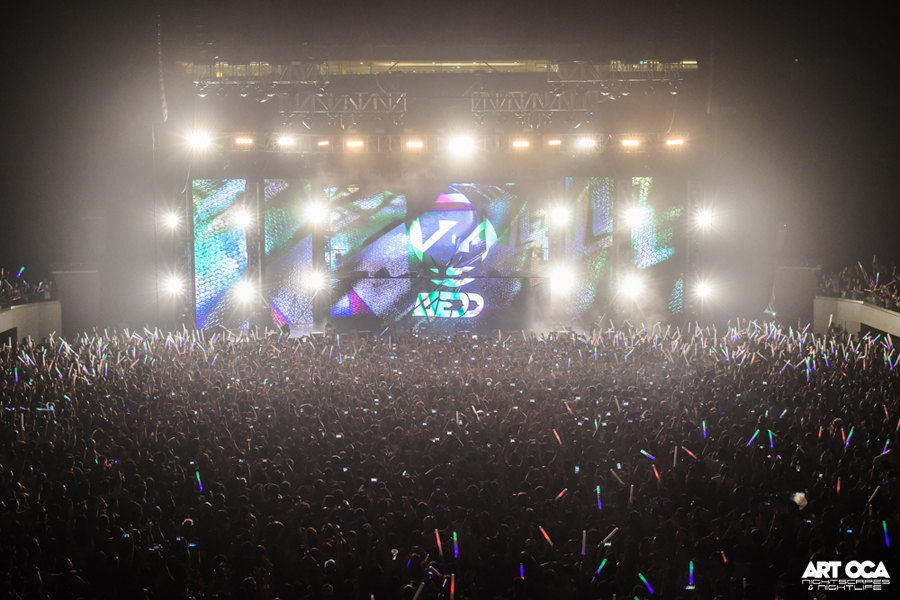 Oh, the dancing. The wild, uncontrollable dancing. Dance moves you hadn't seen in ages resurfaced; crazier this time, ignited by drinks and electrifying music. We're not even going to describe it. We'll spare you the hilarious, sometimes shocking details. Some people were even taking their shirts off in glee, but nobody cared (or maybe they did?). Everybody was busy dancing their own asses off, celebrating such a good-natured gathering of people with the same love for rad electronic music.
4. Zedd giving away 500 free tickets

An hour before the gates opened, Zedd made an announcement via his social media sites that he was giving away free tickets to the first 500 people who would bring relief or educational packs for his Philippine charity efforts. He did the same thing during his 2013 Manila show, which happened a few weeks after Typhoon Haiyan. The DJ donated his entire talent fee for the show to Haiyan efforts, and also gave away 500 tickets in exchange for relief packs.
Awesome guy is awesome.
3. Singing your heart out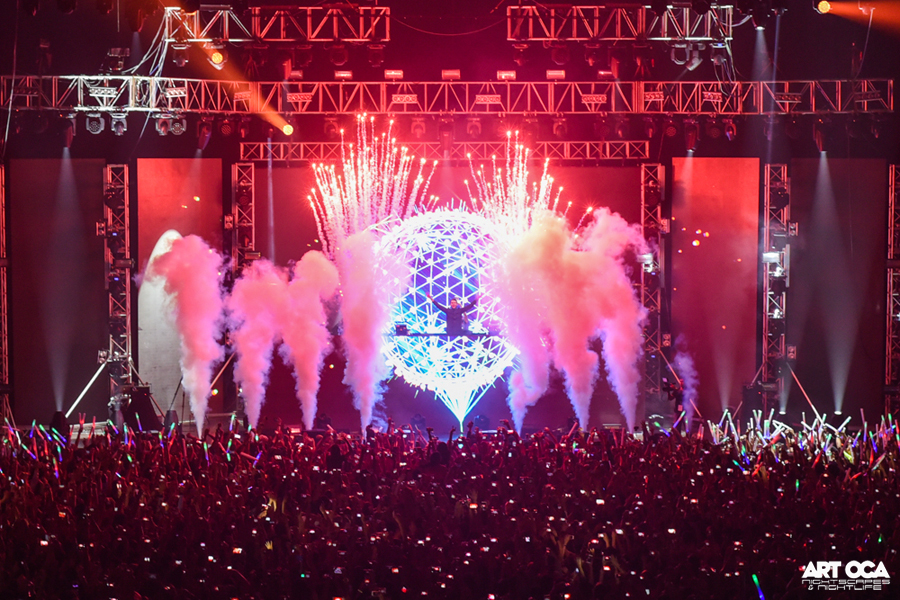 Was it a concert party, or a karaoke festival? Whether it was a Zedd classic, another well-loved EDM song, a Bastille remix, or an 80's hit (i.e. Dirty Dancing's "The Time of My Life"), the crowd just kept on singing along. In fact, the crowd loved singing so much they even sang the parts where there were no words. Just beats. They pa-pa-pa-pa'd their way into the night, and it was hella charming.
2. Zedd raising a Philippine flag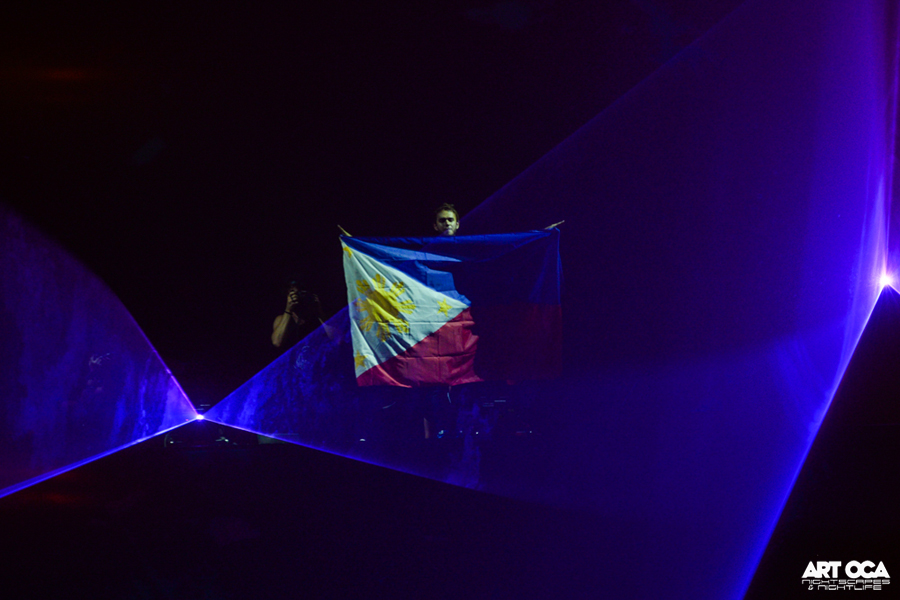 Zedd has always been candid about his fondness towards the Philippines, even mentioning in his press conference that the Philippines will always have a special place in his heart. During the show, the German music producer stood up on top of his DJ table, holding up a Philippine flag. The massive LED backdrop sported the flag as well, bearing the familiar white, blue, and red Filipinos have always been proud of.
1. The overall rage fest

Intense. If there is one word to the sum the night up, it is this. Zedd's True Colors Tour was an explosion of vibrant visuals, sick beats, and endless feels. There is a reason why the 25-year old DJ has taken the EDM world by storm, and why he's already won a Grammy in his young music career. This guy gets good music. And he certainly knows how to put up one hell of a show.
Were you at the Zedd True Colors concert? Share your awesome memories with us in the comments below!
Zedd True Colors Tour Manila was brought to you by Neverland Manila. All photos in this post by Art Oca.