On May 23, actor Roger Moore passed away, following a short battle with cancer. Moore was the third actor to portray British secret agent James Bond, and the one with the longest tenure, appearing in seven films from 1973-1985. Approaching the role as a variation on his own debonair personality, Moore stood apart from the likes of Sean Connery by portraying his Bond with tongue firmly in cheek. While modern fans may wonder at some of Moore's campier moments, there's no denying that his 007 films made for a great time at the movies.
As Daniel Craig himself Tweeted upon learning of Moore's death, "Nobody did it better."
Here are our picks for 008 times Roger Moore was the best 007.
WHEN HE DRANK HIS MILK
For many a British citizen, their first exposure to Roger Moore's James Bond in action was this ad for the UK's National Dairy Council. Apparently, someone thought an alcoholic, womanizing government servant with a gambling problem was an appropriate spokesman to tell kids to drink their milk. This ad featured behind-the-scenes footage from Moore's then-upcoming debut, "Live and Let Die", intercut with shots of milk being poured and consumed. Because every superspy/assassin needs strong bones and teeth.
HE HAD A CHART-TOPPING THEME SONG
1985's A View to a Kill featured a kickass song by Duran Duran that remains the only Bond theme to hit #1 on the US Billboard charts, and #2 in the UK.  Other than that, there really isn't much to recommend about this one, sadly. Moore was 56 by this point, and in his seventh go-around as Bond, he and the series were showing severe signs of franchise fatigue. Christopher Walken (Pulp Fiction, Pulp Fiction) played villain Max Zorin, the platinum blond product of Nazi genetic experiments. By his side was Grace Jones as henchwoman May Day, assisting Zorin in a plot to corner the world microchip market for the Soviet Union. We wish we could unsee the bit where Bond bedded May Day or unhear every time former Charlie's Angel Tanya Roberts opens her mouth.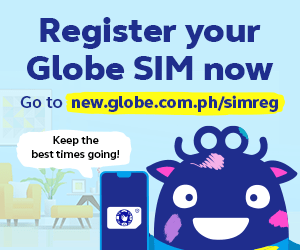 HE WENT TO SPACE
The follow-up to 1977's The Spy Who Loved Me, as indicated in that film's end credits, was supposed to be For Your Eyes Only. But the game-changing success of Star Wars that same year convinced the producers to switch gears and send Agent 007 to the final frontier in Moonraker (1979), instead. Packed with lasers, a space station, and a plot to kill billions in favor of a master race, Moonraker was a smash, becoming the highest-grossing entry in the franchise until 1995's Goldeneye. Essentially a retread of the film that preceded it (which itself, had elements of 1967's "You Only Live Twice", Moonraker is a largely ridiculous affair, but worth seeing for some eye-popping stunts, amazing visuals, and a zinger of a closing line involving re-entry.
HE WAS THE WHITEST MAN IN HARLEM
Moore's debut film, Live and Let Die (1973) was a riff on the popular "Blaxploitation" flicks of the time, with a foreign diplomat (Yaphet Koto, Alien) using his immunity to take over the Harlem drug trade via intimidation and voodoo. Featuring a young Jane Seymour as a tarot-card reading clairvoyant and an opening theme from Paul McCartney & Wings, Live and Let Die is a fun ride all throughout. Cultural insensitivity notwithstanding, there's just something irresistible about gun-toting goons calling the world's greatest spy a honkey a couple of scenes before he uses some crocodiles as a bridge.
HE FOUGHT A SITH LORD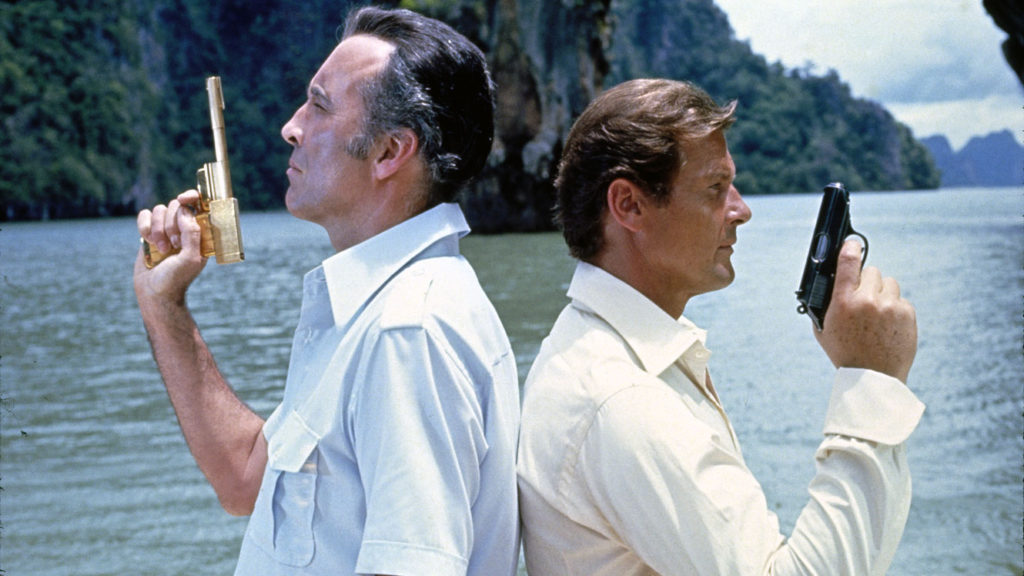 The Man with the Golden Gun (1974) was based on the final novel by Bond creator Ian Fleming, and featured a perfectly-cast Christopher Lee (Star Wars Episode II, The Lord of the Rings) as Scaramanga, the titular gunman. When technology that could potentially end the world's energy crisis is stolen, James Bond must make his way to Southeast Asia while investigating a challenge (a gold bullet with 007 engraved on it) from the world's greatest assassin. The highlight here is a climactic duel between the two adversaries, set in an obstacle course on Scaramanga's island lair. Suffice it to say, Bond lives to die another day.
BOND VS THERMONUCLEAR WAR
Octopussy (1983) was a return to the high adventure and gadgetry of Bonds past after the down-to-earth For Your Eyes Only (1981). This time around, a rogue Russian general schemes to ignite World War III with a nuclear incident, care of a travelling circus that serves as a front for a jewelry smuggling ring. Moore is in top form, never letting the ludicrousness of the proceedings get in the way of his unflappable charm. Opening with a chase in the world's smallest jet and ending with a sequence that starts on a train and ends on the back an airplane, Octopussy was a blockbuster that critically and financially  beat Sean Connery's rival unofficial Bond film (a terrible remake of 1965's Thunderball called Never Say Never Again), which was released in the same year.
THINGS GOT SERIOUS
After the outer space shenanigans of Moonraker, 007 had to be brought back to his roots in 1981's For Your Eyes Only, an old school spy thriller revolving around a top secret British decoding machine sought by the Russians. Along for the ride was stunning French model and actress Carole Bouquet as a crossbow-wielding heiress seeking vengeance for her slain parents. Director John Glen made his direction for the film abundantly clear when he had 007's gadget-laden Lotus Esprit sports car explode in the first 30 minutes. With the character forced to rely on his wits, Moore was able to add a new dimension to his portrayal of 007, and the result was another hit film.
NOBODY DOES IT BETTER
If Connery had Goldfinger (1964) as his finest moment, Roger Moore had The Spy Who Loved Me (1977). Here, for his third outing, Moore was finally allowed to put his own spin on Bond as producer Albert R. Broccoli was determined to prove the franchise's viability following the departure of former partner Harry Saltzman. Boasting an excellent female Russian counterpart (Barbara Bach) larger-than-life henchman in the steel-toothed Jaws (Richard Kiel, The Cannonball Run), a car that transformed into a submarine, and a ski jump off a mountain, The Spy Who Loved Me had it all. Indeed, the production's jaw-dropping scale required construction of the world's largest (at the time) soundstage at Pinewood studios, the 007 Stage, capable of accommodating a full-sized set holding three nuclear submarines. The posters proudly declared, "IT'S THE BIGGEST. IT'S THE BEST. IT'S BOND. AND BEYOND", and for once, the hype was absolutely justified.
Know of any more trivia? Share them with us below!