Gone are the days when we would inescapably go to a restaurant for excellent grub and to a café for specialty coffee—two different stops, always. Thankfully, the lines are now beautifully blurred. Coffee shops complementing their brews with only generic pastries or boring sandwiches are no longer the norm.
We now get to enjoy several cafés that put as much importance on what we munch on as what we sip. In fact, here are 8!
DiCofi
Valero Plaza Condominium, San Agustin St., Salcedo Village, Makati City
0915 798 6788 | Facebook
Open Monday to Saturday from 8am to 10pm, every Sunday from 9am to 9pm
Budget for two – P600
For those with a sweet tooth, Vietnamese coffee is sure to hit the spot (along with a caffeine punch, of course). Get that and more at DiCofi—a hole in the wall gem in Salcedo with a short, straightforward menu. Enjoy your ca phe sua da with banh mi, savory sticky rice, or their unique Vietnamese pizza. Ice cream, fruit shakes and rice meals await as well.
Common Folk
79 Katipunan Avenue, White Plains, Quezon City
(02) 277 6357 | Facebook
Open Monday to Thursday from 10am to 10pm, Friday to Sunday from 8am to 10pm
Budget for two – P500
The folks at this bright, quirky place make third wave coffee inviting and not the slight bit intimidating, which even non-coffee drinkers will appreciate. As for the food, the chef also behind Tipple and Slaw ensures your belly will be happy.
Try the Salmon to Love—an open-faced toast topped with herbed cream cheese and smoked salmon. Don't miss out on the Brouffle a la Mode as well. It's the beautiful marriage between a brownie and a truffle in dark chocolate, dripping with slightly melted vanilla ice cream.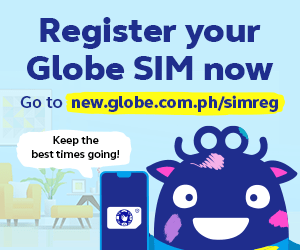 Catabolic Café
22 Malingap St., Teachers Village, Quezon City
(02) 366 8822 | Facebook
Open daily from 11am to 11pm
Budget for two – P1000
It's rare finding a third-wave café offering Filipino favorites. Well, at Catabolic Café, they offer Pares Rice with Crispy Tadyang, Bibingka Waffles and Champorado—just to name a few. Of course there are other mains, sandwiches and pasta to look forward to.
Habitual Coffee
2135 Chino Roces Avenue, Legaspi Village, Makati City
0917 574 1119, 0917 825 5293 | Facebook
Open Monday to Saturday from 8am to 7pm, every Sunday from 11am to 6pm
Budget for two – P700
Habitual Coffee translates their mad latte art skills into the plating of their ultra-instagenic dishes, too. The food will sustain that positive first impression as you take your first bite and finish the plate with a satisfied belly.
The Berry Nut Ricotta Waffle will bless both your feed and taste buds. Other must-tries are the hearty plates of El Pago Sausage and Half-Inch Smoked Bacon—both with delightfully creamy mashed potatoes.
GF Universal LMS Building, 106 Esteban St., Legaspi Village, Makati City
(02) 845 0073, 0917 723 6079 | Facebook | Website
Open Monday to Saturday from 7am to 11pm, every Sunday from 8am to 6pm
Budget for two – P600
One of the OGs in Manila's third wave coffee scene, Yardstick is undoubtedly a fantastic place to get your caffeine fix (and even to get schooled). It's right beside Your Local, a hip bistro serving modern takes on Southeast Asian cuisine, with only a revolving door separating the two.
Yardstick on it's own, however, offers great mains, pasta and waffles as well. The latter is especially popular because it's as pretty as perfect to have with a cup of Joe.
Fundamental Coffee
GF Park Terraces Tower 1, Parkway Drive corner West St., San Lorenzo, Makati City
(02) 809 4335 | Facebook
Open daily from 7am to 11pm
Budget for two – P800
The genius brains behind Yardstick and Bo's Coffee teamed up to create Fundamental Coffee. It's their more accessible and less complicated version of a third wave café—serving excellent food along with brews from around the globe.
Start your day right, and have breakfast at Fundamental Coffee. Here, toasts take the spotlight with exciting toppings like jamon and wild mushrooms. You'll find great options for pasta, rice bowls, salads and sandwiches here, too.
Bucky's
5666 Don Pedro St., Poblacion, Makati City
0916 754 5140 | Facebook | Website
Open Tuesday to Sunday from 11am to 10pm
Budget for two – P450
Pairing your coffee with the dense, ultra-fudgy, non-brownie Bucky is an obvious (although stellar) choice. Their brews are sourced from Yardstick, by the way, so you're definitely in good hands. But, the Bucky's café has wonderfully expanded to serve more than awesome dessert.
Look forward to the ultimate comfort food—the type that you adored as a kid and would love even more as a longing adult. For sure satisfaction, go for the Baked Ziti and the Fried Chicken with Mashed Potatoes.
Single Origin
Locate the branch nearest you here | Facebook 
Budget for two – P1400
Single Origin seems to be a jack-of-all-trades—doing brunch, coffee and even cocktails exceptionally well. It's a cozy place well equipped with refreshments that'll make you stay from morning to midnight.
You can't go wrong with Single Origin's wide array of pancakes, waffles and French toasts. And for savory options, look forward to elevated comfort food in the likes of their Kitayama Bleu Cheese Burger, Short Ribs Burger and the Breakfast Pizza.
Any other cafés that put as much importance on food as their coffee? Sound off below!