In the haste of Christmas shopping and the ubiquitous rush of meeting deadlines, don't forget to keep your best self forward in terms of beauty and style. Perhaps it's time to update your wardrobe and makeup kit?
Here are 8 of this season's best beauty trends to amp up your aesthetic game!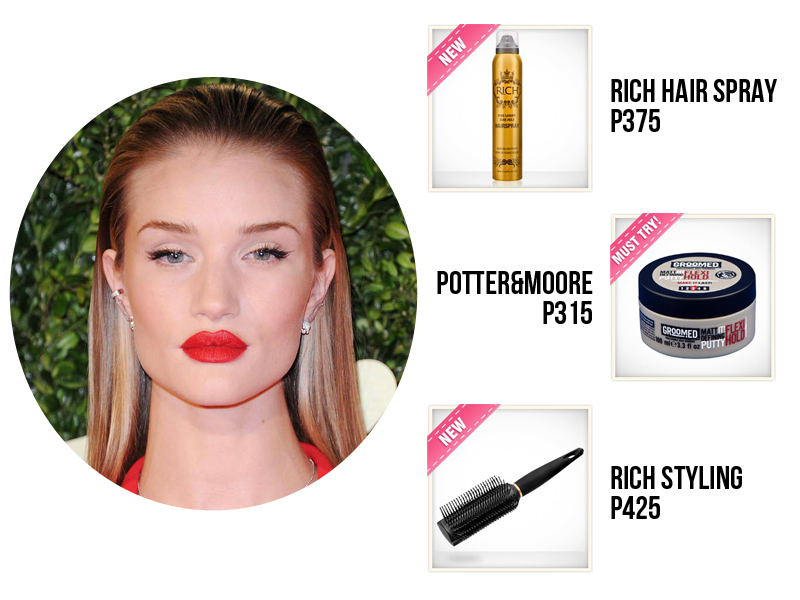 Sorry boys, but the slicked back hairstyle is not exclusive to the male domain anymore. From the Hollywood red carpet to the Star Magic Ball, this sleek hairstyle has been all over the hottest stars' OOTNs.
Try this hairstyle on your next fancy event or special date for a sexy and polished look. The slick-back hairstyle works with all hair types, but keep in mind that it might not be as flattering for those with heart or square-shaped faces. If you're interested in trying it out (which we urge you to be), here's a video tutorial.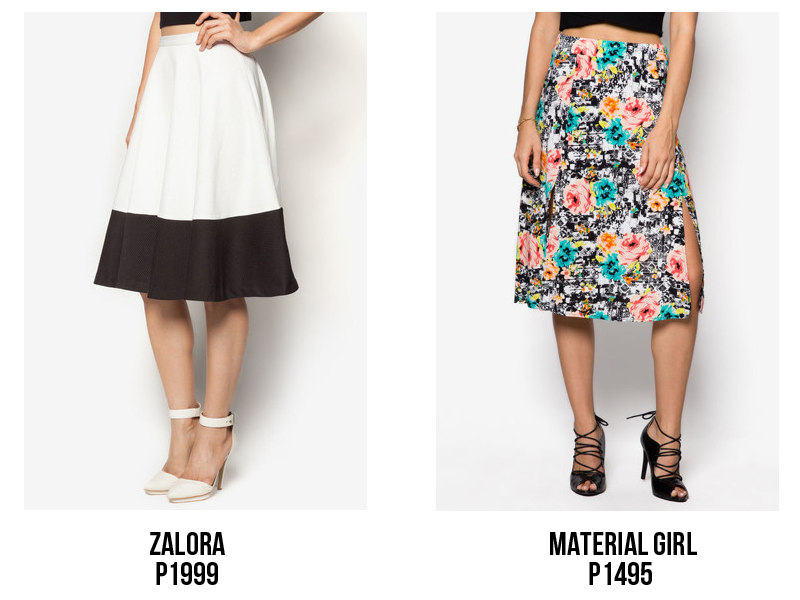 Short skater skirts have been replaced with the more modest (and convenient) tea-length skirts. This vintage skirt falls just below the knee or at the calf, and usually flared for a regal vibe.
You can pair it with a crop top to add some youth to your prim and proper silhouette, or with a button-down polo for an ultra-chic look. You can even pair it with a shirt for a casual take.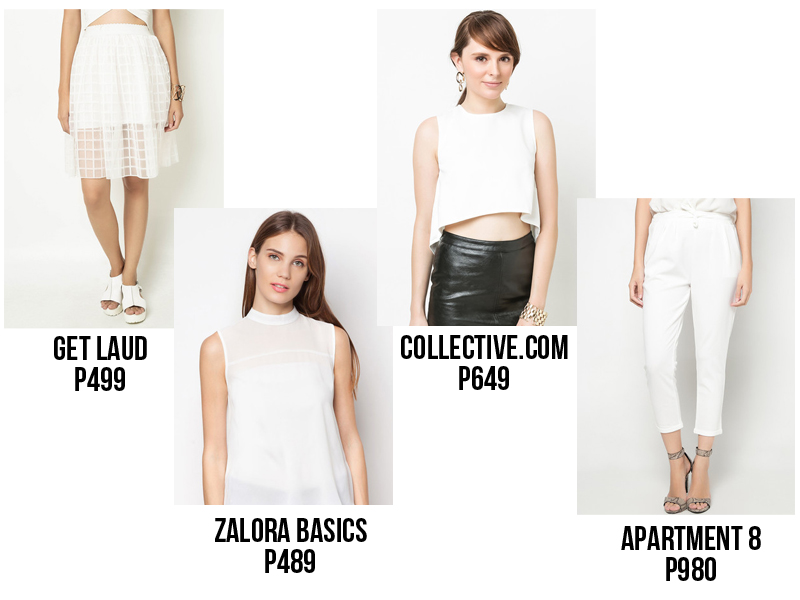 Nothing evokes freshness more than a white on white ensemble. Be it in the office, the beach or the grand ballroom, this one's a sure way to look classy. Add a pop of color to your outfit through your shoes, bag or your accessory of choice.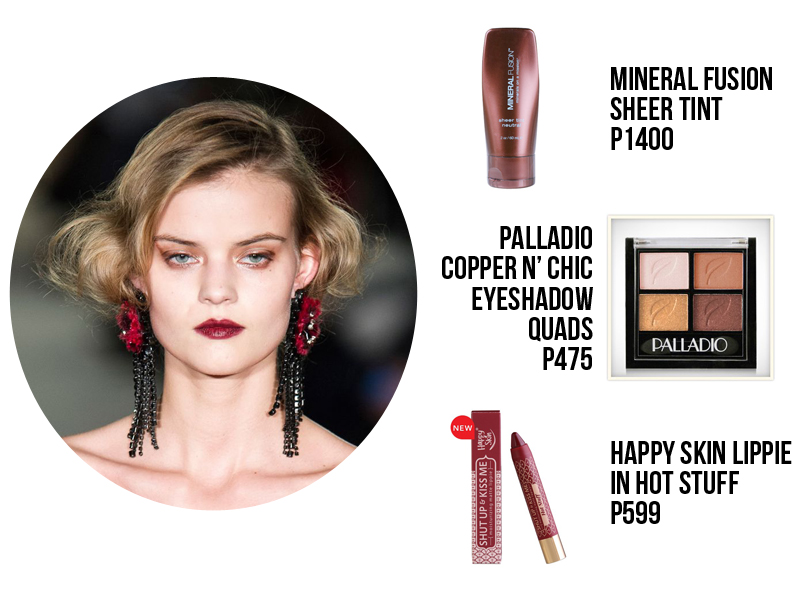 Marchesa's and Tory Burch's collections were accompanied with warm smokey eyes and dark lips. The same goes for many other runways at the recent fashion week. This one's a more youthful take on the Great Gatsby ladies' makeup. Sport this sultry look on your next night out, and you'll be sure to turn heads.
Keys to achieving the Gatsby Golden Age Makeup are tinted moisturizer for dewy skin, warm-toned eye shadows for a mysterious gaze and a dark red lippie for an alluring pout. These are just some of the products you can build this look with. Finish it with your trusted mascara and setting powder.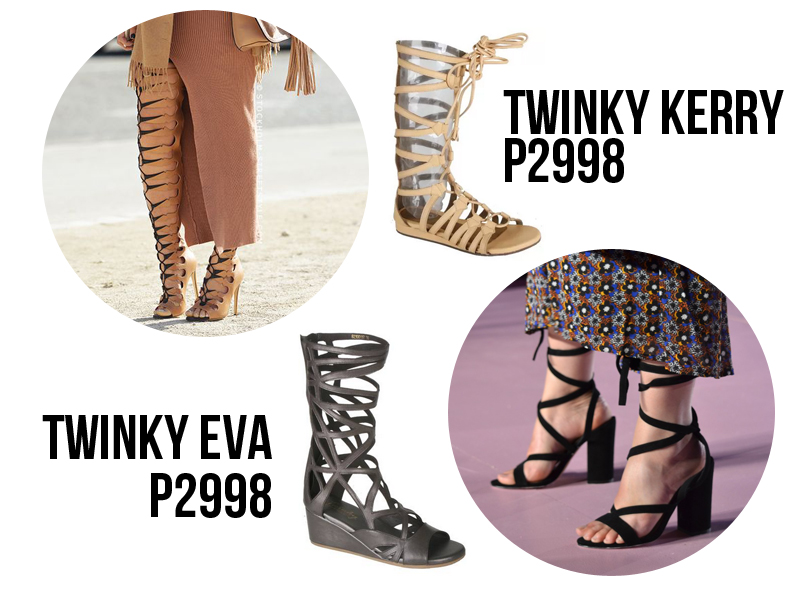 What was once worn only during the summer or for festivals is now this cooler season's favorite footwear. Gladiator sandals will take the most basic outfit up a notch. Knee-grazing ones are the new statement shoes, which you can pair with almost anything–dresses, skirts and shorts.
If you're going for a power look, wear the highest gladiator sandals you can find. However, you can also style them to produce a polished and sophisticated look that can be worn for a variety of occasions. To do that, pair your knee-grazing gladiators with tailored pieces and minimal accessories.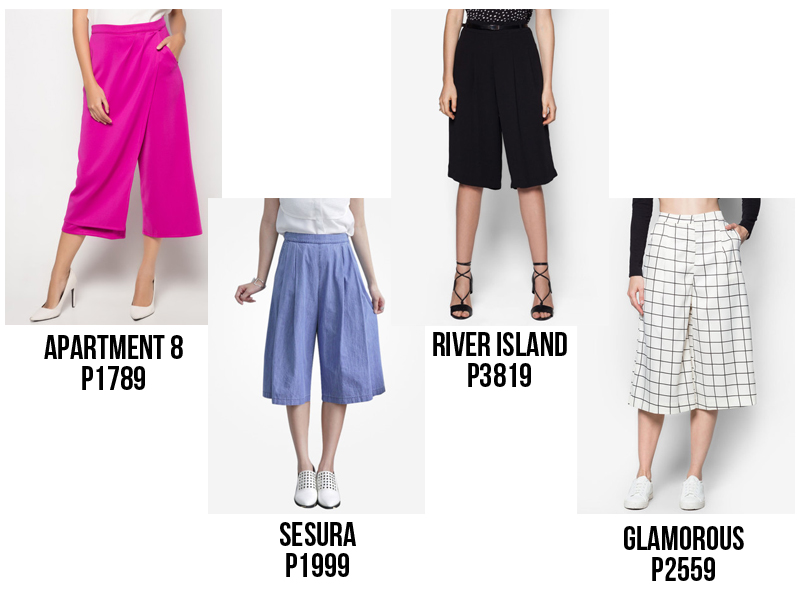 A beautiful hybrid of pants and skirt, you should definitely include culottes in your go-to outfits. This very wide-leg and cropped type of pants is very comfortable and versatile. Wear it with sandals or sneakers for a casual-cool vibe and with heels for a formal-chic look.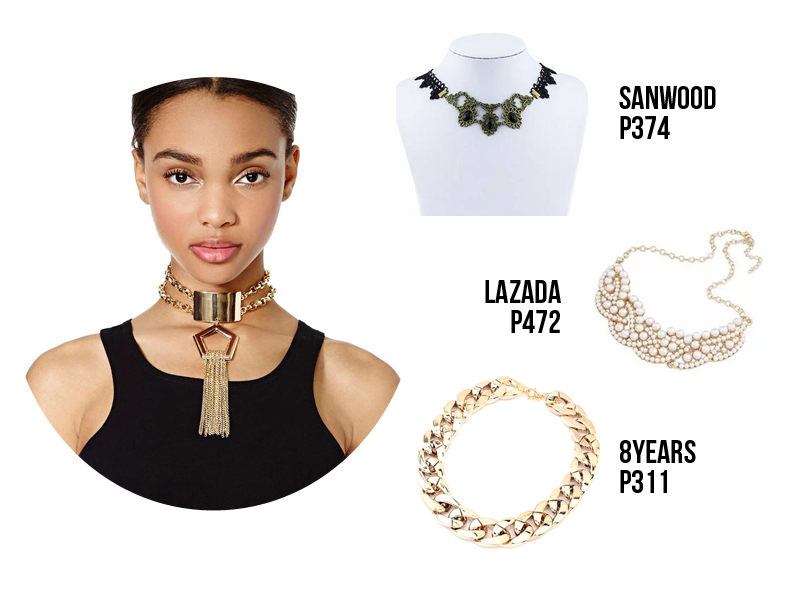 90's teens know the charm of those black rubber chokers all too well. Coupled with black eyeliner and lots of mascara, it was the perfect accessory to bring some sassiness to an outfit.
Fast forward to 2015, and the choker craze is back in a revamped and more sophisticated form. Now, chokers are bedazzled or peculiarly-shaped and always eye-catching. You can sport it at the office, a night out or a formal event for an instant upgrade to a simple outfit.

Are you one of the many Pinays struggling with oily skin that's further aggravated by the country's weather? If you are, there's awesome news for you! Contoured and matt faces are old news. Bring out your moisturizers, highlighters and let your oily skin shine (figuratively and literally). Of course, you shouldn't overdo it, so keep your oil-absorbing film and powder within reach.
From Hollywood to local stars, a lot of people are smitten with the makeup technique Strobing, which aims for dewy and glowing skin. To achieve this look, highlight parts of your face that naturally catch light — cheekbones, brow bones, nose bridge, cupid's bow and below the bottom lip. Include the corners of your eyes as well to open up your peepers. Finish it with bronzer and blush for some lovely color in your face.
Here are beauty products you can use and a step-by-step procedure how to strobe.

Got any more beauty trends we need to try this season? Share away!