Save the Dates: 2016 Concerts, Plays, and Shows to Start Saving Up for
By Jaime Gonzalo
Just when you think you've recovered from all the expenses of the holiday season and celebrating the new year, all of these awesome events are announced. Buckle down and keep a lock on your wallet, because the following shows are definitely worth saving up for.
3 Stars and a Sun
(currently running until March 9 at Peta Theater Center)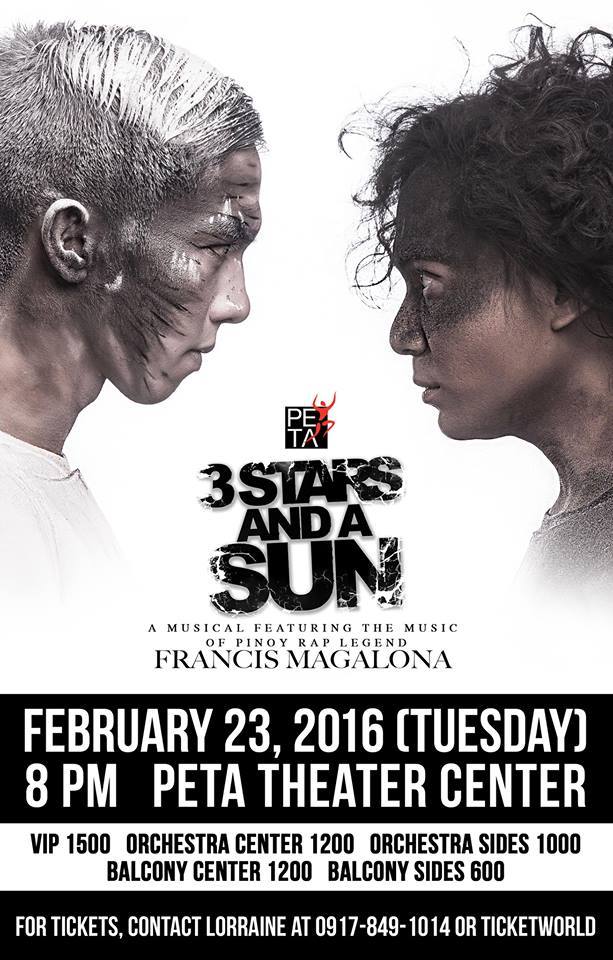 3 Stars and a Sun will be a musical tribute to the late and great Francis Magalona. The play will feature Sir Kiko's music and should hit close to the hearts of many. Get your tickets here.
Les Miserables
(March 11 at The Theater at Solaire)

Catch the world's most famous musical as it comes to the Philippines for the first time. Based on Victor Hugo's best-seller, it is the story of how the human spirit can rise above adversity. Find the tickets and pricing here.
Russel Peters: Almost Famous World Tour
(February 22 at Kia Theater)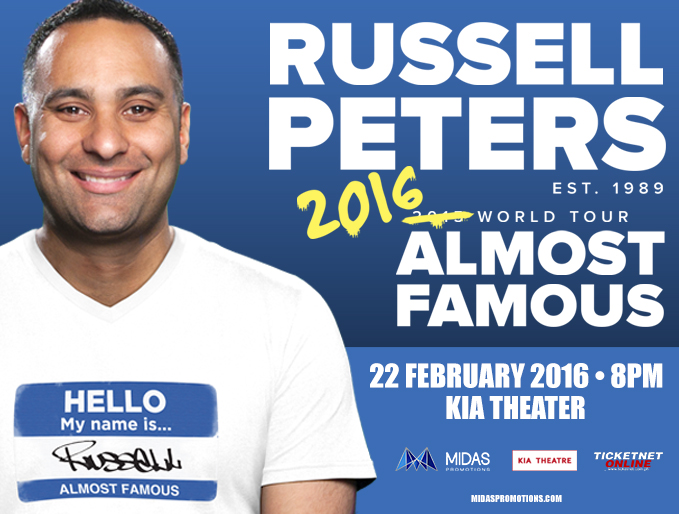 Laugh out loud with one of the world's best comics when he comes to Manila for his Almost Famous World Tour. Russel Peters is a Canadian-Indian comedian best known for his jokes on racial, ethnic, and cultural stereotypes. Get your giggles and find your tickets here.
Goodvybes Music Festival
(February 20 at Aseana City Open Grounds)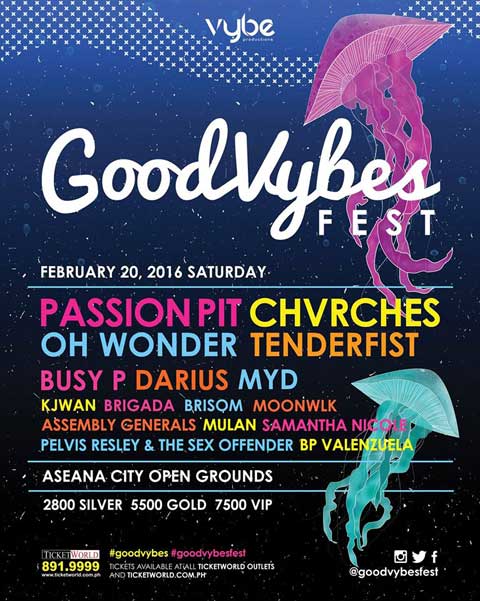 Featuring the awesome Passion Pit, Chvrches and tons more bands, the first ever Goodvybes Music Festival promises to be a good one–paving way for more festivals in the future. Grab your tickets (while you can!) here.
Malasimbo Music & Arts Festival
(March 4-6 at Mt. Malasimbo, Puerto Galera)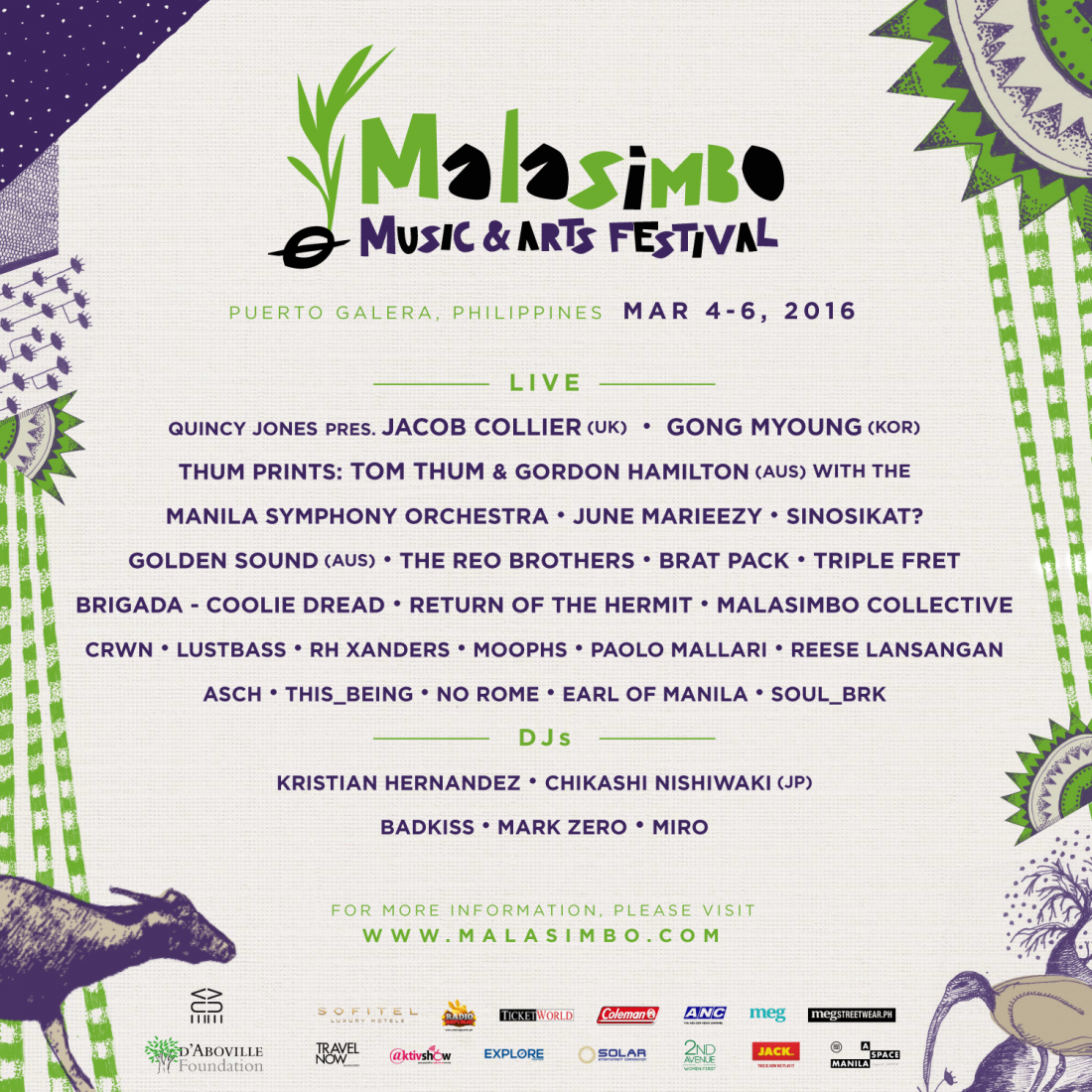 Malasimbo Music Festival has the reputation of being one of the best festivals in the Philippines. The great Jazz, Hip-Hop, and Soul acts combined with the beautiful ambience of the natural terraced-amphitheater in Mt. Malsimbo will take you to another planet. Get on that wavelength by getting your tickets here.
Wanderland Music Festival
(March 5 at Globe Circuit Event Grounds)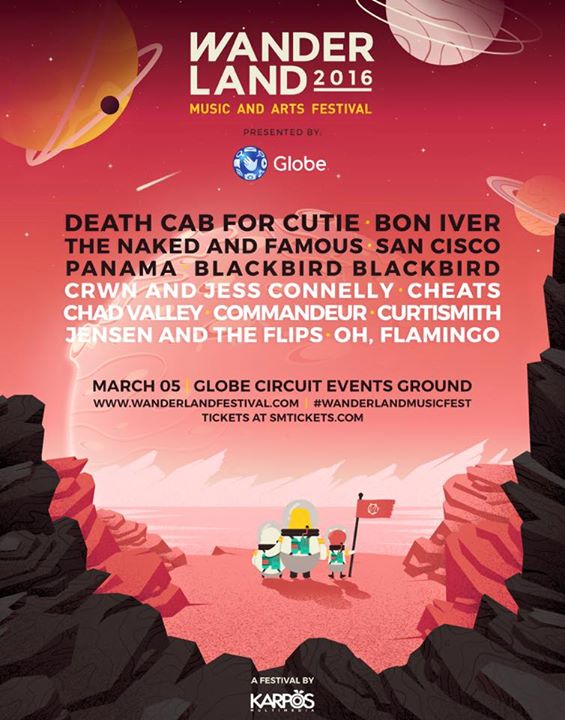 Wanderland returns to Manila this year with a stellar line-up. Catch Deathcab for Cutie as they make their return to the Philippines. Other great acts include Bon Iver, The Naked and Famous, and Panama. Take off and get the tickets here.
Madonna Live in Manila
(February 24 and 25 at Mall of Asia Arena)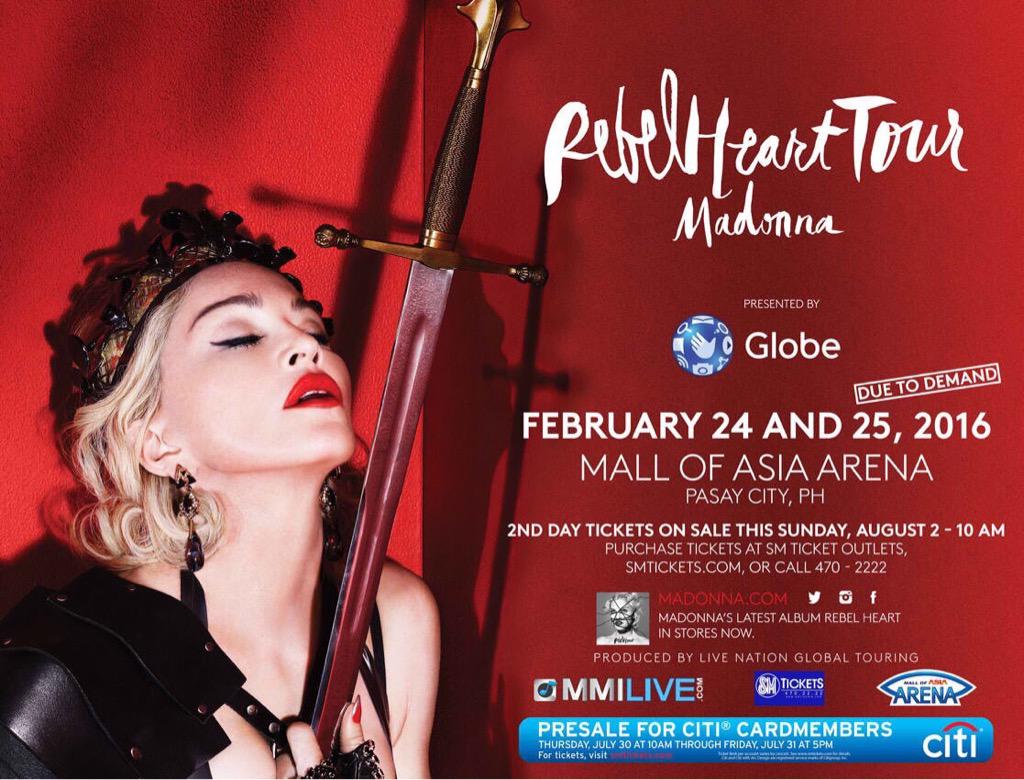 The Queen of Pop herself, Madonna, graces the Philippines' shores when she arrives for her two day concert this February 24. This is going to be historic because it will be her first ever performance in the Philippines. Even if she's over 50, one can't pass up on this opportunity of a lifetime to see one of the greatest performers to ever live–LIVE. Be part of history by getting tickets here.
Pulp Summer Slam XVI
(TBD)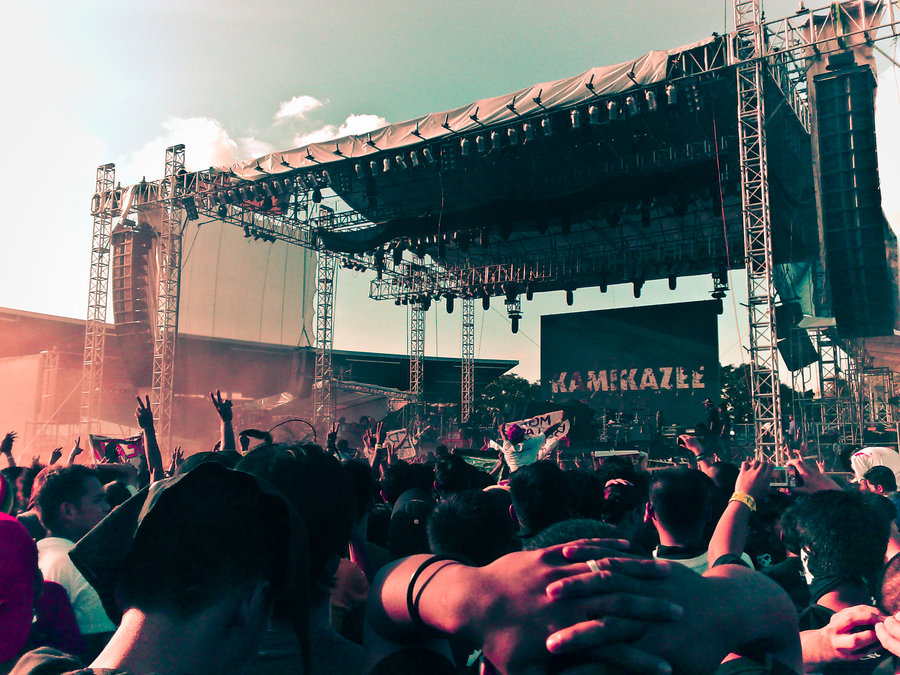 Metalheads will unite again as this year's Summer Slam promises to be its best one yet. There has been no official announcement yet but Pulp has already mentioned that their headliner has been booked. Hmm. Children of Bodom? Lamb of God? Slayer? Metallica? We don't know, but one can only hope for the best. Oh please, metal gods, grant us a great Slam!
What shows and concerts are you saving up for this year? Sound off in the comments below!