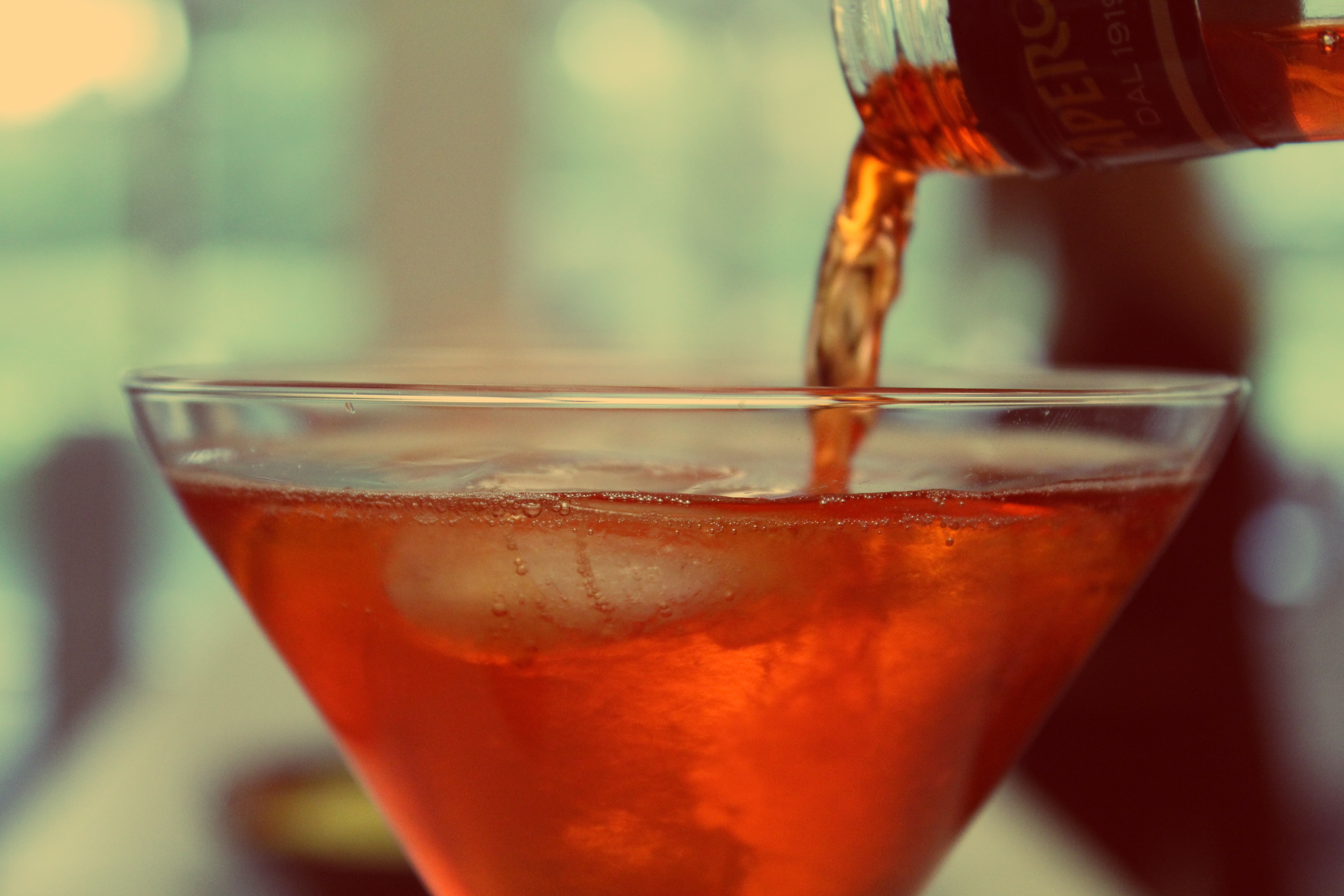 Sexy Tapas Bars
for a V-Day Girls Night Out

The fact that single and sangria share the same first letter may be a coincidence, but we'd like to think that this is more of fate's beautiful doing. Who needs the one when you can have more than one—more like ten glasses of intoxicating sangria and unlimited servings of delicious tapas? Who needs a romantic date with a bae when you can have an ultra-fun GNO with tons of potential baes around?
Get dolled up, put your hottest dress on, and gather your (fellow single) girlfriends for a sexy evening at these tapas bars!
8. Donosti Pintxos y Tapas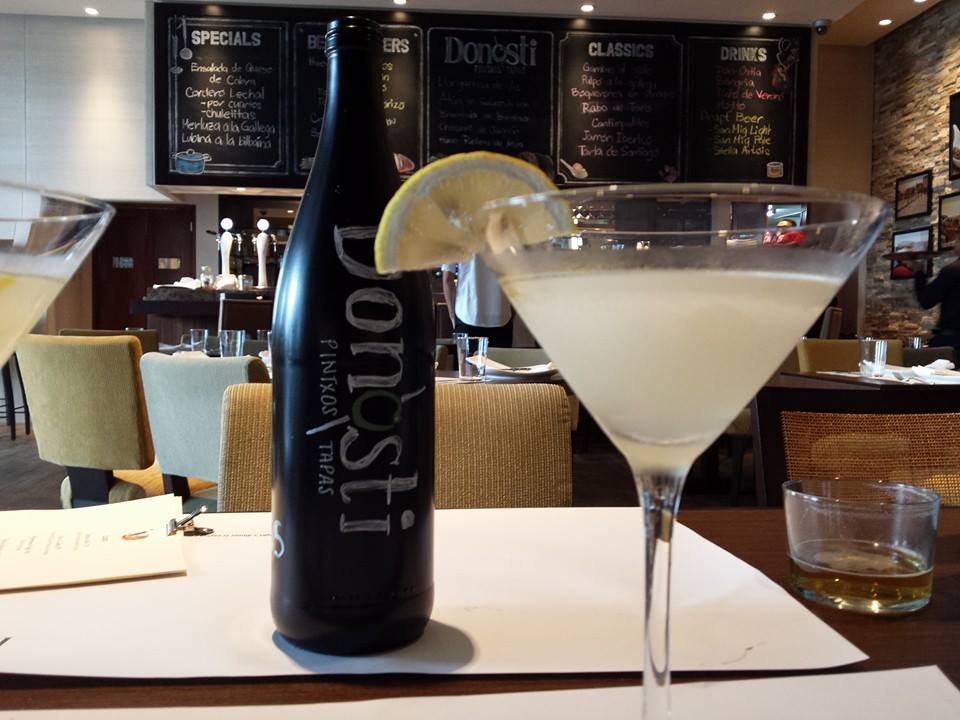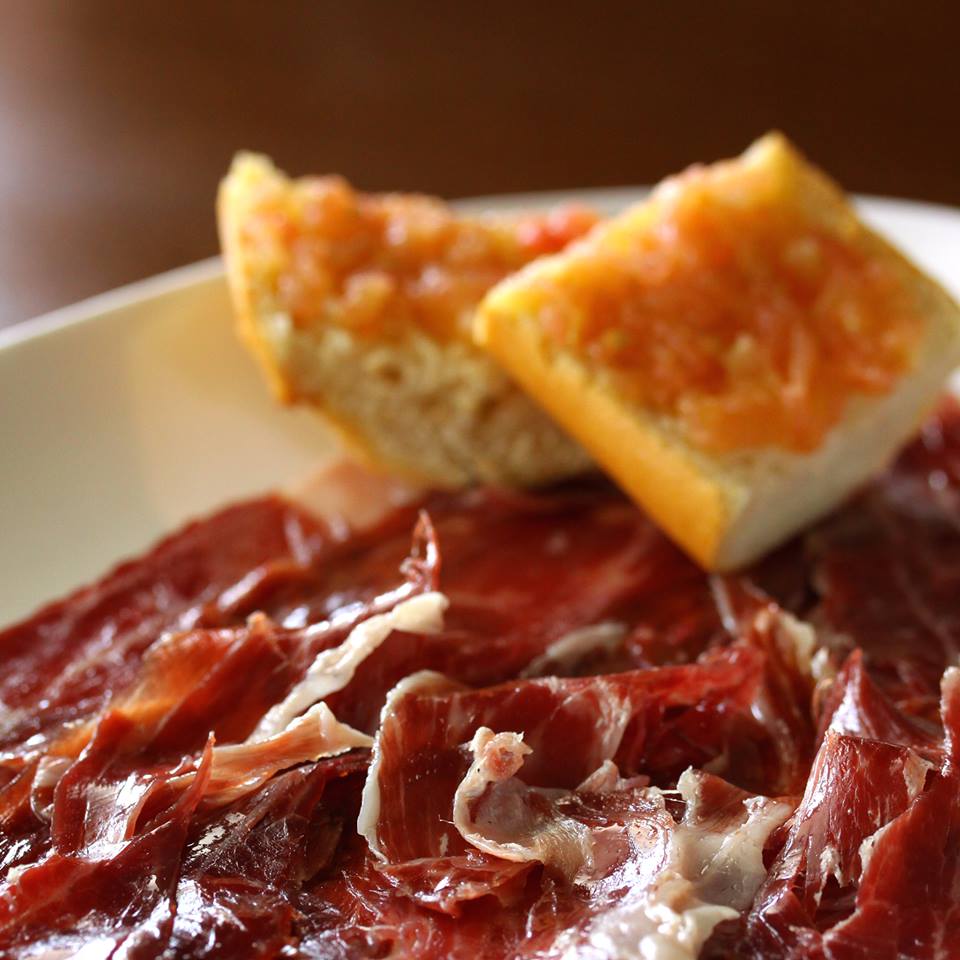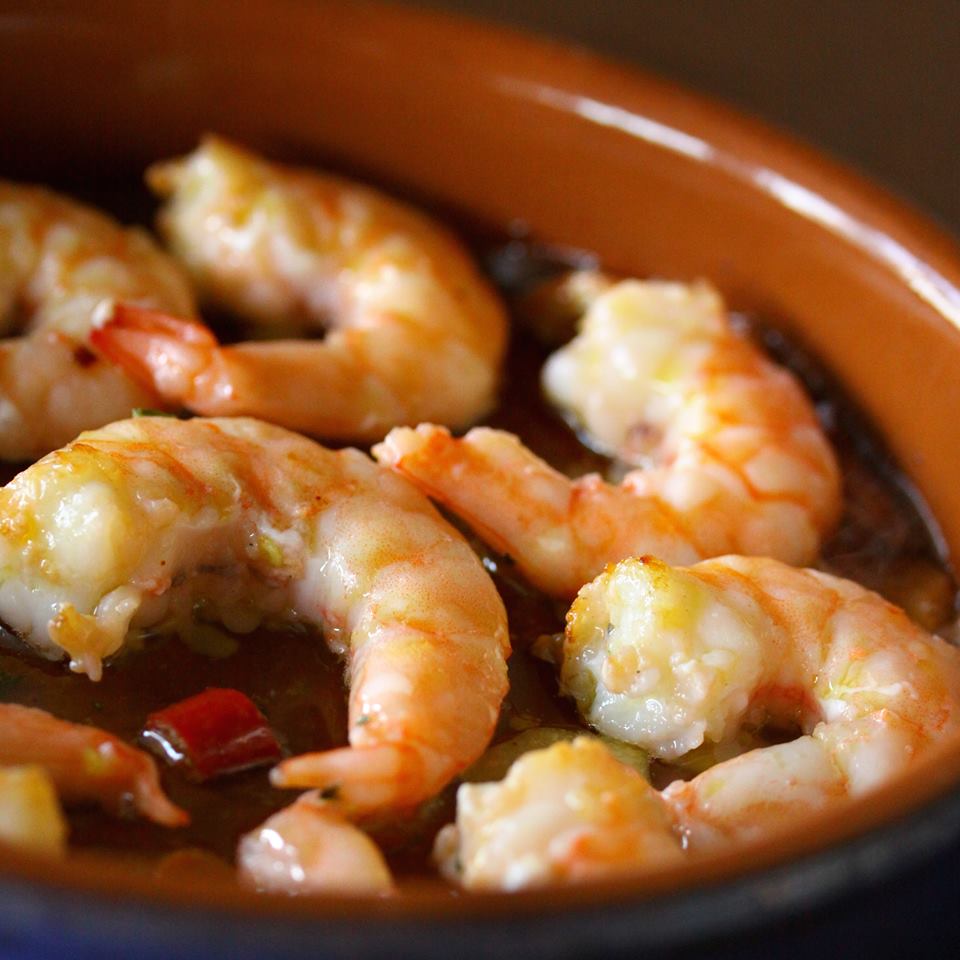 GF Nac Building, 32nd Street, Bonifacio Global City, Taguig City
(02) 8560206, 09178492205 | Facebook | Website
Open Monday to Saturday from 11am to 11pm
Budget for two – PHP 2,000
Get a taste of authentic Basque cuisine from renowned culinary destination, San Sebastian, without the need of airfare. With Donosti's premium ingredients and luxurious ambiance, this is definitely the place to treat yourselves for being heartbroken or feeling independent. Make sure you sample Donosti's mouthwatering selection of pintxos, fresh from the kitchen and straight to your table.
Just some must-tries are signature cocktail Donostia, Butifarra on Pan con Tomate and Chorizo Croquetas. Donosti's Los Embutidos (cold cuts) are fantastic as well; they're served with toasted bread, fresh tomatoes and extra virgin olive oil emulsion.
7. Calderon Cocina Tapas y Bebidas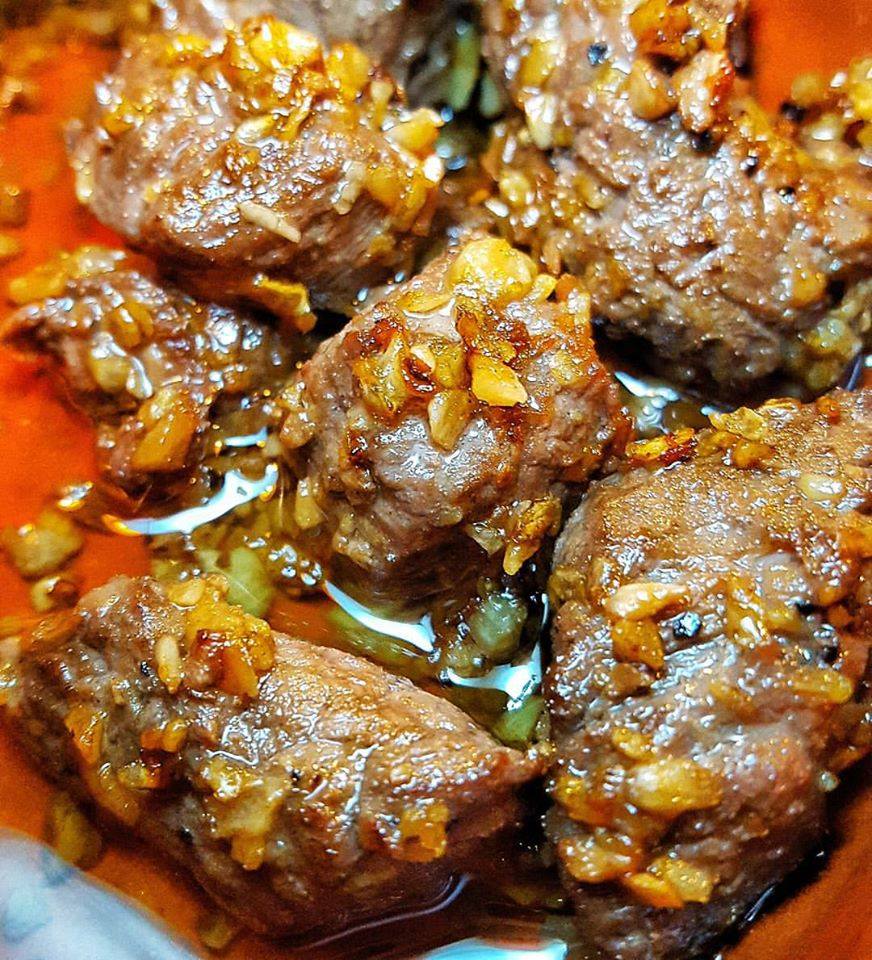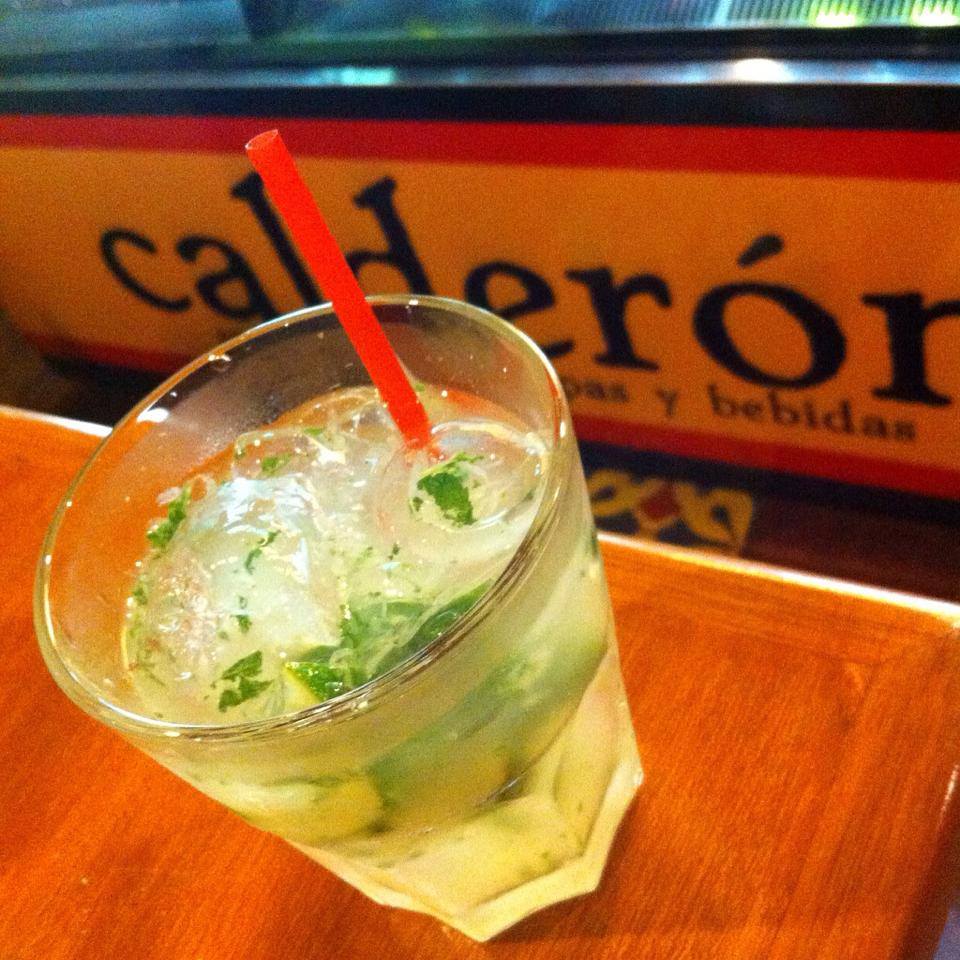 403 F. Calderon St., Little Baguio, San Juan City | (02) 2382264, 09267279465
12 East Capitol Drive, Kapitolyo, Pasig City | (02) 5334107
GF Classica Condominium, 112 H.V. Dela Costa St., Salcedo Village, Makati | (02) 8941606, 09055204250
Facebook | Website
Open everyday from 11am to 11pm
Budget for two – PHP 1,300
The creative hands behind crowd-favorite Salcedo market stall, Sabor de Espana, finally expanded into a full-blown restaurant concept. Calderon is an authentic and homey Spanish restaurant slash tapas bar that's perfect for a more laidback, kwentuhan-kind of GNO. The Pan Con Tomate is always a safe choice, paired with Calderon's cold cuts platter—Bandeja de Jamon, Chorizo Y Quezo.
Wash your grub down with Calderon's signature sangria for something sweet, fruity and packs just the right punch. For something more filling, don't miss out on trying their mouthwatering Pollo Iberico. Imagine Iberian Chicken slowly baked in the oven for three hours, simmered with lots of spices and garlic.
6. Vyne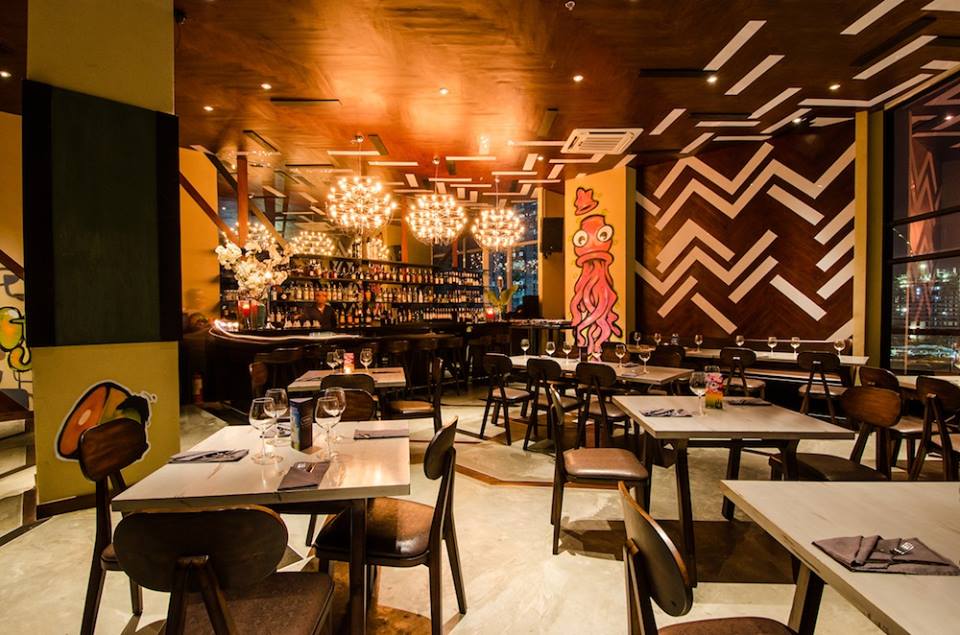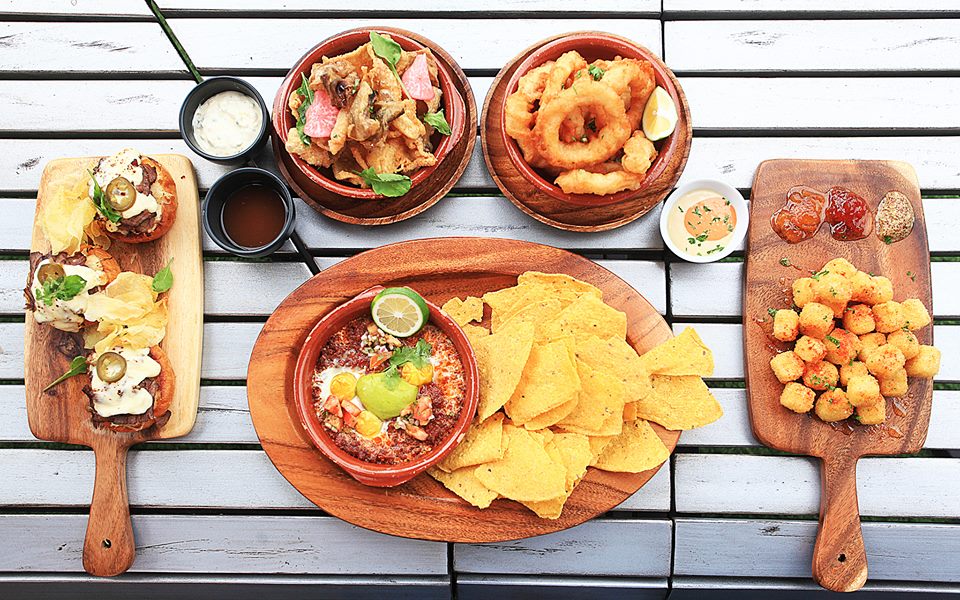 8F W Global Center, 9th Avenue Corner 30th Street, Bonifacio Global City, Taguig City
(02) 8089430, 09175530197 | Facebook
Open Monday to Saturday from 5pm to 2am
Budget for two – PHP 1,800
Modern, artsy and experimental—Vyne's a hotspot that would definitely please most millennials. You'll be welcomed with colorful murals, inspired plates and a wide liquor selection. If you're looking for a full meal before a night of drinking, Vyne's scrumptious dishes will do the trick.
If you're only looking for tapas to go with your liquid courage (or amnesia), then Vyne's got that covered as well. Look forward to exciting tapas like the Pork Chasu Bun, Wellington Burger Sliders, Thai Scallops and Singaporean Chili Crab Bun.
5. Bar Pintxos Tapas y Mas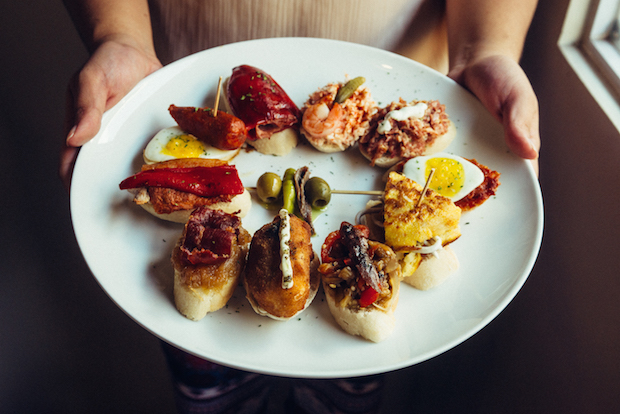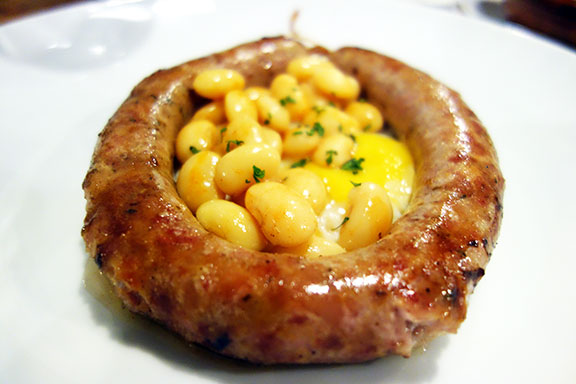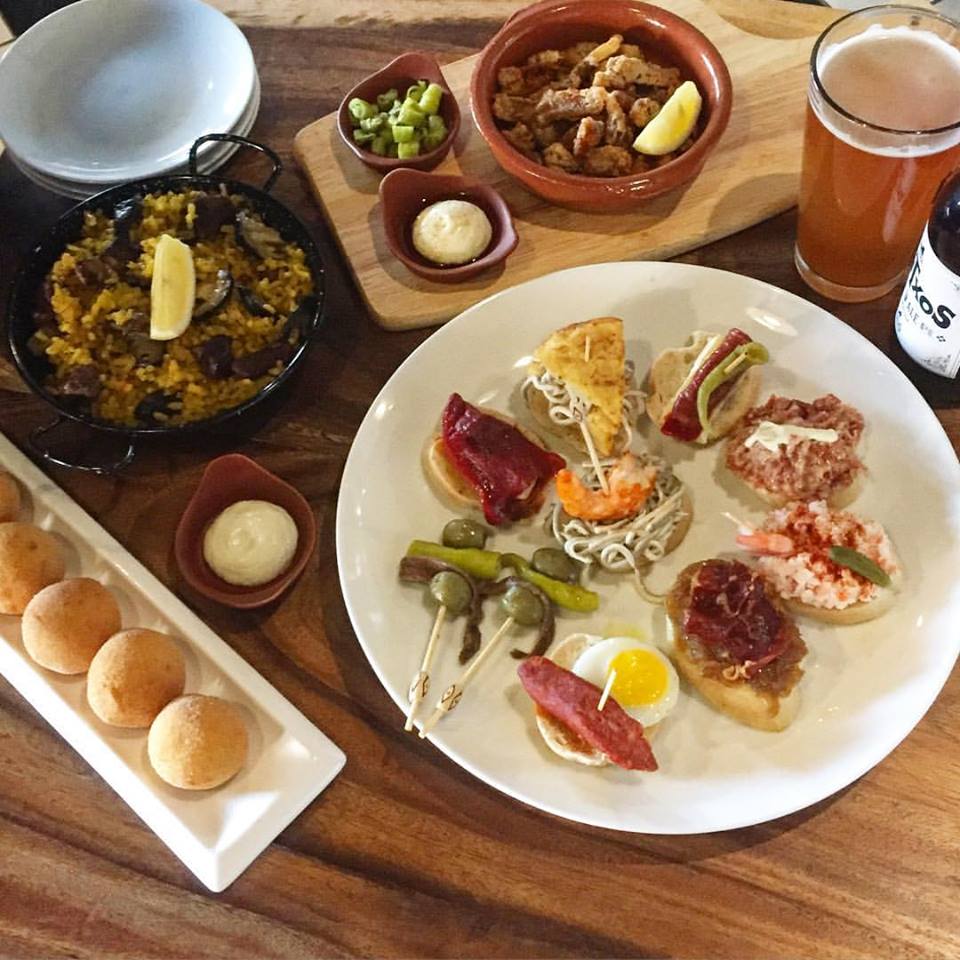 Don Gesu Building, Don Jesus Boulevard, Muntinlupa City
(02) 8310065, barpintxos2015@gmail.com | Facebook
Open to Tuesday to Saturday from 11am to 12am, every Sunday from 11am to 10pm
Budget for two –PHP 1,200
Avoid the inevitable V-Day traffic go to the northern metro or deep down south (aka Tagaytay), and enjoy the welcoming ambiance of this neighborhood tapas and pintxos bar instead. Bar Pintxos Tapas y Mas is a bit of a challenge to find, but that's definitely part of its obscure charm. They obviously specialize in pintxos, Basque bite-size bread with toppings, as well as tapas or Spanish small plates.
For pintxos, try the Gulas, Salmon-Truffle Honey-Caviar and Piquillo Brie Jamon. As for tapas, go for the Butifarra, single-serving Paella of the day and Lengua. Don't forget to ask the knowledgeable waiters about their specials and new dishes, so you can try the place's constant surge of fresh concepts. Of course, complete your GNO by ordering (lots of) sangria.
4. Black Olive Cerveceria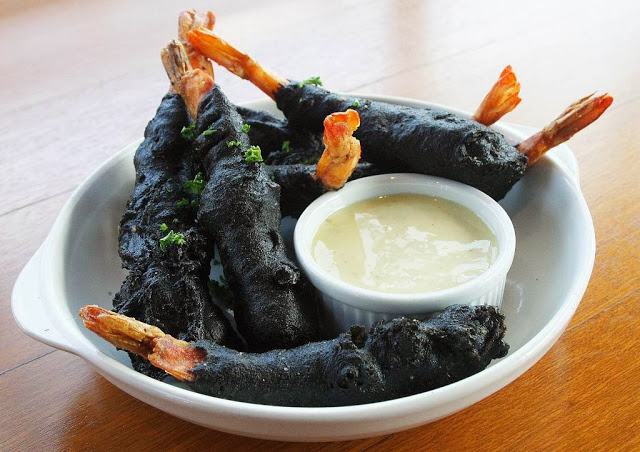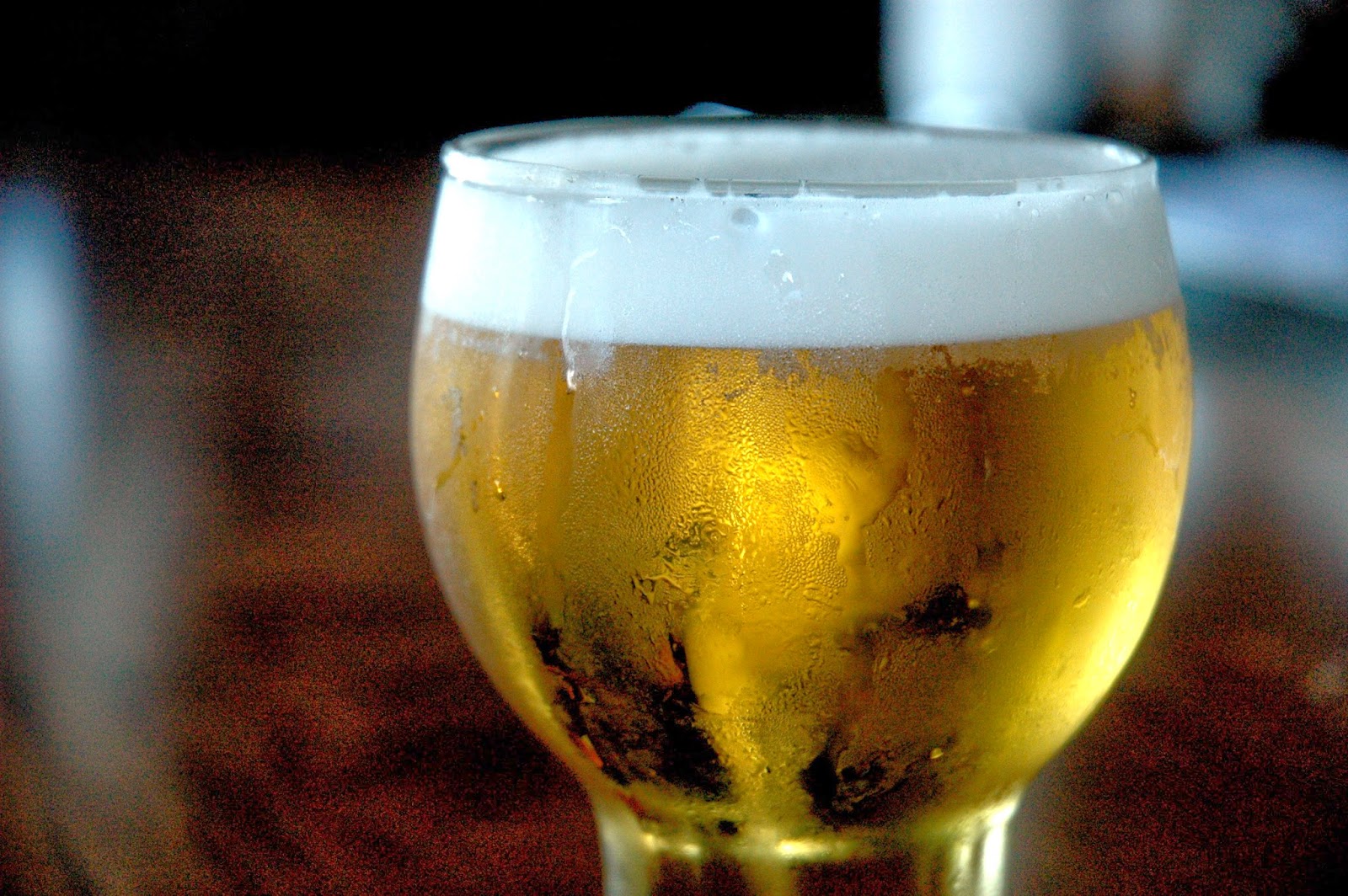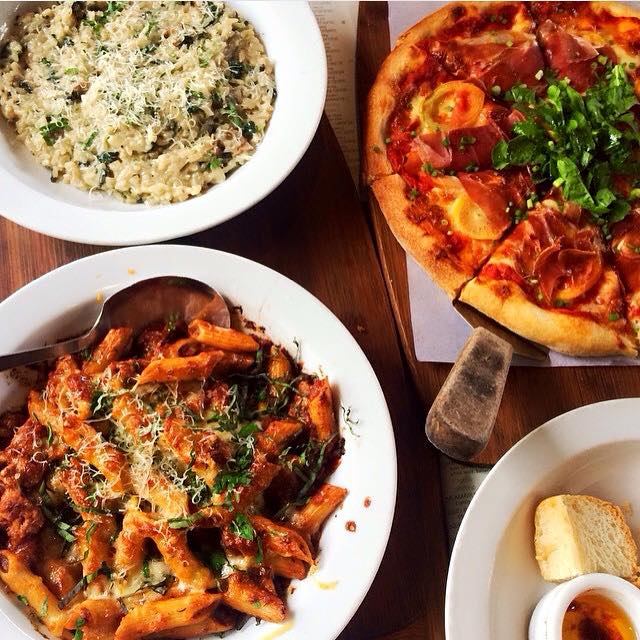 Capitol Commons, Meralco Avenue Corner Shaw Boulevard, Oranbo, Pasig City
(02) 6332071, 09175073512 | Facebook
Open Monday to Thursday from 11am to 3am, every Friday and Saturday from 11am to 5am, every Sunday from 11am to 1am
Budget for two – PHP 1,000
How does an affordable wine night accompanied by delicious tapas sound? Take advantage of Black Olive's buy one take one promo, featuring their best-selling red and white wines. More of a beer kinda-girl? You'll love their extensive selection of beers on tap.
Black Olive offers tons of innovative cold and hot tapas for your enjoyment. There's the vegetarian option of Involtini, composed of green eggplant, feta cheese, roast tomato and black olive. Other stand-out dishes are the Burrata with Prosciutto, Walnuts and Marinated Olives and the Squid Ink Battered Prawns with Jalapeno-Honey Aioli.
3. Las Flores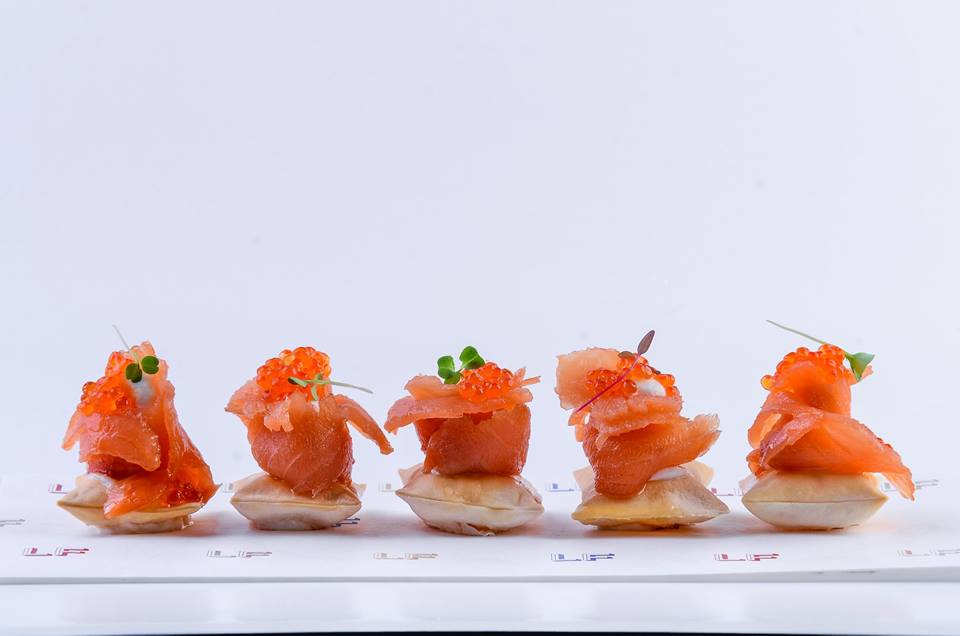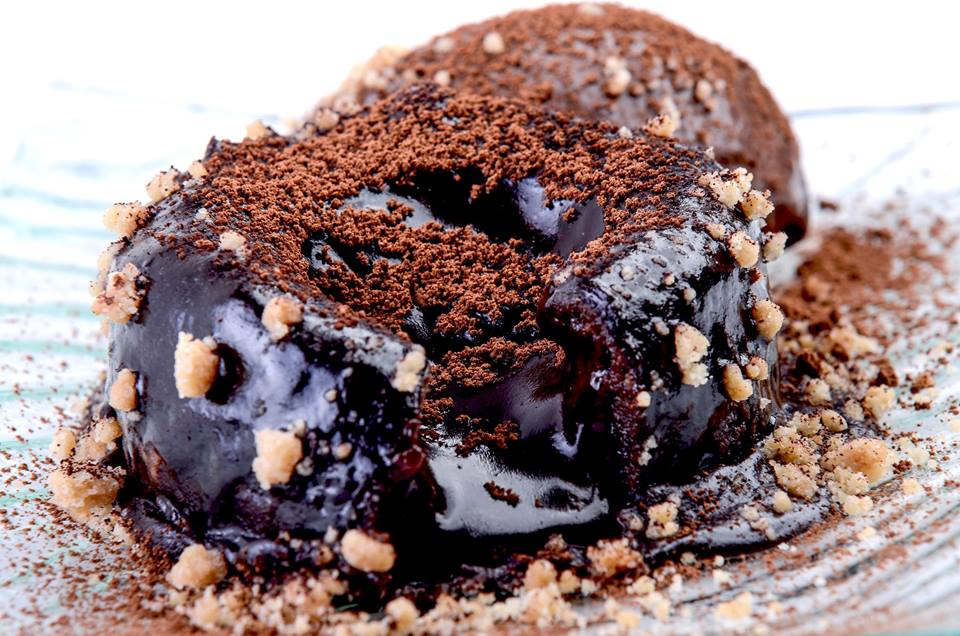 GF 1 Mckinley Place, 25th Street, Bonifacio Global City, Taguig City
(02) 5522815, 09166193365 | Facebook
Opend Monday to Thursday and every Sunday from 11am to 1am, every Friday and Saturday from 11am to 2am
Budget for two – PHP 2000
Dubbed by Trip Advisor as one of Manila's best Spanish restaurants in 2014, Las Flores is definitely the epitome of oldie-but-a-goodie. This modern restaurant and tapas bar continues to delight with superb classics and to reinvent with innovative dishes. You can expect scrumptious European food to be complemented with cozy interiors and fantastic service.
Don't miss out on trying Las Flores' signature frias composed of marinated salmon, salmon caviar, ricotta cheese and truffle oil vinaigrette on top of crisp bread. Of course, that's just a peek at the wide selection of exciting tapas at Las Flores. For something safer, enjoy their foolproof Gambas al Ajillo. Valentine's Day definitely calls for a decadent dessert as well, which the Chocolatisimo is perfect for.
2. A'Toda Madre Tequila Bar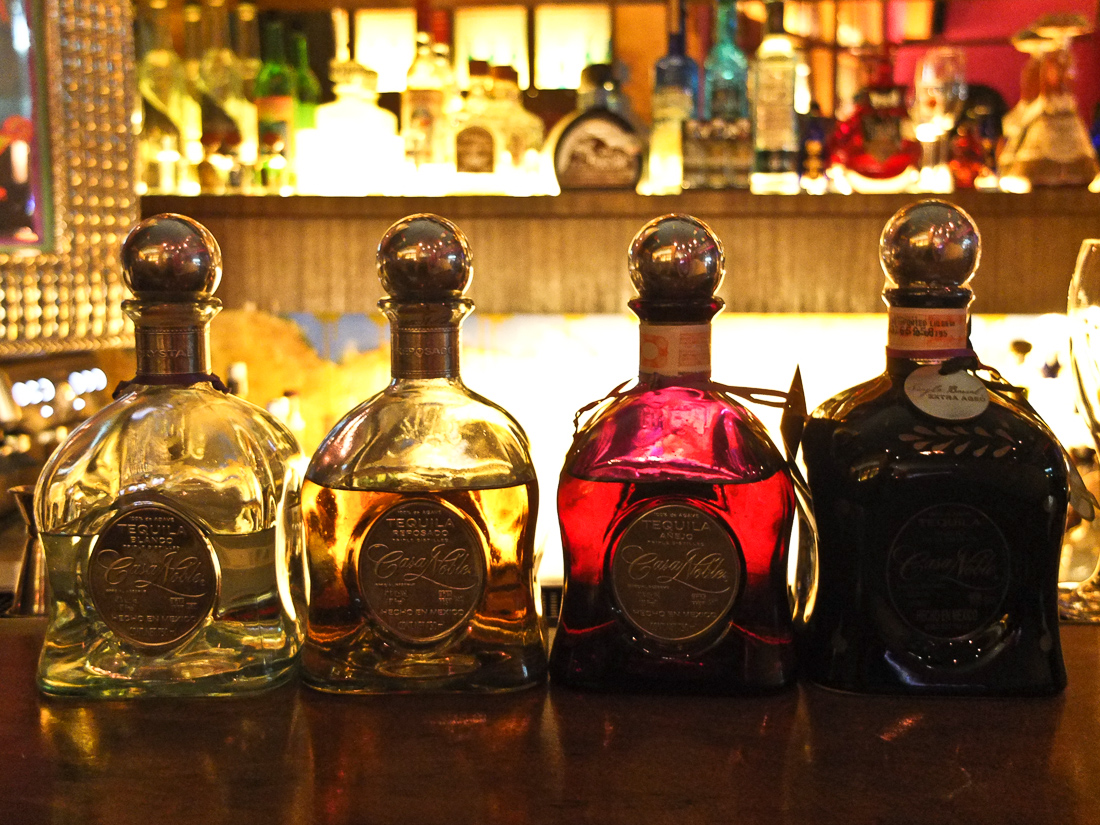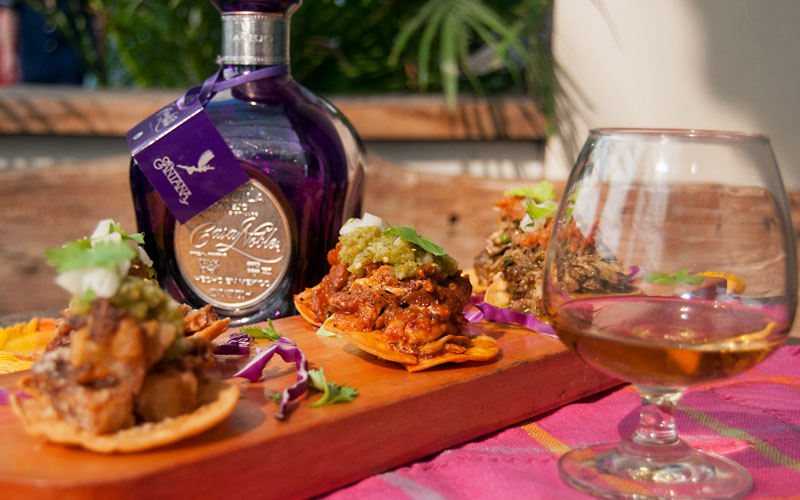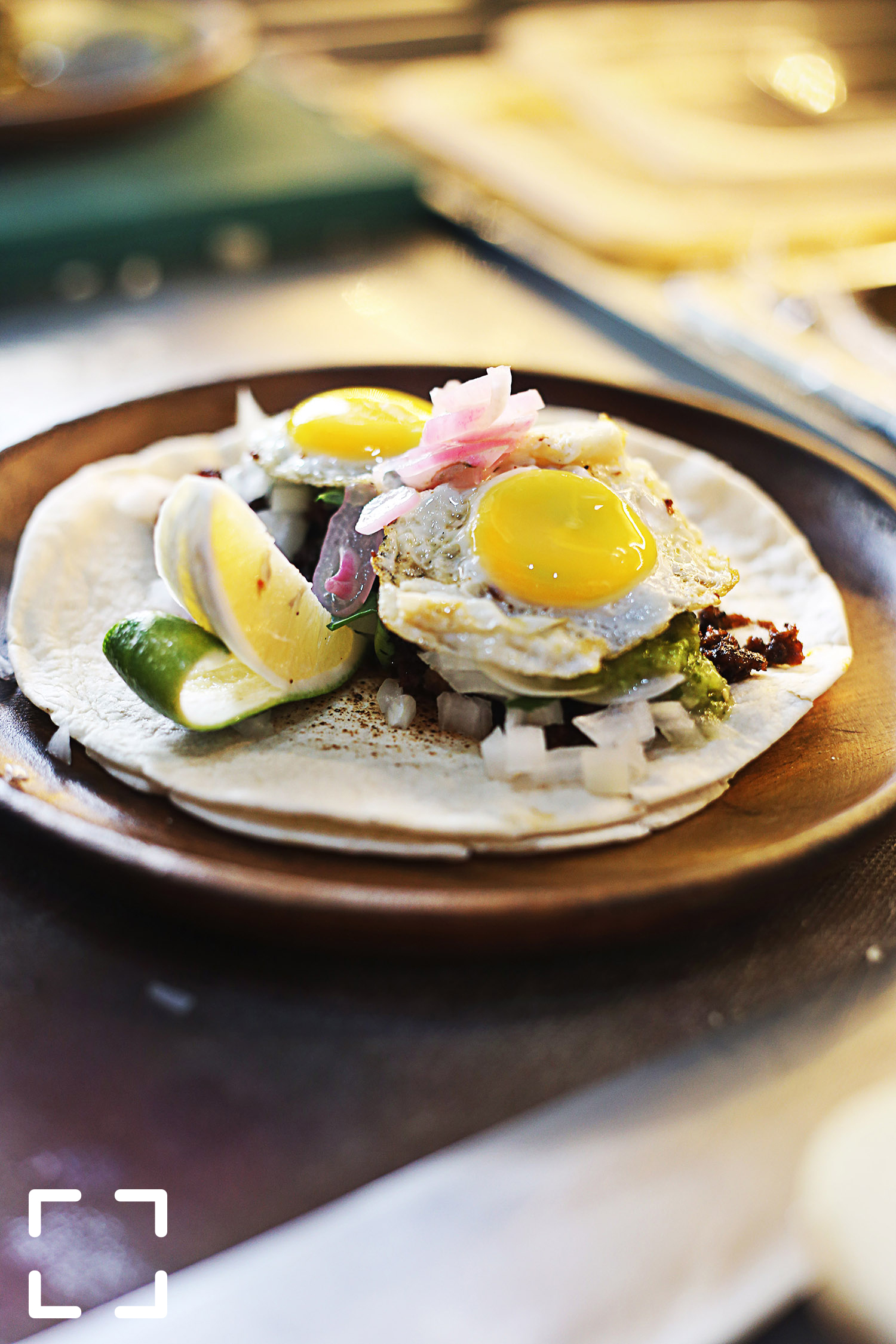 GF Sunnette Tower, Durban Street Corner Makati Avenue, Poblacion, Makati City
(02) 2469069 ext:915 | Facebook
Open everyday from 5pm to 2am
Budget for two – PHP 1,000
If there's one thing that just might be better than sangria, that's gotta be margarita. If you agree, then A'Toda Madre is absolutely a must-visit for you. With over 105 kinds of tequila, this quaint and eclectic tequila bar houses the most variants in the country. Say goodbye to painful hangovers and unenjoyable shots because at A'Toda Madre, you can have an authentic tequila experience using only 100% blue agave.
Their awesome servers will give you a quick and interesting lesson on high-quality tequila. Absorb the fun facts as the bits of information will make you enjoy your shots and margaritas even more. A'Toda Madre also serves awesome Cali-Mex street food like tacos, burritos, arroz and more.
1. Vask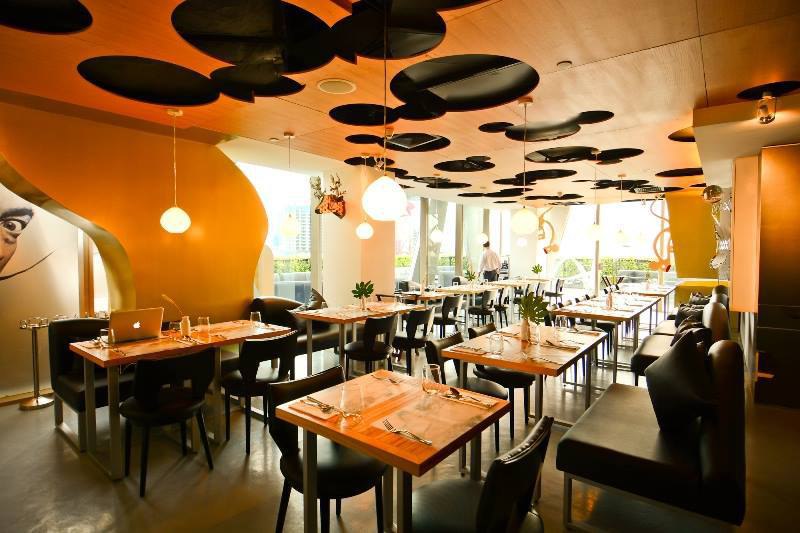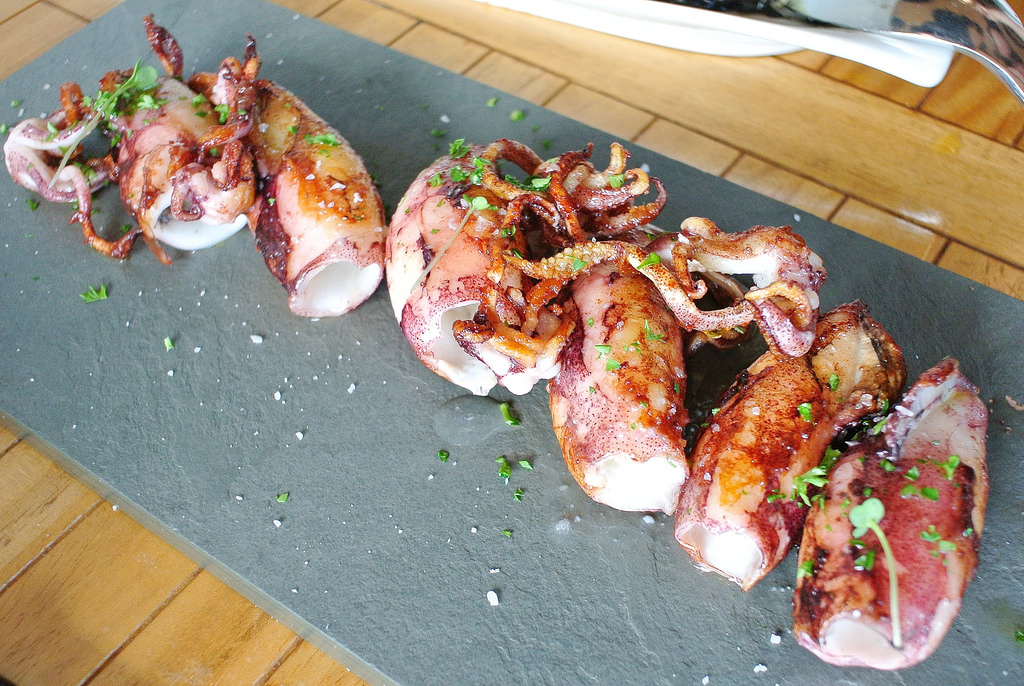 5F Clipp Center, 11th Avenue Corner 39th Street, Bonifacio Global City, Taguig City
(02) 2176563, 09178065292 | Facebook | Website
Open everyday from 11am to 2am
Budget for two – PHP 2,600
Take your palates on a gastronomical adventure through Vask's spectacular food. Expect premium ingredients that are either simply prepared to let freshness fine or transformed through superb technique into extraordinary dishes. The modern interiors set the tone perfectly for what you're about to eat—unexpected, exciting and definitely delicious.
Ordering a la carte might be a bit challenging as all the items on Vask's menu seem to be winner, so consider treating yourselves to their Tapas Tasting Menu. Go on; you totally deserve it and you absolutely won't regret it.
Any other tapas bar perfect for a V-Day GNO? Sound off with your picks below!