The National Football League's (NFL) Superbowl is a highly anticipated event every year, and it's often not because of the championship game itself; the Superbowl is where geeks and pop culture aficionados get their fix of the funniest commercials and trailers of over hyped and highly-anticipated  tentpole movies of the year.
Here is a roundup of everything we expected, and some we were surprised with, on this year's Superbowl:
SNL's Annual Superbowl Commercial
Saturday Night Live (SNL) always had a tradition of airing a fake Totino commercial starring Vanessa Bayer. If you need a backgrounder, you can go here.
But the reason why this year's spoof was exceptional was because of Kirsten Stewart. After recently revealing that she's gay, this year's spoof has taken on an interesting slant.
.
The fake commercial was also timely and apt, as some macho lawmakers in the US apparently feel that their wives should be serving them breakfast in bed every Sunday morning.
We've come a long way, baby.
Stranger Things Season 2 Teaser
.
They're back! One of the surprise hits of 2016 teases its season 2 premier, and it's glorious.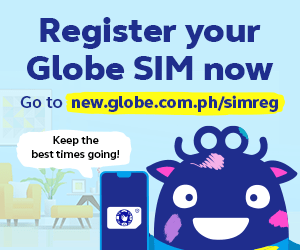 Hamilton's original Schuyler Sisters sing "America the Beautiful" during the pregame
.
Any other time, this performance would be par for the course. Although Jasmine Cephas Jones, Renee Elise Goldsberry and Philippa Soo brought down the house with this amazing rendition of "America, the Beautiful", one can't help but feel the political undertone of this performance.
Budweiser highlights that it was founded by immigrants
.
Continuing the politically charged theme in commercials, Budweiser highlighted on their Superbowl ad this year that its founders were immigrants. This prompted Trump supporters to threaten a boycott, thinking the ad was an attack on the President Trump's policies.
Apparently, they feel that this Bud's not for everyone.
Snickers Live Commercial
.
Snickers shot and aired a live commercial during the Superbowl. Everything went wrong here, and they were intentional and part of the message Snickers wanted to deliver to the audience.
The Trailers
.
.
.
.
.
.
.
We did a roundup of some up and coming blockbusters here on 8List. And here are some of the best clips from the Superbowl, and there were quite a few surprises. 2017, you rock already.
Lady Gaga
.
Lady Gaga killed the halftime performance; so much so that people were doubting whether she was actually singing live. But she was huffing and puffing, and we would not doubt Lady Gaga's ability to sing while performing insane stunts. We expected no less, and Lady Gaga delivered.
Amazing comeback of the New England Patriots
.
Yes, it's arguable that previous Superbowl matches were underwhelming compared to the ads and teasers and halftime shows, but this year was one for the books. New England Patriots were down 25 points in the fourth quarter against the Atlanta Falcons, until Tom Brady led his team to force overtime and win his fifth trophy.
Regardless of what your opinion is of Brady's politics or personal life, a great comeback is the ultimate triumph in any sports.
What were the highlights of this year's Superbowl for you? Share them with us below!