To paraphrase Snow Patrol: these three words are said too much but not enough. Maybe, it's the way 'love' has been used too frequently that it somehow lost its meaning.
Come to think of it, the best way to say "I love you" is being able to say it without using the word itself. These three words can be said to anyone – from best friends to pizza – but it's nothing compared to a composer who hasn't written a song for years saying, "I wrote this for you." From your shared experiences, dynamic personalities, or deep connection, there would be a sweeter way of expressing your feelings than the mainstream four-letter word.
And these 8 movie lines have shown us just that.
 "Okay"
The Fault In Our Stars (2014)
Those who weren't able to relate to the giddiness between Hazel Grace and Augustus' late night phone call maybe haven't felt the sweet nonsense of just repeating words while saying goodbye. Who knew a single word such as 'okay' can be one of the most romantic lines? For a couple with their own world, this word meant more than expressing love. This was them building a foundation only they can stand on.
.
"I luff you, two F's"
Annie Hall (1977)
Arguably the best Woody Allen film, Annie Hall anatomized a faltering relationship amidst the background of a maturing society. One of the best scenes in the film is when the lead Alvy Singer answered Annie Hall when she had asked if he loves her.
It may have been just a string of nonsense words but knowing him as a complicated and unstable writer made the lines actively plucking the heartstrings of the audience.
.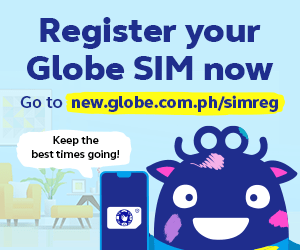 "Here's looking at you, kid"
Casablanca (1942)
This proves that timing, character, and writing can make a classic movie. The line, improvised by lead actor Humphrey Bogart, was said twice. First, as an affectionate declaration of feelings from Rick, saying that he's got his eye on Ilsa. Second, in the final scenes of the film, Rick bade his goodbye to Ilsa before joining the war. He poignantly ended this with the same line, only this time, he was looking at her for the last time.
.
 "It's a self-preservation…thing"
Love Actually (2003)
There are so many heartwarming lines in this film but this one is particularly underappreciated. Mark was hopelessly in love with Juliet, his best friend Peter's fiancée. So, he had pretended to dislike her to the point that Peter asked him to be nice to her. And on the wedding day, as if being the best man was not complicated enough, Mark was also assigned as the official videographer.
Sometime after, Juliet visited Mark at his house to finally have a look at the wedding video he kept on postponing. He had Juliet believe that he didn't like her so she asked him to give her a chance and be friends. Then, when she saw that the wedding video was entirely just her, it finally all made sense. Mark made a petty excuse of an imaginary lunch to avoid the conversation, but not without summing up his feelings and all his past actions towards her in this simple line of admission.
.
 "I think I'd miss you even if we'd never met"
The Wedding Date (2005)
Kat hired Nick to be her pretend date for her sister's wedding. But upon getting to know more about each other, the line between pretending and feeling blurred more than ever. At this turning point of their relationship, Kat asked Nick details about his personal life, to which he replied a certain allergy, his college major and this particular line.
Not only for the innate beauty of its antithesis but this line is so on point for a number of reasons: (1) Suited for the couple who had just met days ago, this line was just right – not too fast and not too slow – saying he was attracted to the idea of her and not necessarily her; (2) Kat hired Nick because she had wanted to make her former fiancé (who's the best man at the wedding) jealous as a revenge for leaving her out of the blue. This line pacified her insecurities from that breakup; and (3) Nick, as an escort, knew how to make the money paid to him worth it.
.
"I wish I knew how to quit you"
Brokeback Mountain (2005)
Nothing makes love stronger than stating it with antonyms – that feeling that you lost control of your emotions you just wish you can stop it. That's what Jack felt for Ennis. So, when Ennis had relayed to him that they have to postpone their next trip together to November instead of August, Jack rambled a monologue that expressed his frustration of having to hide that uncontrollable feeling, ending with this bittersweet line every person who loves too much will relate to.
.
"If you're a bird, I'm a bird"
The Notebook (2004)
Again, some of the most romantic lines in life could sound gibberish to others but could mean the world to those involved. Noah and Allie's budding relationship started with summer love. At the beach, Allie mulled over the idea that she could be a bird and playfully made Noah agree. Not only did he concur, but he said it in a way that she would know how great his feelings are for her as well; he's willing to do anything to be with her.
.
 "Always"
Harry Potter and the Deathly Hallows – Part 2 (2011)
But it is a surprise that one of the best I love you's on film is from a fantasy film. Severus Snape is one of the best characters with the richest backstory. When he had released his patronus to help Harry find the Gryffindor sword, Dumbledore saw that it was a doe – the same patronus that Lily, Harry's mother, had. This only showed that Severus has loved her ever since and did not stop loving her even years after she died.
Knowing what would the answer be, Dumbledore still asked him if he had loved Lily after all this time. Severus had this as his heartrending reply; however, more than an answer to the question, this line felt more of a final message of love to her.
.
What other lines can you think of? Share them with us below!