Only half a year has gone by, and the world has seen its fair share of weird weather. Let's start July with the 8 strangest phenomena, from drought in Alaska to freezing boiling water in Chicago.
Five-feet hail in sunny Mexico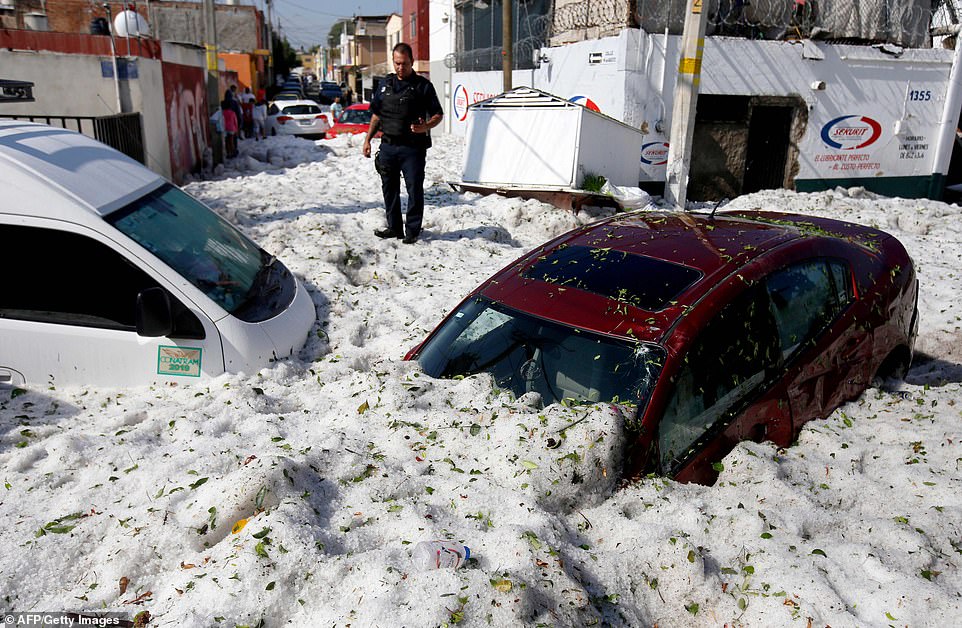 Hail piled up to nearly five-feet high in Guadalajara, leaving several cars and trucks stranded in the streets. For unfortunate citizens, hail was pushed into their homes, making it difficult to go about the day. Eventually, the hail turned into rivers of slush and saw people needing to be rescued.
Heat emergency in France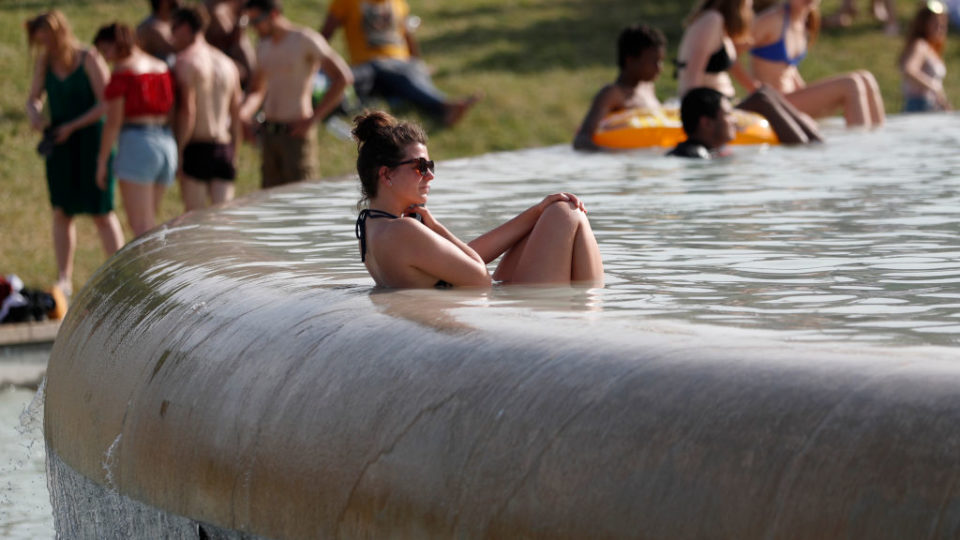 France saw its record-high temperature on June 28, with mercury reaching 45.9 degrees Celsius (114.6 F), which was 1.8 degrees higher than the 2003 heat wave that tragically left 14,000 people dead. In response, Paris officials quickly responded by activating its heat emergency plan by opening cooling rooms and installing mist showers in the streets.
Snow tornado in America
Twister in Tinian NM
With snow 😱

🌪️

Oh my

Posted by Antonio Chiquito on Sunday, February 17, 2019
In McKinley County, the only other recorded tornado in history was a snow twister. To make things more weird, it was a new kind of landspout tornado, wherein the the twister just looks like a ropey funnel from the sky. It was appropriately dubbed a 'snowspout' by the American National Weather Service.
Sweltering in the Arctic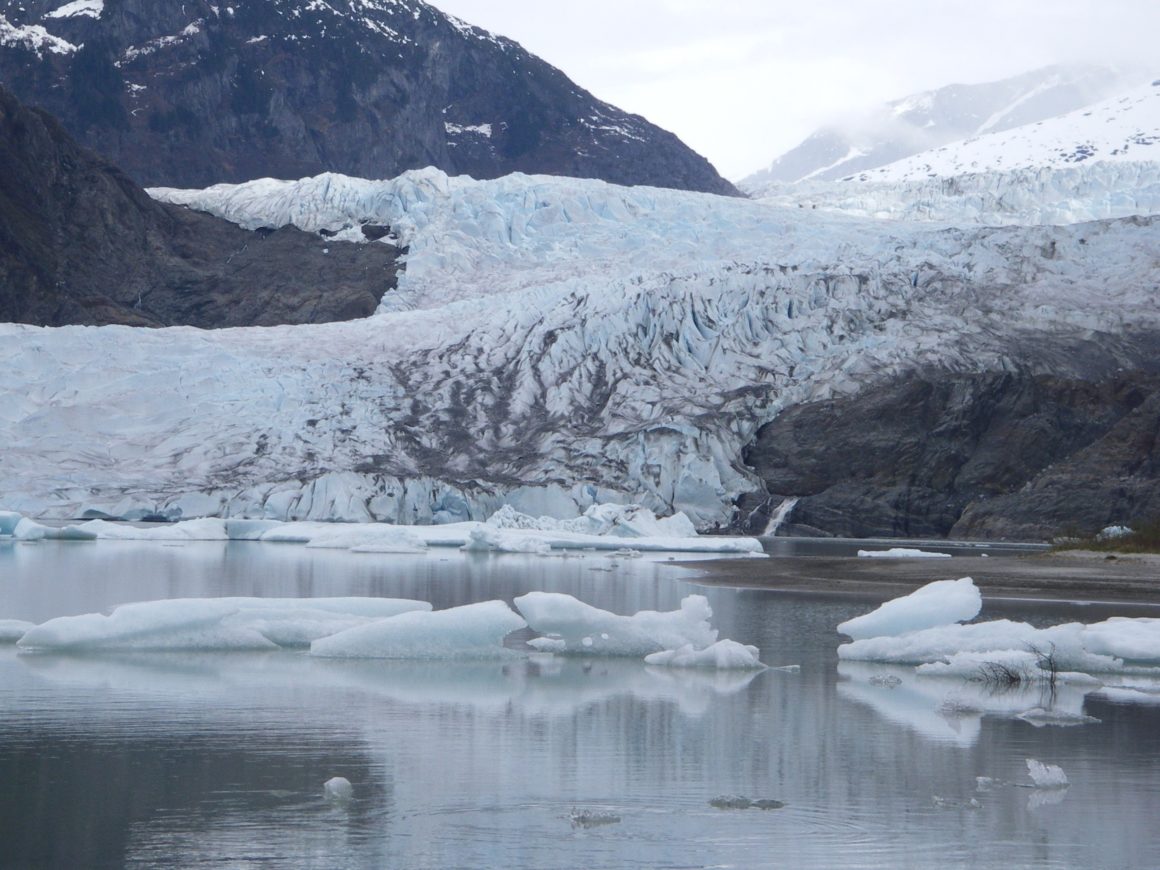 Melting ice caps and sea ice come near a record low in May, pushing temperatures to rise to 29 degrees Celsius (84 F), more than 10 degrees higher than the average summer temperature. A miniature greenhouse effect is also to blame as carbon dioxide escapes the melting ice sheets.
Extreme drought in Alaska
Extreme #drought in a rainforest? SSE AK has extreme drought (D3) indicating limited moisture rarely recorded (3rd – 5th percentile). Local observations shared at #SEAKDrought Workshop helped @DroughtCenter to understand regional impacts. @NWSJuneau @AlaskaWx @AK_CoastRainCtr pic.twitter.com/c2hTJFDRAo

— Holly R. Prendeville, Ph.D. (@HRPrendeville) May 23, 2019
In the wettest region of the coldest state in America, its citizens are experiencing the most extreme drought ever recorded. Instead of concern about the effects of the drought on agriculture, communities in Alaska are having severe issues with power and water supply, since the region relies heavily on hydroelectric power.
Boiling water freezes in Chicago
Boiling water freezes before it hits the ground. -22/-49 windchill in Chicago. #Chicago #Jaden #chiberia pic.twitter.com/UPYVjloGBk

— clay carroll (@Clay_Carroll) January 30, 2019
On the other end of the weird weather spectrum from Alaska, Chicago sees boiling water freeze instantly. Thanks to the polar vortex (a spinning pool of cold air) has been causing temperatures to drop to -30 degrees Celsius (-22 F).
First tropical storm in decades ravages Thailand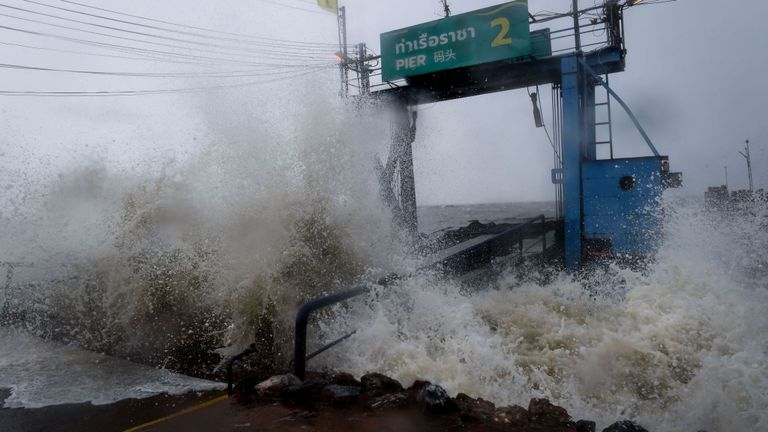 Southern Thailand started the year with a devastating start. The Gulf of Thailand was a vision of trees knocked down and thousands stranded on islands with the first tropical storm in decades. Needless to say, citizens and officials were not prepared for the worst storm in 30 years.
Drought, snow, and monsoon in the same week for India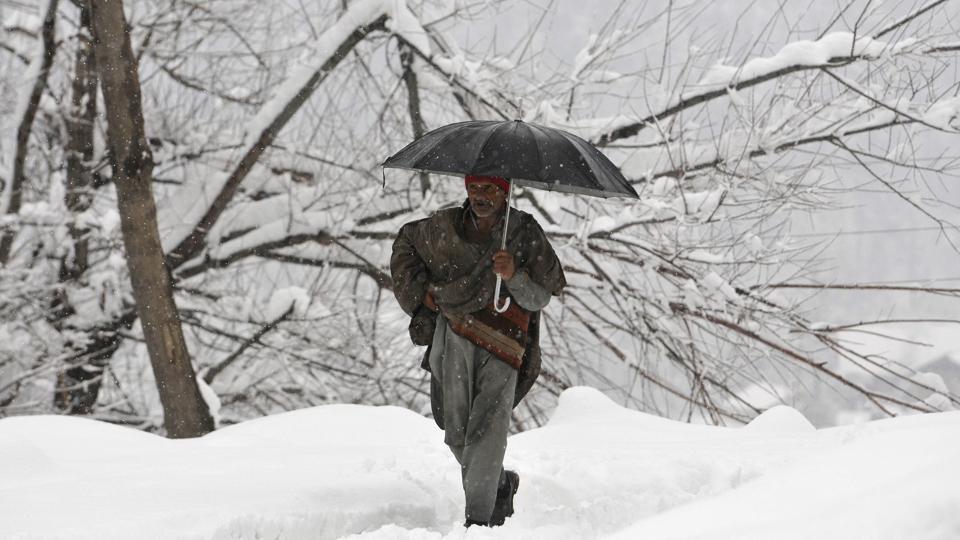 In a rare meteorological event, India experiences both snow and heat waves for the summer. Northern India experiences a grueling heat wave as temperatures rose to 50 C (122 F), breaking heat records in various cities. However, in the northernmost part of the region, Kashmir and nearby areas experience a rare case of snow. On the other end of the country, the summer monsoon officially arrived to dole out heavy rain, causing flash floods in major cities.
Although many are quick to blame climate change, scientists are suspecting that these are all caused by profound changes to the jet stream, the ribbon of fast-moving air in the Northern Hemisphere that controls weather systems.
Have you experienced strange weather this year? Tell us below!