Shopee's 3.15 Consumer Day, the first mega sale of the year, is finally here! Instead of the usual double-digit sale days, Shopee is bringing the excitement of year-end festivals to all users with 3.15 Consumer Day, giving them more reasons to celebrate and reward themselves as they gear up for the year ahead.
This mega sale features the widest variety of products, made better with Free Shipping with ₱0 min. spend, ₱1 Deals, and 10% off daily starting March 3 until March 15. Adding to the 3.15 celebrations, Shopee welcomes Filipino superstar and Primetime Queen Marian Rivera as its newest brand ambassador. The actress stars in a brand new Shopee commercial for 3.15 Consumer Day and is also set to appear in the 3.15 TV Special happening at 5pm on Tuesday, March 15.
Beyond the amazing deals, this is also a chance for you to discover new interests, support local business, and find hidden gems. You can shop for a wide variety of products catered to their interests with themed days across 3.15 Consumer Day. Check out some of our finds for each themed day:
Fashion Day (March 4)

Keds Women's K-89 Leather Sneakers for ₱3,635 (currently discounted from ₱3,995)

Lovito Bandage Solid Oblique Shoulder Asymmetric Crop Top for ₱163 – ₱199 (currently discounted from ₱312)
Home Appliance Day (March 5)

Deerma DX700 / Deerma DX700S Ultra Quiet Vacuum Cleaner for ₱1,769 (currently discounted from ₱3,699)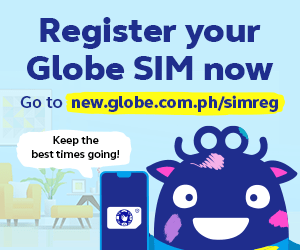 Home & Living Day (March 6)

Amaia Leather Gaming Chair for ₱2,349 (currently discounted from ₱3,450)
Beauty Day (March 9)
Maybelline Falsies Lash Lift Mascara for ₱399
Mobiles & Gadgets Day (March 10)

HUAWEI Band 6 Smart Band for ₱2,599
March is also women's month, and you can support and empower female sellers on International Women's Day! On March 8, Shopee will hold a special 3.15 Women's Sale to celebrate women in the Philippines and spotlight inspiring stories of female sellers on its platform.
Aside from those enumerated above, the Shopee's 3.15 Consumer Day event includes 3.3 Consumer Day (March 3), Digital Deals Day (March 7), Kids & Babies' Day (March 11), Sports & Motors Day (March 12), Shopee Prizes Day (March 13) and Vouchers Day (March 14).
Get cashback with ShopeePay
This March, you can enjoy 20% cashback when you scan to pay at ShopeePay's partner merchants such as Potato Corner, Puregold, National Bookstore, The Generics Pharmacy, and more. You can also checkout ShopeePay ₱1 Deals and redeem discounts in stores.
On 3.15 Consumer Day, you can enjoy 50% off on load across all networks and up to 100% cashback on bills payment. You can even get a chance to win ₱100,000 when you send money to any bank or to any Shopee user. And you don't even have to worry about any additional fees with ShopeePay's free transfers feature!
Shopee Pets
Do you love playing games and earning coins with Shopee's Games? Maybe you're a fan of Tamagotchi? This new game from Shopee is reminiscent of that classic pet game!
Starting today, you can play the life simulation game where they can care for and raise their pets through daily activities for a chance to win Shopee Coins, ShopeePay Credits, and more!
Shopee Mall Sampling Counter
Thousands of brands are offering exclusive deals at Shopee's Mega Brands Sale from March 3 to 15, so you can explore new budol options for whatever needs you have. And Shopee is bringing greater convenience for you!



Starting March 15, you can try sample-size products from best-selling brands like Johnson & Johnson, Uni-care, COSRX, Trizie, and AHC Philippines, and get a free voucher if they decide to purchase the regular-sized product. Now you can discover new brands with convenience and greater value for money. Once you've tried the sample-size products and you end up liking them, you can just go back to the brand's Shopee store and add to cart the bigger sizes!
For more information about Shopee 3.15 Consumer Day, visit https://shopee.ph/m/consumer-day.
Follow us on Facebook, Twitter, Instagram, Tiktok, and Youtube for the l8est entertaining, useful, and informative lists!