The month of March was Women's month, and Belle Du Jour gathered some of the most empowered and empowering women in the country at the Samsung Hall for the 2nd BDJ Women's Summit. With the theme "Women Can. Women Will", this year's BDJ Women's Summit inspired and empowered Bellas on how they can unleash their power within, make it big with something small and be the driving force to positive change.
Here were the highlights of the event:
This was the 2nd BDJ Women's Summit
After the success of the first-ever Belle de Jour (BDJ) Women's Summit in 2016, and to celebrate their 11th year as an all-female community, BDJ organized the 2nd BDJ Women's Summit with the theme "Women Can. Women Will", as they aim to inspire and empower more women to be catalysts for change.
Women are more empowered these days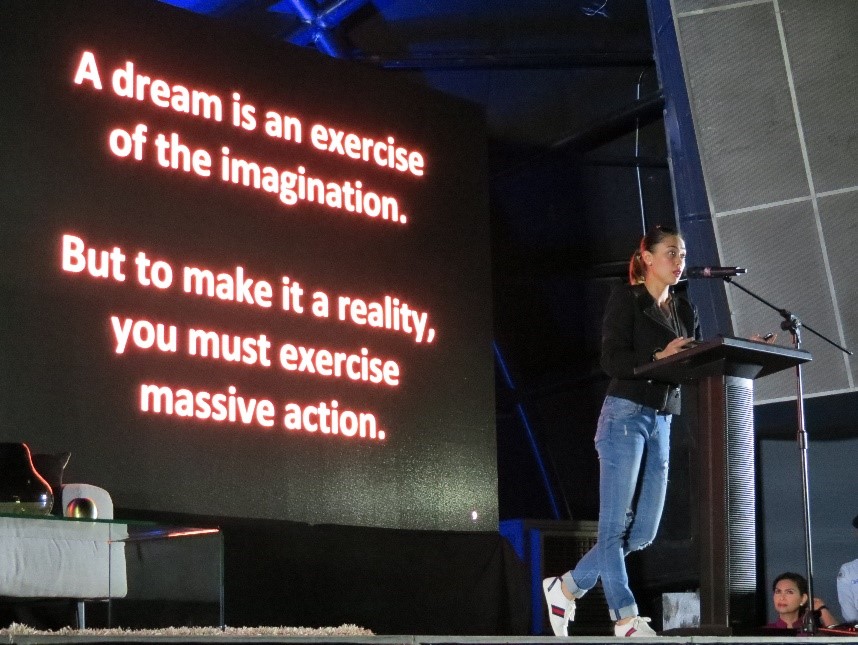 Some of the country's empowered women, Abbygale Arenas-De Leon, Jodi Sta. Maria, Hidilyn Diaz, Rebecca Bustamante-Mills, Pia Gladys Perey, Danah & Stacy Gutierrez, Jaymie Pizarro and Vice President Leni Robredo, shared stories of their hardships, as well as inspirations on how they become the empowered women they are today.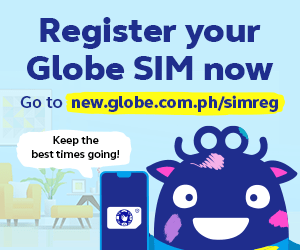 Well-attended summit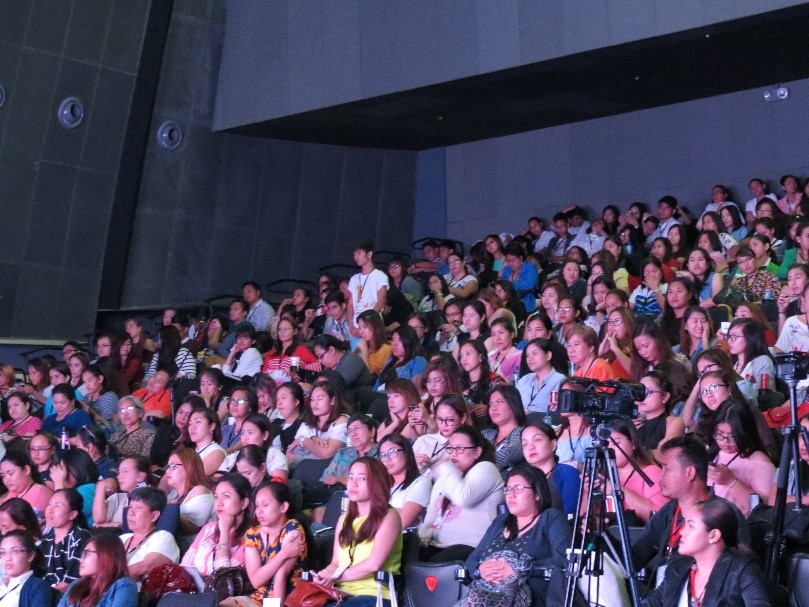 The gathering was well attended by Filipino women. Here they learned to embrace themselves and their capabilities to be the best woman they can be.
Words of inspiration from some of the country's empowered women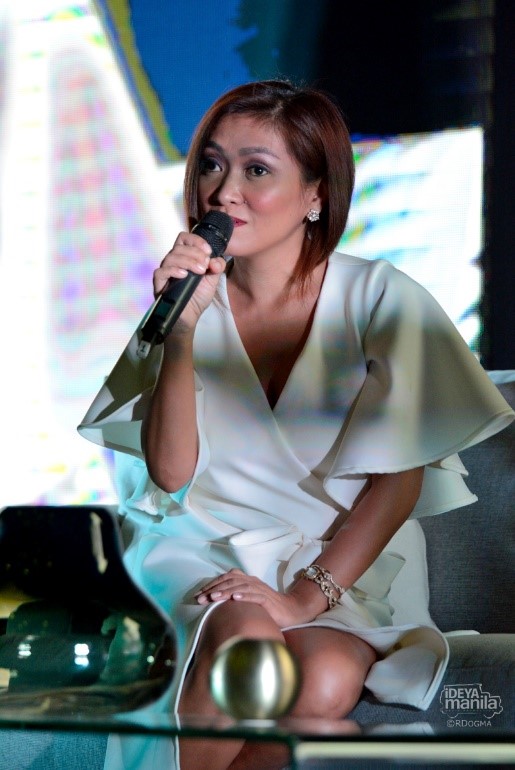 Here are some of the best quotes from the event:
"A dream is an exercise of the imagination. But to make it a reality, you must exercise massive action." – Jodi Sta. Maria
"It doesn't matter where you start. If I can do it so can you." – Rebecca Bustamante-Mills
"Don't try to be a man, celebrate your femininity and use it to be the woman you need to be." – Pia Gladys Perey
"In extraordinary times such as now, when our freedoms are threatened and our voices empowered, the Filipina woman we need is someone with a lot of heart and a strong independent mind." – Vice President Leni Robredo
BDJ partnered with advocacy groups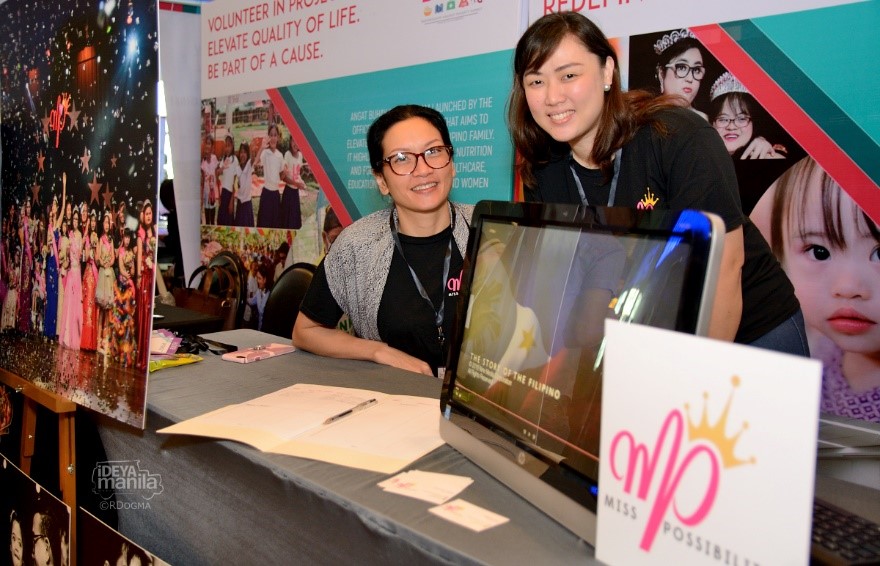 Aside from the speakers, the BDJ Women's Summit also featured some partner organizations at the Women's Expo who shared their advocacies, like Ahon Sa Hirap, Inc., Angat Buhay, Miss Possibilities, Fairplay for All Foundation, ECPAT, Kinamot Nga Buhat, Girls Got Game PH, Elsie Gaches, Grace to be Born, Plush and Play and Jacinto and Lirio. Attendees were able to know more about the organizations' advocacies and sign themselves up as volunteers.
Raffle prizes!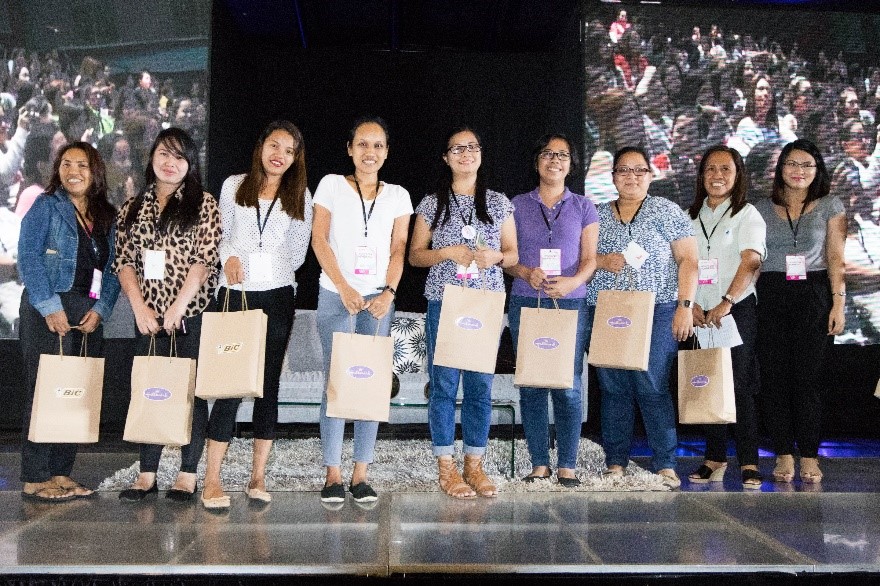 Before the event ended, raffles were drawn for the Bellas! Prizes by different brand partners like gadgets from Abenson, gift certificates from Strip, Browhaus, Ace Water Spa, Serenitea, FrenchBaker and SkinStation, gift packs from Pink Sugar, Sakroots, Flawless, Vedette, Natural Health, Tupperware, CheckMeOut.ph, Jergens, Bic, Hallmark and Frenchbaker were all given away to lucky attendees.
For a good cause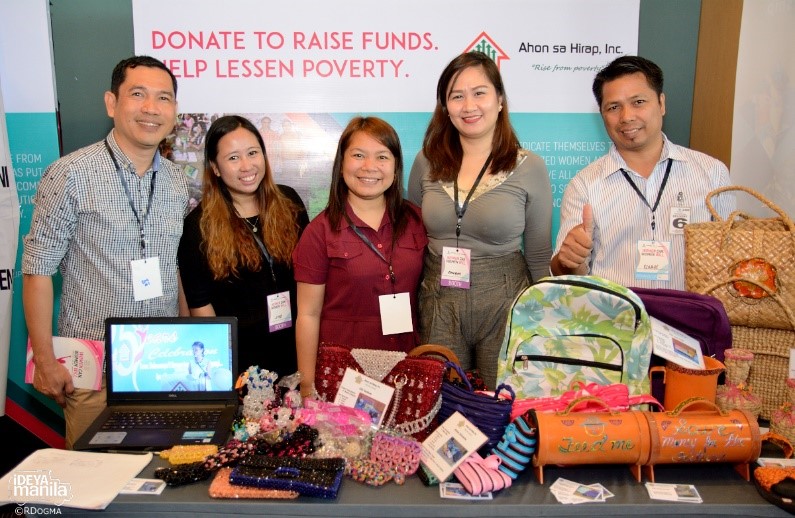 Proceeds of the event will go to Ahon Sa Hirap, Inc. an institution that gives microfinance and other services to female entrepreneurs who live in poor urban and rural areas.
BDJ: More than just a planner!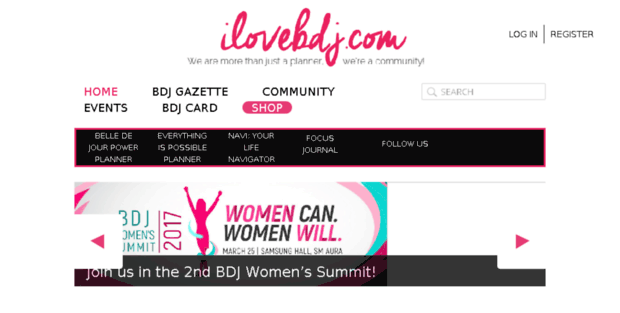 BDJ grows its community each year. Watch out for the next summit! Check out https://ilovebdj.com/ for updates!