When you meet up with your barkada, you probably end up just grabbing lunch or dinner together, especially if you're all busy with school or work. But there's definitely still a lot of activities you can do to spice up your get-together.
Check out our recommendations below:
Enjoy the cold when you ice skate
You don't have to be graceful to glide through the skating rink, since you and your barkada are there to have fun. And half the fun is trying to learn how to balance on those thin skates. If one of you ends up on their butt more often than not, just laugh it off. Don't worry; you guys aren't in the Olympics anyway.
Where? Try your luck balancing on skates at the SM Skating Rinks in Megamall, Mall of Asia, and Southmall.
Bask in the sweetness of the Dessert Museum
If your barkada likes sweets, then you'll definitely love the Dessert Museum. Take the perfect barkada shots with the giant, colorful sculptures of candy, cakes, marshmallows, bubble gum, donuts, cake pops, and more mouthwatering delights.
Where? All the sweets are just in S'Maison in Pasay.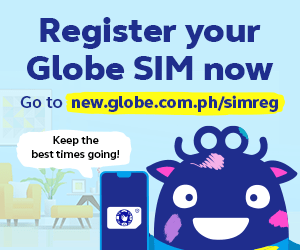 Channel your inner ninja and try parkour
Get some exercise together when you and your barkada learn parkour through the Ninja Academy, the first indoor parkour facility in the country. Run, climb, swing, and jump in different kinds of environment. Your barkada will definitely make Naruto proud. (Oh, if only you could Naruto-run your way through this traffic.)
Where? Achieve your final ninja form at Circulo Verde, Calle Industria, Libis.
Get ready to pull the trigger in paintball
If your barkada has been looking for some excitement, then paintballing may be perfect for you. Grab a gun, load it with paintballs, and mark your target. This is the best time to shake off some tension with your friends. Just make sure there are no hard feelings when you know who wins and loses, alright?
Where? Shoot your shots at the different paintball arenas around the metro: Global Gutz Manila in Taguig or Gotcha! Paintball Adventure Games in Quezon City or Antipolo.
Mark your targets when you play laser tag
If you're too scared of paintball shots, laser tag would be a better fit for you and your barkada. It doesn't have that sharp pain that comes after a paintball shot, but you can still get your targets with those laser lights. (Might not be as satisfying as that paintball shot though.)
Where? Your barkada can gather for a game of laser tag at LazerXtreme in BGC; Lazer Arena in SM Megamall or SM Mall of Asia; Lazer Maxx in Greenhills Shopping Center, Eton Centris, or Pampanga; or Lasertag Sports Center in Baguio.
Jump around on trampolines
If you and your barkada want to find your inner gymnast, head to the nearest indoor trampoline park now. Shoot some hoops, play dodgeball, drown in the foam pit, or just bounce around the place! Just remember to be careful though; you don't want to break any ankles.
Where? Shake off your excess energy with your barkada and head over to the Trampoline Park in Greenfield District, Mandaluyong; Jumpyard in Pasig; or Bounce PH in SM North EDSA and SM Southmall.
Reach for the sky when you wall-climb
Learn a survival skill with your barkada when you go wall-climbing. Divide yourselves into a group and try racing to the top. But make sure you know all the safety precautions and don't break any bones. Please.
Where? Test your fear of heights at Climb Central in Greenfield District, Mandaluyong; Edge Climb Gym in Ortigas; Power Up Climbing Gym in Quezon City; Camp Sandugo in BGC; or ROX Recreational Outdoor eXchange in BGC.
Order in some Jolly Hotdog and play board games all night
If your barkada doesn't want to brave the heat outside, just stay in, put the air-conditioner on full blast, and play board games.
Bring todo saya to your get-together with your favorite Jolly Hotdog! Bite into that tasty bun full of meaty hotdog topped with a special dressing, ketchup, and grated cheese. Todo meaty, todo cheesy, todo sarap, and todo saya, all with Jolly Hotdog!
For more information on Jollibee's latest products and promotions, like Jollibee Philippines' official Facebook page or follow @Jollibee on Twitter and Instagram.
Where is your barkada headed for todo saya? Tell us below!