The weekend is here, which means it's time for you and your friends to make plans on what to do this Saturday night. Some of you are likely excited at the thought of hitting up a bar or two (or five, I'm not judging) for drinks once again, but others may not be as excited at the thought of having multiple beverages while trying to talk over loud music for another weekend.
For those a little exhausted at the thought of getting drinks at bars or hitting the clubs, here are eight alternative options for you to still enjoy a Saturday night:
8. Play darts or visit an arcade bar
Okay, it's technically still like going to a bar, but at least at places like i Darts Dash or Versus Barcade, you get to play darts or retro arcade games while enjoying your drinks. The food options are yummy as well, making for an experience that's unique and enjoyable.
7. Visit a museum or go to a spa
Enhance your soul by looking at masterful art or by treating yourself to a soothing massage by doing either of these two options. It's no secret that the everyday grind of the work week can be stressful, especially when you haven't had a vacation for months. So this Saturday, why don't you give yourself the chance to unwind and let off some steam?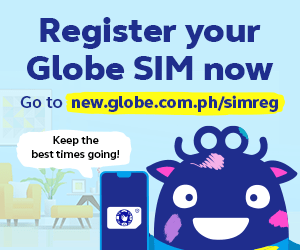 6. Play some board games
Restaurants that offer great food choices and a variety of board games for socializing have gotten popular over the past few years. Remember when weekends were more simple as you played Monopoly with your cousins or friends when you guys were kids? Well, why not revisit those great times while sipping on some milkshakes?
5. Try your luck at the casino or have a poker night
And if you're in need of some liquid courage before you gamble, some hotel casinos offer free drinks to players. Just make sure to know when to cut your losses when you start figuring out that it's just not your night.
4. Drive up somewhere and rent an Air BNB
Sometimes you just need a break from the everyday routine. So, here's an idea: book an Air BNB for the night at somewhere like Tagaytay, drive up there on Saturday evening, enjoy what there is to offer, and come back on Sunday recharged for the upcoming days.
3. Play a sport/get a workout in and reward yourself with some food after
It's no secret that working out is a great way to take care of yourself, especially since doing so releases endorphins which promote positivity. Getting a good sweat session in, even if it's on a Saturday night, is a pretty chill way to spend your weekend night when you want to lay low. Oh, and the food you'll be eating after will be close to guilt-free. Just try not to eat too much junk!
2. Do something at home
There are multiple options when it comes to staying in on a Saturday, which is why it's such a great option. Want to binge watch that series you've been excited for? Do that and order some pizza while you're at it. Want to socialize with your friends but not have to go through the struggle of getting ready and driving to somewhere? Throw a house party!
1. A beach day trip
There are many, many beaches and islands nearby the metro that you can go to for a quick beach day trip. If you can, why don't you stay the night as well? There's no need to explain how relaxing hitting the beach is, after all.
Got any more suggestions? Tell us below!