It was never in doubt that we're one step closer to the Kurzweilan singularity. 2016 has truly been a year for awesome inventions and tech that has rivalled many expectations. Here are some of the best innovations and quite a few game-changers that were released and ready for purchase or in the final stages of its R&D. What a time to be alive!
BLOOM Communication Stick
Love your grandparents but afraid their deteriorating mobility put them right square into the fall risk statistic? How about the elderly suddenly getting lost and unable to tell anybody their current location or where they live? Do they not know how to work mobile phones even if you gave them the phone and an extensive briefing?
The BLOOM Comms Walking Stick is a step towards helping the oldies becoming more mobile with attached failsafes. While still in its finishing beta test stages, the BLOOM takes care of our fears about getting lost and stumbling with the need for a communication method between care workers or loved ones and the elderly
The Communication Stick supports sending text messages from speech, reading out received text messages, and notifying location information when grandma is stumbling. With the impact caused by dropping the stick measured by an accelerometer (an algorithm divides normal use and stumbling to differentiate from emergency by measuring falling time and impact force), the GPS information is then sent to any mail address and notifies the intended recipient.
ShiftWear Shoes
When I got tired of my boring shoe design I used to just doodle on my Chucks with markers. The Shiftwear works on the same premise with bendable, wearable, waterproof (they say you can machine wash these babies) HD displays. Mobile technology to power it all from your phone or tablet lets you upload designs right away.
But what if the batteries run out? No way: the Walk-N-Charge technology means your shoes will never run out of power. But you can also charge wirelessly if you're not using them. There's a choice of low, medium, or high-top (for maximum canvass size) but this one is available for pre-order and still needs backers on Indiegogo for shipping to start.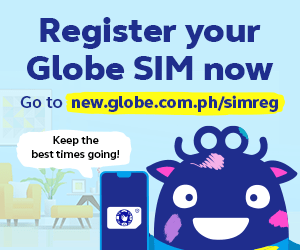 Eletrunk Briefs
This product is a true game changer for anyone who's had the horrible problem of needing to shift your junk and with privacy way too far away. Hands down, hombres, Eletrunks founder Michael Walker now has the patented "Lifter" tech that allows the wearer to subtly adjust his "manhood" without shoving a hand down his pants. Halle-fucking-lujah!
It's also available in five colors but all pre-orders are now sold out. Eletrunks is expected to take on a new batch of orders early 2017.
PPSS Slash-Resistant T-Shirt
.
PPSS Slash Resistant Clothing is made out Cut-Tex PRO that resists all kinds of cuts, abrasion and tear resistance. Surprise, surprise, box-cutter-wielding criminals and muggers! Now absolutely available for purchase all PPSS Slash-resistant shirts cover sharp object slashie attacks or edged accidents on the torso, including the Radial Artery, Brachial Artery, Carotid Artery, Axillary Artery and Femoral Artery.
Don't be too confident as slash-resistant doesn't mean stab-resistant, so this isn't really anything that comes close to fictional Mithril armor. But this shirt IS machine-washable at 40° degrees and also 60° degrees.
AirSelfie Drone
Tired of holding up your phone for those selfies? Italian entrepreneur Edoardo Stroppiana has the answer in the AirSeflie Drone.
"AirSelfie is specifically designed and produced for people who used to think drone cameras are extremely complicated to use," Stroppiana said on the company website.
Controlled via a free iOS or Android app with flight and cam controls just like any drone, The AirSelfie is has four rotors that enable it to fly up to 65 feet in the air and the device itself  measures only about 3.72 by 2.65 by 0.42 inches—"smaller than a smartphone," Stroppiana said—and weighs 1.83 ounces (52 grams). Equipped with a 5-megapixel camera that can shoot full high-definition (HD) 1080p video, as well as a 4GB microSD card, the user can activate a 10-second timer (enough time to hide your phone) and program the drone to take up to eight consecutive shots before flying it back down.
Still needs last few backers for shipping dates to take place during March 2017, but we predict "airselfies" will be the thing in 2017.
Zuta Pocket Printer
A printer that fits in the palm of your hand and is smaller than a coffee mug. The Zuta (from the Arabic word meaning "small) is a mobile robotic printer that lets you print anywhere and on any size page of paper.
No more lugging around cumbersome tech the Zuta Pocket Printer works just like any printer and connects wirelessly to smartphones, tablets, laptops and PCs via Wi-Fi. Yes, they have Android, iOS, OS X and Windows support.
At a weight of about 12 ounces (350 grams) the Zuta is now finished with roe-orders and has an expected ship date in the first quarter of 2017.
BLITAB Braile Tablet
.
The internet interface for the handicapped has been steadily improving but generally tech has been prohibitively expensive. The BLITAB solves that for the visually-impaired with the first-ever Braille tablet that uses liquid-based technology to create tactile relief and key-identification for those who know Braille. For example, it converts any document into Braille text which lets the blind user read it—which is why it's billed as the "iPad for the Blind." Tech like this is simple and effective, but is a true game-changer to get the marginalized and the handicapped access to online resources. Bravo, BLITAB.  It's also absolutely available for order.
Google Tilt Brush
.
Released on April 5, 2016, Google wasn't satisfied with its forays into VR and AR with Cardboard and has decided to grace us with the Google Tilt Brush.
Remember Picasso trying to paint with light and a photographer capturing it with a time lapse? Tilt Brush takes that concept and elevates it into the realm of Asimovian sci-fi. Using "a digital brush users wearing a connected HTC Vive headset can paint life-sized, three dimensional strokes of just about anything—even drawing with impossible materials such as fire, snow and stars."
The applications and possibilities of the Tilt Brush open up a whole new frontier for visual artists, designers, performers, sculptors, and even just business presentations (imagine pitching to a CEO with this awesome baby?). The impact of this when the tech becomes easier to mass produce and more affordable to consumers will be freaking gigantic.
Remember when paper pages replaced tablets and scrolls? This just might be the next great platform for the arts. Thank you, Google!