We're close to welcoming the New Year and 2016 can't stop enough. We just lost George Michael, Carrie Fisher, and Debbie Reynolds in a span of a week. Seriously 2016, go fuck yourself. You are a visible fart. You are the living embodiment of a stubbed toe. If 2016 had a face, we would smash it with a barbed wire-wrapped baseball bat dipped in horse manure.
With 2016 coming to close, the weirdness still keeps coming. Let's take a look at the WTFs ushering in 2017.
Jong-un bans Christmas and forces North Koreans to worship his lola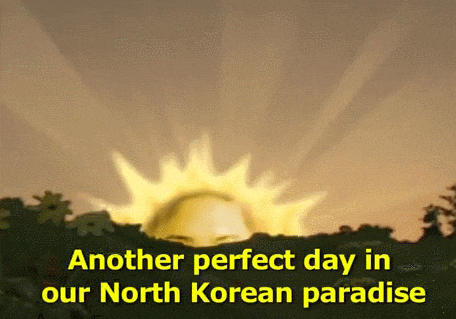 North Korea's Supreme Leader Kim Jong-un wants his citizens to forget Christmas and Jesus and instead celebrate the memory of his dead grandma, because of course he does.
His grandmother, Kim Jong-suk, was the wife of North Korea's first dictator Kim Il Sung and mother to former Supreme Leader Kim Jong Il. She was also known as the "the Sacred Mother of the Revolution." She was born on Christmas eve and died in 1949.
This wasn't the first time Kim Jong-un made the news this week. He also intentionally gave his soldiers diarrhea by giving them spoiled food. Worst Christmas ever.
Speaking of Korea…
This robot that looks like it came out of Avatar will patrol the North Korean border
South Korea looks like it has laid down its plans for taking over the North Korean border. Fox News reports that South Korean robotics firm Hankook Mirae Technology has made the Method-2, a hulking robot that stands 13 feet and weighs more than 1.5 tonnes. It looks like it came straight out of Avatar.
It will still take another year for the robot to be finished, and its makers are already getting inquiries for purchases. It looks like Method-2 will be used by construction firms and may even be used for defence scenarios such as patrolling the North Korean border. Watch out for the finished Method-2 in late 2017.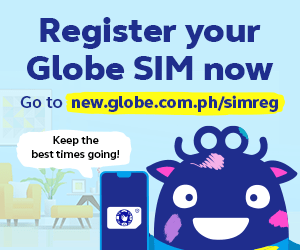 This mom got her daughter a very NSFW-looking gift
MY MOM HANDED ME A GIFT SO I OPENED IT AND SCREAMED REALLY LOUD BECAUSE I THOUGHT SHE GOT ME A DILDO BUT ITS REALLY JUST A YETI CUP HOLDER pic.twitter.com/bLJnTxDf1B

— shelby (@robertsshelby57) December 25, 2016
18-year old Shelby Donovan got quite the shock when she opened a gift from her mother.
Speaking to the Huffington Post, Donovan said "I kind of just stared at it for a really long time, trying to come up with anything else it could be besides a sex toy." "Because who wants to say that in front of their family? NO ONE," she added. "My mom realized why we were laughing, so she says, 'What? Do you actually think I would get you a dildo for Christmas?'" Donovan said.
Turns out Donovan was holding it upside down, and it turned out to be a cup holder. Donovan's grandma described the gift as "Business in the morning, fun at night." That said, we'd like to hang out with her grandma.
Where the hell did this woman's legs go?
In news that will make your brain hurt, a photo of six women sitting on a couch has gone viral. Why? Because one of them appears to be missing a pair of legs, particularly, the woman in the middle. So what gives?
There's been a debate on Reddit discussing the photo, saying it's actually the girl second from right missing her legs. Other theories include (wo)manspreading and two-tone denim. What do you think guys? All we know is that it would suck to lose a pair of legs after a drunken holiday night out.
The year's funniest animal photos are here
It's been a pretty shitty 2016 and we could all use a laugh. Luckily, animals are here to help.
The Comedy Wildlife Photography Awards is now in its second year and aims to celebrate animals at their derp-iest. Speaking to PBS, contest creator Tom Sullam said "The contest celebrates great photography of wildlife, but with the humorous element thrown in. We wanted to have a photo competition that was positive and upbeat but with a serious message about wildlife conservation attached to it."
Church prints Tupac's "Hail Mary" on pamphlet
A Christmas Carol service in Sri Lanka has accidentally printed the lyrics of Tupac's Hail Mary, instead of the prayer.#SriLanka #lka pic.twitter.com/djhJPAWhcj

— Ravindu Thimantha Gamage (@IamRavindu) December 25, 2016
Over in Sri Lanka, a church service got accidentally lit AF when someone unwittingly printed Tupac's "Hail Mary" instead of the actual prayer on their pamphlet.
Such lyrics include ""Mama told me never stop until I bust a nut / f*** the world if they can't adjust, it's just as well, Hail Mary."
We can only imagine the priest opening his sermon with "Live the life of a thug nigga, until the day I die."
A school in Taiwan organized a Nazi rally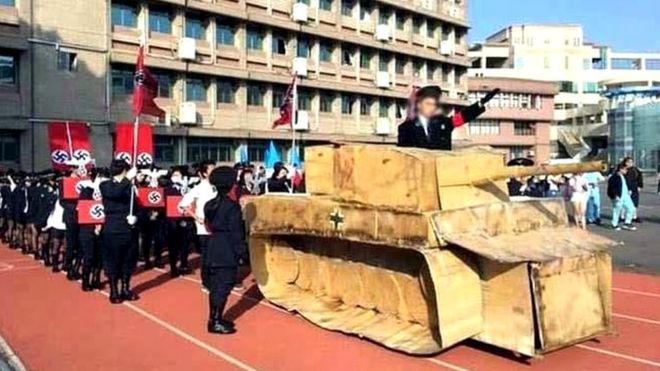 In Taiwan, Kuang Fu High School in Hsinchu organized a mock Nazi rally for a Christmas parade. Because as everyone knows, nobody knows Christmas like the Nazis do. The school principal has since apologized and resigned because of the incident.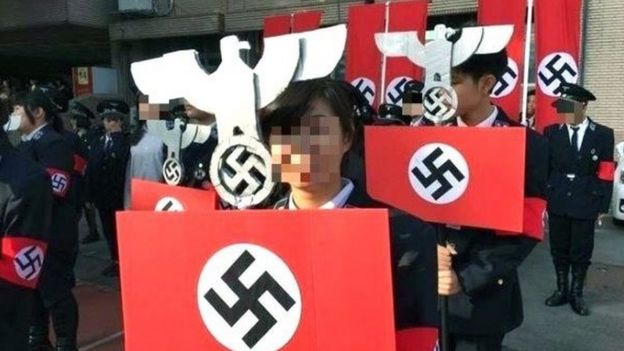 Unsurprisingly, Israel's representative to Taiwan Asher Yarden wasn't too pleased. "It is deplorable and shocking that seven decades only after the world had witnessed the horrors of the Holocaust, a high school in Taiwan is supporting such an outrageous action," Yarden wrote on his Facebook page. "We strongly condemn this tasteless occurrence and call on the Taiwanese authorities, in all levels, to initiate educational programmes which would introduce the meaning of the Holocaust and teach its history and universal meaning," he added.
Taiwan's presidential office has also apologized for the incident.
Oh nein, you didn't!
Ecosexuals believe having sex with the earth would save it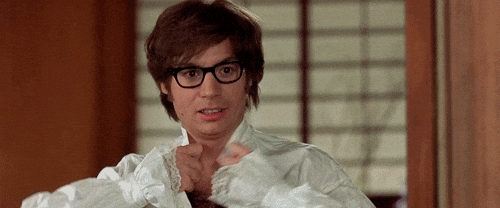 Vice reports that ecosexuality is a growing movement. PhD candidate in sociology at Nevada's University of Las Vegas Jennifer Reed has said that the number of people who identify themselves as ecosexuals has increased in the past 2 years. Google search data even confirms the finding.
But what is ecosexuality? UNLV School of Community Health Sciences faculty member Amanda Morgan, who is also involved with the movement, says that it encompasses people who use sustainable sex products. On the other side, it's "people who roll around in the dirt having an orgasm covered in potting soil. There are people who fuck trees, or masturbate under a waterfall." There has also been weddings were people got married to the earth and moon among others.
You can read more about it here, and that's enough internet for today.