Weeaboos find solace in Japanese pop culture to geek out without judgement and to relish in their borderline unholy feelings. (You know you live for those big-busted anime girls and pretty boys whose sexual orientation is a bit questionable.)
Hence, finding actual "religious" anime is close to impossible. That isn't to say, though, that there aren't any anime or manga that touch on spiritual themes. There are tons of them that contain religious elements and undertones, both overt and subtle, that will make you appreciate religion a little bit more.
So here's a list of anime you can binge-watch to feel somewhat holy again… (Or not. You be the judge.)
Haibane Renmei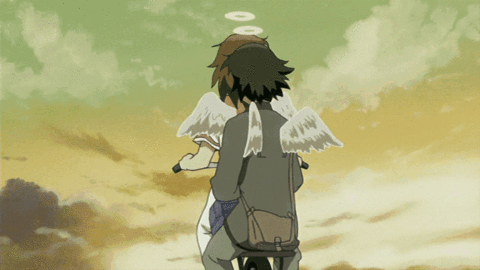 It's an anime that features angels! Okay fine, beings that look like angels. "Haibane Renmei" or the Charcoal Feather Federation involves four girls — the haibane—who have to cope with their lives leading up to their Day of Flight when they have to fly past the black walls that enclose the nearby town where human beings live, or else they're doomed to be branded as Sin-bound.
Neon Genesis Evangelion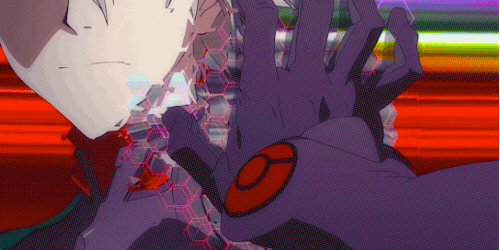 There's no doubt that this series is an otaku's top-of-mind answer when discussing anime with religious undertones. In a post-apocalyptic world, society's last hope against the ruin caused by Angels is a special agency called NERV and their fleet of Evangelions. It's full of themes and imagery derived from different religions including Christianity, Buddhism and Judaism that come as a surprise for an anime centered on science and technology. The symbolisms give it much more depth, along with other themes touching the subjects of psychology and philosophy, and it's no wonder why this show is widely acclaimed all over the globe.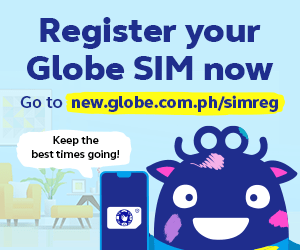 Trinity Blood
The Vatican and Vampires — quite an odd mix. In "Trinity Blood," the world is plagued with vampires and it's the Vatican's duty to protect humankind from them. One of those defending the Vatican is Abel Nightroad, a traveling priest and a Crusnik (a vampire that feeds on vampires), who must stop his twin brother Cain from doing whatever it takes to conquer the world. Yeah, it kind of sounds like a weird crossover between "Angels & Demons" and "Twilight," but the story's a bit more complex and much more interesting than explained here, I assure you.
My Last Day
Created by The Jesus Film Project, "My Last Day" is a short anime film that narrates the Passion of Christ through the eyes of a criminal who receives the same crucifixion sentence. It's perfect to remind ourselves of Jesus' anguish for the sake of humankind during Holy Week without having to sit through the gorier depictions such as in Mel Gibson's "The Passion of the Christ" but still witnessing the same torment — no exaggerations, no jokes, and no cute anime effects.
Ao no Exorcist
When the son of Satan is sent to the human world to eventually be possessed and conquer Heaven, you'd wonder how Satan could expect his son to be fine with the whole thing. Naturally, Rin Okumura decides to become an exorcist and defend Heaven from the demons sent by his father. It goes to show that your roots shouldn't dictate your fate, and you always have a choice to be good. (Yay for Christian values!)
 Asagiri no Miko
"Asagiri no Miko" or Shrine of the Morning Mist touches on Shintoism with its story that revolves around five priestesses-in-training who must master their abilities to save the protagonist's childhood love from the dark spirits that have taken interest in him. This anime can educate us a bit on Japan's ethnic religion, although you have to see past the cutesy and magical treatment.
Chrono Crusade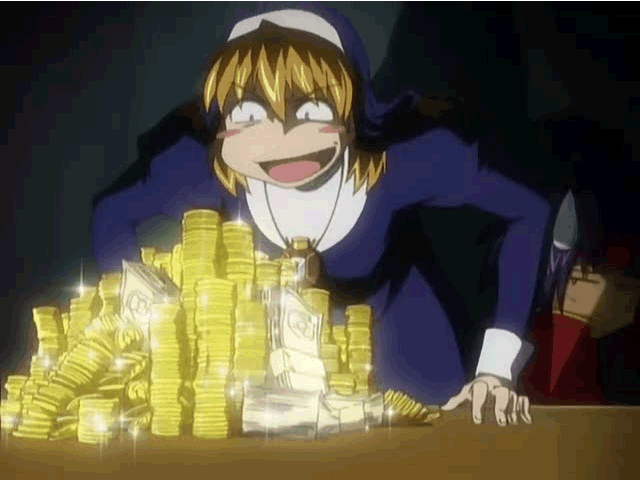 An anime with a badass nun? Sign us up for that!
In a time when monsters wreak havoc across USA manifesting as sin incarnate, the holy organization Order of Magdalene governed by the Council of the Catholic Church establish branches all over the country to combat them. Involved in the organization is Sister Rosette Christopher who, armed with her holy guns and bullets, takes on the mission to eliminate all demonic threats together with her demon-hunting partner Chrono.
Saint☆Oniisan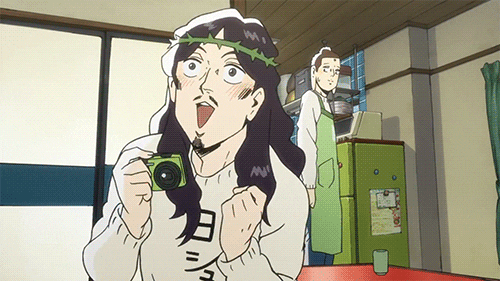 Yes, that is Buddha watching Jesus do a happy dance. Obviously, this manga-turned-anime isn't for the devout Christians and Buddhists who'll take immediate offense at the usage of religious figures in a slice-of-life cartoon. But for those who appreciate the humor, "Saint☆Oniisan" (or "Saint Young Men") is an entertaining and anarchic anime that follows Jesus and Buddha's attempts to cope with the 21st century while sharing an apartment in Japan.
The anime is littered with gags that will definitely get you laughing out loud, like Jesus being deathly afraid of swimming or Buddha shining brightly when excited. And hey, there's no reason to feel guilty about it. Look at it this way: we all have our ways of appreciating our gods and religion.
What other anime and manga do you want to recommend for those who want to gain a better appreciation for religion? Share them with us below!