Here's the thing, despite people saying that they don't care if their photos don't get 'liked' on social media, they really care. Those photos have been carefully taken, curated, the presets mulled over, and posted. Now I'm not saying that everybody's like this, but really, most likely everyone is! If you still care so much about your photos then never fear! Here are 8 apps to up your Instagram game. All of them (with the exception of one) are free to use.
Go and be creative!
1. VSCO
VSCO is probably the most used photo editor for Instagrammers. With its wide range of presets, you can make your photos look awesome with filters from minimal to colorful! The challenge is finding out which is the right preset among all the others and keeping the color theme the same. But when you figure it out, life will be a breeze and your feed will look pretty.
2. Snapseed
Snapseed is an editor that is very easy to use. Its main feature is not filters but the technical of editing a photo. It can sharpen your photo, brighten it, tilt it, or even give it a grainy look!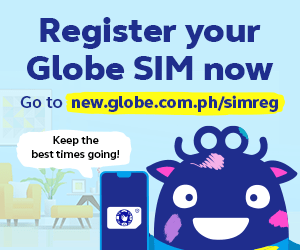 3. Adobe Photoshop Express
It's no secret that the success of most of photos is attributed to post processing with soft wares, the most famous of which is the Adobe Photoshop. But here, you'll find a portable Photoshop where you can edit anytime, anywhere and immediately upload after editing!
4. Pixlr
This photo editor is probably one of the most basic and easy to use. It has filter features and it can put photos into collages plus add text to images.
5. Glitchr
If you want to spice up your Instagram feed or just experiment on your photos, this app is great for you. With Glitchr you can edit your photos to make them look like 3D pictures or just plain glitched photos!
6. Prisma
Fancy adding a little something extra to a photo? If it looks boring or bleak, Prisma might help in tweaking it a bit. Prisma makes a plain photo look like it was drawn and intricately painted. We know it's fake but it looks just as good as a real one!
7. Afterlight
Afterlight is a great camera app that has a lot of filters, presets, and effects to choose from. However, this app is not free, it would cost you Php43.36. But don't look at the price, look at the wonders you'll possess on your phone with this app!
8. Snapchat
And of course the app that always surprises us with new filters – just not the serious ones. Remember the rainbow-barf filter? Or the famous dog filter and flower crown filter? Thanks to Snapchat, we can see what we looked like if we were ice queens or had a different body. With the latest filter as a hotdog bun, you can give your feed a fun and creative twist.
What's your favourite photo editor? Share it with us in the comments section below!