With gigs happening left and right within Manila music-lovers are having the time of their lives. However, the good music experience don't just happen inside the capital.
Here are 8 local bands based outside Manila that are sure to give you your much wanted eargasm.
Turncoats
Turncoats is a Lo-fi indie rock band from Baguio. Their unpolished style brings a sense of sincerity in their music that draws a lot of their fans in. There's also a taste of melancholy in that fans can sympathize with, making them very easy to fall in love with.
Follow their socials and be endeared by them as well.
Facebook: Facebook.com/trncts
Hey! It's Your Birthday
Dubbed as the "Reggae Capital of the Philippines", one would expect a band from Cebu be more into smooth beats. However, Hey It's Your Birthday decided to break away from the crowd and represent their city using their own haunting music style.
Check out their socials to see what they're up to today.
Instagram: Instagram.com/hiybmusic
Bandcamp: Bandcamp.com/releases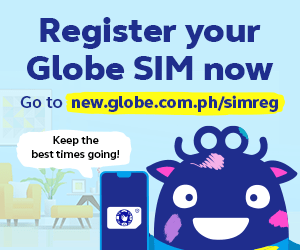 5:48
5:48 is a folk rock band hailing from Bicol. They recently performed in "Paggimata: Uragon Night 3" last August 17, 2019 at Saguijo in Makati. The Paggimata gig was a huge leap for the band as it was also their first show outside their home region.
Follow them and keep up with their activities every time.
Twitter: Twitter.com/fiveforty8
Facebook: Facebook.com/fivefortyeight
Lilith
If it's extreme metal that you wish to indulge in, Lilith is the band to catch. A metalcore band based in Cagayan de Oro, Lilith is known for winning the "Lakas" category which caters to heavy metal bands during the "Red Horse Beer Pambansang Muziklaban" back in February of this year.
Keep yourself updated to know where the band will be rolling to next.
Facebook: Facebook.com/LilithCDO/
David vs Goliath
David vs Goliath is a Davao-based metalcore band who won the annual "Red Horse Beer Pambansang Muziklaban" back in 2012. They continued their rise to fame when they released their first full length album called, "Pinnacles of Life Aspire." They had also played in "Pulp Summerslam", an annual Metalfest held in the Philippines alongside international acts.
Keep an eye out for their next battles.
Facebook: Facebook.com/dvsgband/
Instagram: Instagram.com/dvsgband/
Amateurish
This band takes on an indie, punk, pop genre while representing their beloved home city, Baguio. They recently rocked on the stage of Fête de la Musique at Acceler8 Paseo in Makati City last June 22 of this year.
Don't miss out on their future activities!
Facebook: Facebook.com/amateurish2600/
Bandcamp: Bandcamp.com/releases
Light of Luna
Coming all the way from Cabanatuan, this band is the epitome of "deep". Their music and performances always carried an enigmatic aura that made their fans wanting more. This trio is the band for you if you want something fresh, authentic and heartfelt.
Follow the light and let your ears be graced by their heart-felt music.
Facebook: Facebook.com/pg/LightofLuna
Bandcamp: Bandcamp.com/releases
Binge
Binge is an undiscovered gem from Pampanga. The band started out in 2015 and they continue to play their short bursts of loud to this day. Intrigued? Catch them in Sullivan's Irish Pub at Balibago, Angeles, Pampanga and see if they match your music taste.
You can get to know them by following their social media accounts as well.
Facebook: Facebook.com/bingepampanga
Soundcloud: Soundcloud.com/bingeph
Do you know any more bands based outside Manila? Recommend them below!