Yeah, yeah. The holidays are commercial, it's turned into Santamas instead of Christmas, bah humbug. We get that. But that doesn't mean Christmas is going to stop happening for us, and when we have people whose day can be made that much brighter by just a little bit of extra effort, wouldn't you want to put that effort in?
Well, with a one-day trek in the Divisoria area, here are some presents you can get for 100 pesos or less, and they're all pretty good.
8. Face Masks
Price: 20PhP
Location: Avenida overpass.
For the health-conscious yet also fashion-conscious, these face masks are adorable.
7. T-Shirts
Price: 100 PhP
Location: 168.
Shirts at a hundred bucks each aren't exactly the norm nowadays, but these ones look pretty good. The exact same things are available in Greenhills for three to five times the price, so why bother shopping there for the same thing?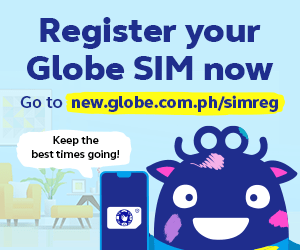 6. Character Plates
Price: 50 PhP
Location: Outside of 999.
Ranging from Hello Kitty to Mickey Mouse, these character plates are delightful for eating time for kids!
5. Electric Massager
Price: 80 PhP
Location: Almost every sidewalk in the area.
These are not, ahem, marital aids, and are shaped in a way that nobody would get confused. Still, perfect for those naughty gifts for Monito Monita!
4. Disney Pencil Cases
Price: 3 for 100 PhP
Location: 168.
Mickey Mouse never goes out of style. Never.
3. Caruso Handkerchiefs
Price: 5 for 100
Location: Almost every sidewalk in the area.
These look great, and are very handy in a pinch. Just don't cheap out and break this up into five separate presents, and you're set.
2. Seedless Grapes
Price: 50 PhP for ½ kilo
Location: The street markets in the Tutuban/168/999 area.
These seedless grapes came straight off the pier, explaining how cheap they are, and have been taste-tested by multiple people who all declare that this is probably the best food item you can possibly get in the Divisoria area. If you wanted to give food for Christmas presents and not be a monster, well, this is your best bet!
1. Selfie Sticks
Price: 60 PhP Each.
Location: Almost every sidewalk in the area.
Reliable, affordable, and definitely in vogue, a selfie stick is a pretty nifty present to give, and at a trifle 60 bucks, you can give them en masse without breaking a sweat!
What are your favorite Divi finds? Share them with us below!