The year 2016, among other things, made us believe in love! Lots of celebrities have tied the knot this year, making us believe that love conquers all. Here's a list of our #weddinggoals courtesy of our favorite personalities:
8. Ali Khatibi and Cristine Reyes
.
Despite their struggles in the past, this couple still found their way to each other's arms and were wedded at one of our dream local destination, Balesin. There are a lot of things we loved about it as seen on their wedding video, one is when Ali even crumpled and threw his wedding vow and gave an impromptu speech. We're still not over it! And damn, Cristine is just too beautiful, we wish we'd be that flawless on our wedding day.
7. Pauleen Luna and Vic Sotto
.
When people first heard about this couple, no one gave them a chance.  Sotto has been here before, after all. They silenced the naysayers when they finally tied the knot this year. Their wedding video is just too cute to watch, and the genuine smiles of the guests just prove how happy this day was. And I bet you really loved the song in their video, originally written by indie artist Reese Lansangan.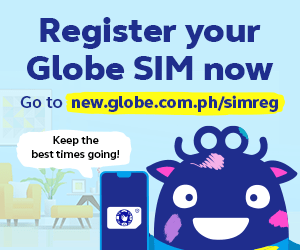 6. Cristalle Belo Henares and Justin Pitt
.
This elegant nuptial is our #weddinggoal of a grand Italian wedding—the venue is exquisite down to every detail, we can feel the Italian movie vibe and we wanted to experience the wild boat ride (oh, Lake Como!). Everything is just too magical, we wish we could at least attend one like it.
5. Karel Marquez and Sean Farinas
.
Admit it, you've replayed their pre-nup videos several times (best. pre-nup. videos. ever.) and that's when you started to adore this wonderful couple. Their wedding is filled with emotions, you can almost feel the love through the screen!  Listen to that spoken word poem. Look at all the joy and loving glances at each other. You can't deny how deep Karel and Sean's love is for each other. Magsimula tayo sa wakas; sa wakas, magsisimula na tayo.
4. Georgina Wilson and Arthur Burnand
.
When the It Girls Squad posted pictures of them in England, we knew something was up. And when they finally revealed that Georgina is getting married to her beau, Arthur,  social media went nuts.  I mean, have you seen all the photos? Talk about glitz and glamor, it's a British wedding to drool over.
3. Solenn Heusaff and Nico Bolzico
.
It's chic and breathtaking—it's the French wedding of our dreams. Nico and Solenn, or #SosBolz, gave us a glimpse of why they couldn't be more perfect for each other when we saw Nico's tear-jerking proposal. Then we saw their wedding in Paris–I mean, who doesn't want to be wed in Paris! (oh, the Parisian dream!). It's like watching a charming wedding straight out of our favorite romantic comedy film.
2. Isabelle Daza and Adrien Semblat
.
When we were little, we dreamed of getting married in a castle. So imagine our envy when Isabelle Daza did just that. From the floral bridesmaids' dresses, the fab Despedida de Soltera, to the majestic venue and the star-studded guests, Isabelle and Adrien's wedding under the Tuscan sun just seem so surreal, it's definitely one of our favorite celebrity weddings of all time.
1. Kaye Abad and Paul Jake Castillo
.
We all waited for this wedding to come; we drooled over their prenup photos and cried over their short film pre-nup. And when we've finally watched their wedding video? Oh, that made us believe in true and everlasting love. While the ceremony may be simple, their vows  spoke so much about their  love for each other, and they resonated to a lot of couples out there.
What was your favorite wedding this year? Tell us below!