Online Classes Worth Taking this Summer
Mar 13, 2017 &nbsp • &nbsp Therese Aseoche
You've probably experienced doing nothing once school ends (and loving the idle time), but after a while it starts getting boring just being stuck at home watching Netflix or playing games over and over again.
Despite that, you must be telling yourself, "But I don't really want to get off my ass to do something outside!"
Luckily for you, there's a way to be productive this summer without necessarily escaping the comforts of your own home! Give these fun online classes a go and kill that summer boredom!
Pixar in a Box
.
On: Khan Academy
Are you a huge fan of Pixar works? Learn how the studio animators do what they do, from creating engaging stories and understanding colors to animating simple objects and designing your own characters.
Gordon Ramsay Masterclass
.
On: Masterclass
In this class, you will learn essential kitchen skills and sophisticated recipes from the Masterchef himself, and get direct feedback from him and other course-takers. You can also give other classes a try that are also taught by renowned people, including Usher, Serena Williams and Shonda Rhymes.
Basic Digital Collage Art Workshop
On: Open Art School
With the growing popularity of digital art pastiche, you can easily learn how to create your own artwork with this online workshop by Sofia Cope. The course includes lessons and a collection of pre-cut graphics and images you can use to jumpstart your collage-making.
Science & Cooking
.
On: EdX
Think like a scientist and a chef at the same time! This free course will spark your curiosity about the science behind cooking and teach you unusual preparation and cooking techniques that will help you elevate your own dishes in the kitchen.
Bartending 101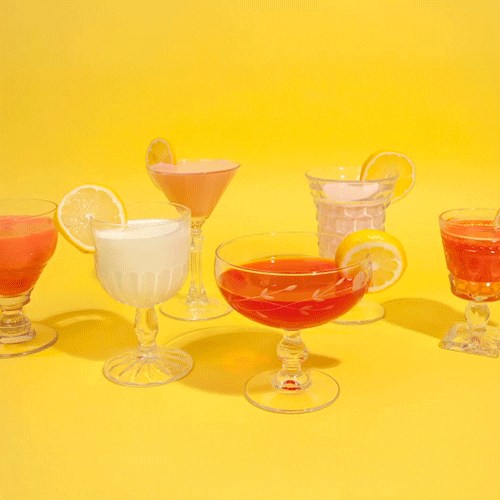 On: Udemy
This is one online course college students will find useful! Become a better host of barkada get-togethers and learn how to make seven unique and refreshing cocktails that you can serve on your next house party.
Hand Lettering Tutorial
On: YouTube
Hand lettering is becoming more popular nowadays and if you haven't tried it out for yourself, you're missing out on a therapeutic art form (not to mention a great jumpstart to future DIY projects!). This free course on YouTube will show you the basics of hand lettering, the different styles you can do, and how to vectorize your work.
Language courses
Challenge yourself by learning a new language via free mobile apps like Memrise and Duolingo. It's going to be useful to you especially if you have travel plans this summer!
Math Puzzles
.
On: Future Learn
Don't laugh! Solving and learning how to solve math puzzles can actually be fun. This is a course that nerds and geeks would willingly set aside time every day for, but anyone can give it a go to broaden their knowledge and develop their problem solving skills.
Which of these online courses are you excited to take this summer? Sound off below!