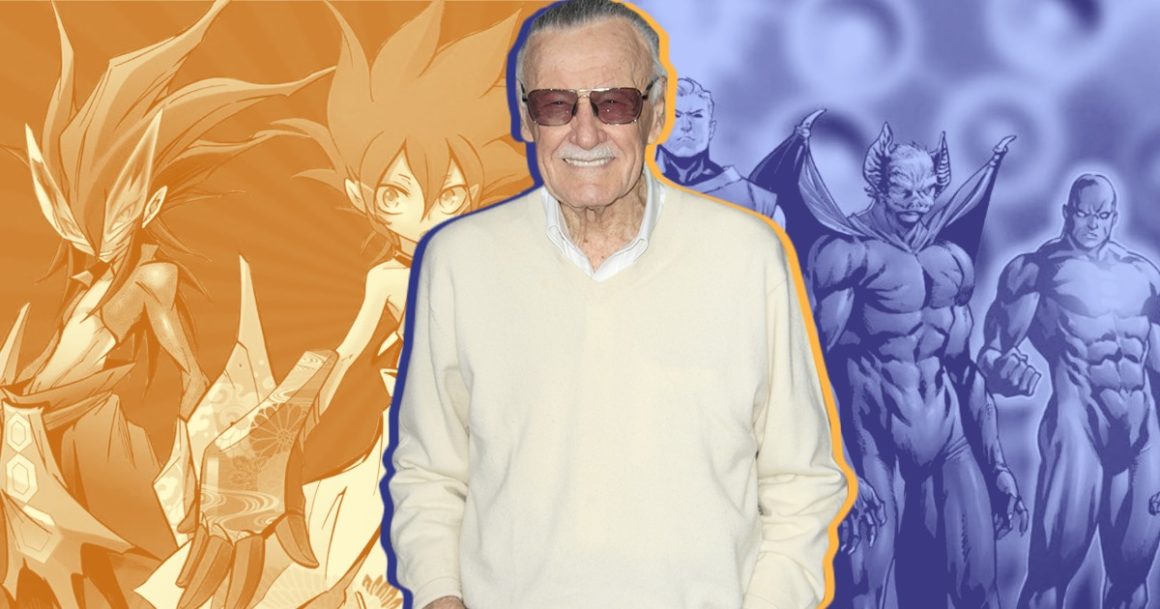 With his passing, Stan Lee leaves behind a tremendous legacy of popular culture, mostly in the form of his work at Marvel Comics. There he refined the identity of the publisher, shaping its image as a company that churned out not just flawed, relatable superheroes, but a company that was keen to stay hip with contemporary culture. And for decades, it seemed that almost everything Stan touched turned gold.
But the truth is, even Stan has put out some real stinkers. His eagerness to remain at the forefront of popular culture would be his Achilles heel. Even before he parted ways with Marvel Comics, he would struggle to find the right partners to make movies and TV shows out of his creations. And after which, he would associate himself with questionable characters and stamp his name on poorly conceived projects. Here are just eight of the craziest, weirdest and dumbest things that Stan Lee has worked on.
8. Just Imagine Stan Lee Creating The DC Universe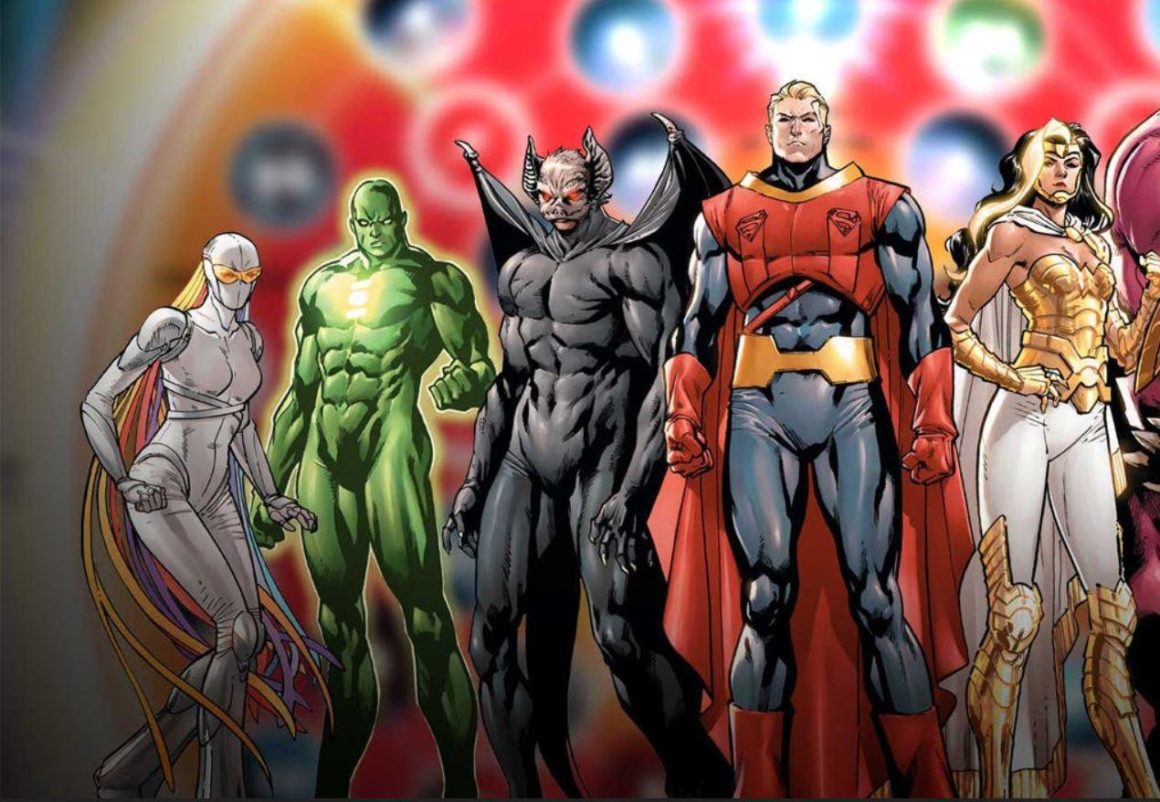 Gimmicky alternate universes are par for the course in comics, but perhaps the strangest one of them all was "Just Imagine," an imprint from DC Comics which tasked Stan Lee to re-imagine their most iconic characters. The oddball combination of the fantastic and bizarre from Stan is a bit unsurprising, but certainly no one expected the mishmash of silly costumes, strange origins and clunky scripting.
7. Who Wants To Be A Superhero?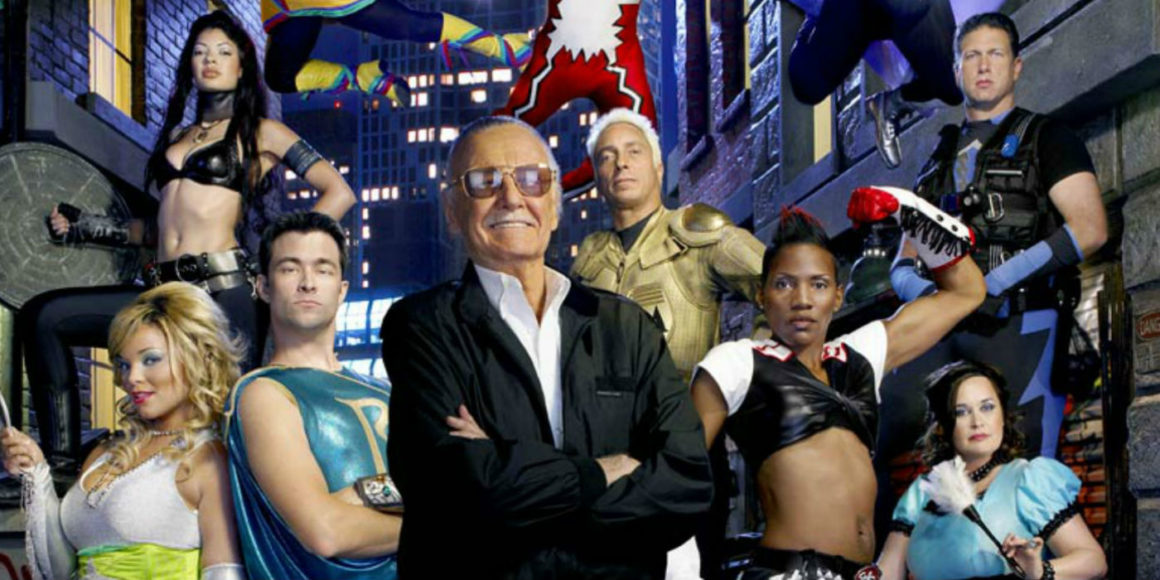 Coming to television at the tail end of the reality programming's zenith, this gimmicky TV show could have easily been a complete disaster. The faintly ridiculous premise, in which contestants craft a unique superhero persona – powers and all – are challenged to represent what superheroes are all about. It's shockingly earnest and sincere while remaining utterly goofy and campy in an age before cosplay became a household verb.
6. Backstreet Project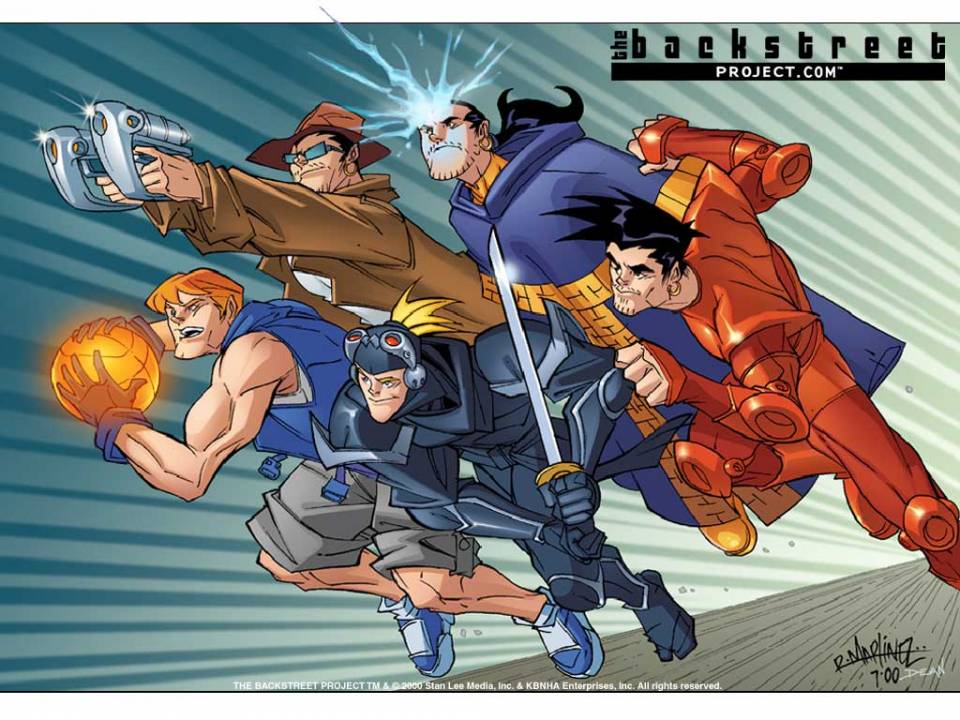 It's easy to make fun of the notion of the world famous boy band as superheroes, but let's not forget we also live in a world where Wayne Gretzky, Michael Jordan and Bo Jackson teamed up to become cartoon superheroes. In The Backstreet Project, the five heartthrobs are tasked with protecting five ancient mystical amulets that also give them powers. Looks like this one ain't nothin' but a mistake.
5. Stan Lee's Hero Command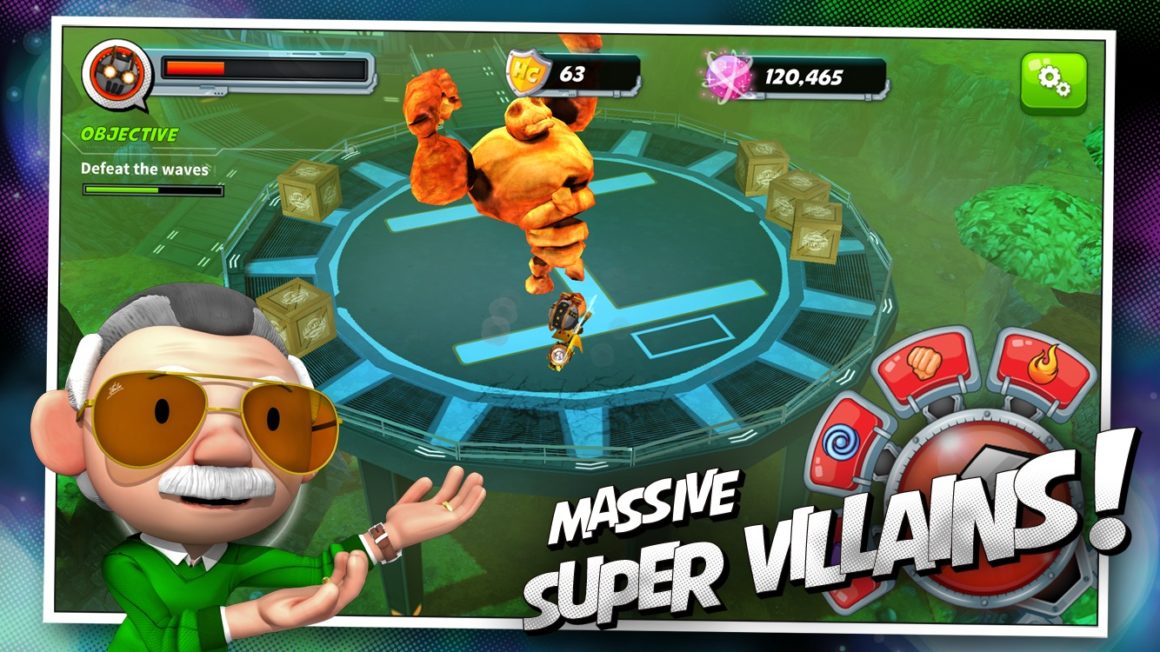 This mobile game is quintessential Stan Lee branding. Some corny huckster pitchmanship and a perfunctory amount of voice work from the Man, laden with catch phrases like Excelsior! And 'Nuff said! In it, you control a bunch of lesser-light heroes in shallow beat em up action and pay to keep playing beyond your alloted free energy. It's an embarrassing cash grab with all the sales pitch and none of the creativity that made Stan famous
.
4. Mechanical Boy Ultimo
This co-creation between Stan and mangaka Hiroyuki Takei features robots fighting in feudal Japan in an epic robo-war about sin and virtue. The inventor of the robots is a scientist who looks exactly like Stan. It's an unsurprising bit of fourth wall breaking from a man who talks directly to his readers in the panels of his comics. It gets weird though when anime Stan commits seppuku, making Ultimo the only Stan appearance in which he fatally disembowels himself.
3. The Guardian Project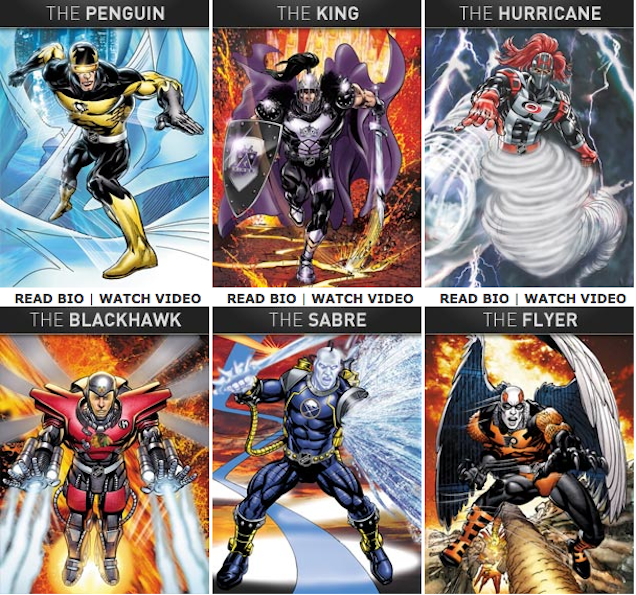 If you thought ProStars and the Backstreet Project were odd, then consider The Guardian Project. This creative endeavor saw Stan and a team of writers try to make superheroes to represent thirty different teams in the NHL. These hockey-branded heroes consisted of characters like a wind controlling werewolf and a spear-wielding surfer in a duck mask. Can't fault it entirely though. I'm sure the Avengers would be less celebrated had Stan created thirty of them all at once.
2. Stripperella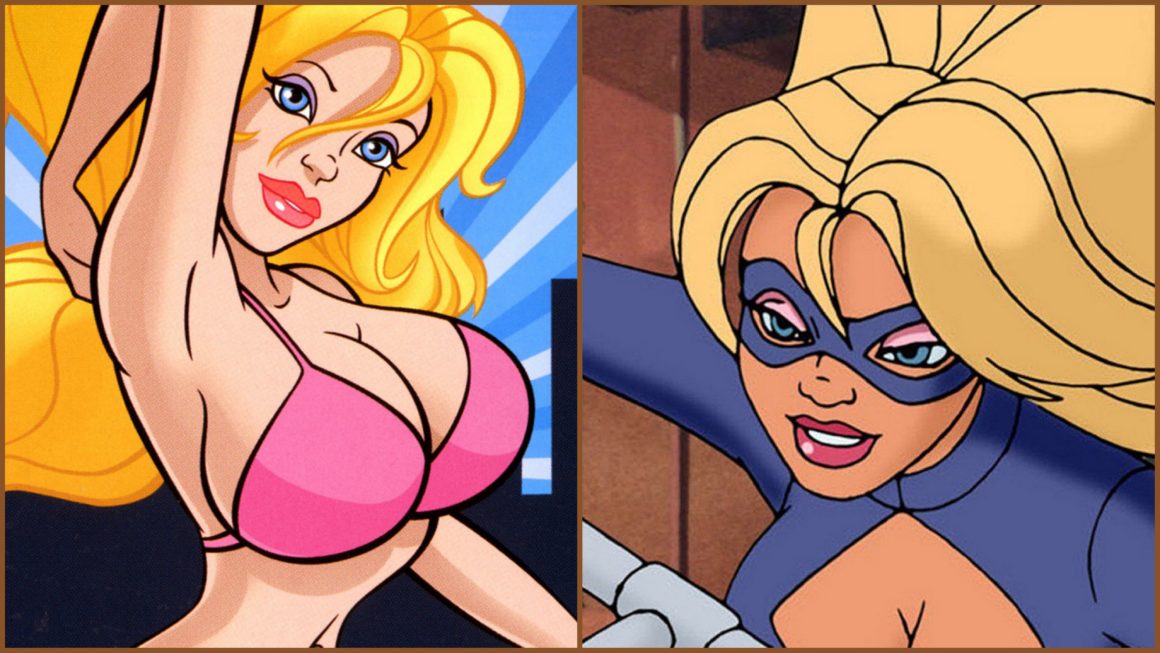 Image source:
This animated series was co-created by Stan Lee for Spike TV's late night adult animation block and featured 90s bombshell Pamela Anderson as the voice of "Erotica Jones." Stripper by night, vigilante by later night, Jones fought crime as Stripperella. The show lasted a mere 13 episodes, but the most interesting bit to come out of this is a stripper named Jazz who sued Stan claiming she discussed the concept with him while he received a lap dance. Ugh.
1. The Governator
In 2011, world famous movie icon Arnold Schwarzenegger had just ended his eight year stint as governor of California, which earned him the tongue-in-cheek nickname "The Governator." The nickname stuck and Schwarzenegger wanted to run with it by developing a cartoon with Stan. The Governator sees a fictionalized version of Arnie don a super suit and fight crime.
People initially thought this was an April Fools Day joke, considering Entertainment Weekly broke the story on April 1st. But with a fully animated three minute trailer that featured a Larry King cameo and a Black Eyed Peas song, it seemed Stan and Arnold were into this for real. Unfortunately, allegations of adultery undermined Schwarzenegger's good guy image, and faster than you can say hasta la vista, the Governator was done.
Know of any more such projects? Share them with us below!