8 Dinosaurs You Should Give a Damn About

A sad Tyrannosaurus Rex has been the toast of the advertising world as of late. In an ad for Audi, we see a depressed T-Rex who lost his lust for life due to insensitive individuals teasing him over his small arms. He became a laughingstock, a pathetic shell of his former, vicious self.
He then proclaims that "he's back" when he discovers an Audi with the piloted driving feature. Magic is the feeling, the former king of the dinosaurs said. "It completed me. I'm back," he added.
Sure, this guy was able to regain his former glory thanks to a self-driving car, but what about the other dinosaurs? Did you ever think about them? No, because you only think about yourself.
At least 50 Cent knows what it's like.
But seriously, what ever happened to the dinosaurs we know and loved from yesteryear? Let's go inside our trusty time machines and take a look at some of the dinosaurs we've forgotten. No, we're not talking about your 100-year old Filipino teacher.
8. Denver
Denver was your friend and a whole lot more. Good luck getting the intro theme out of your head.
Denver, a Corythosaurus, was the last of the dinosaurs (hence the title of the cartoon. Obviously). A group of multicultural skater dudes (yay diversity) take a trip to the La Brea Tar Pits and find an egg. The egg cracks and reveals, you guessed it, Denver. Surprisingly, Denver can understand English because this was the 1980s and screw your logic.
Denver can also skateboard and shred on the guitar: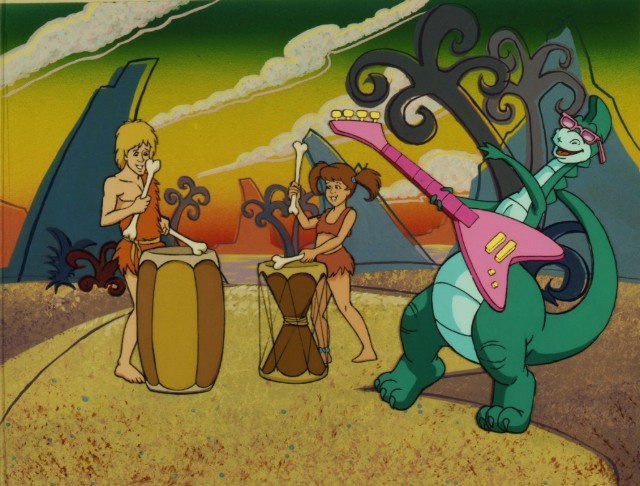 That is one rad dinosaur.
The primary antagonist of the show is a music producer named Morton Fizzback, who wants to kidnap Denver for his own personal gain. Also the egg that Denver hatched from? The damn thing's a time-travel device. If the kids touch it, they can go back to prehistoric time.
Going back to the intro theme, what does "he's your friend and a whole lot more" even mean? What do they mean by "more?" Inter-species boning perhaps? I mean, there IS a market for that.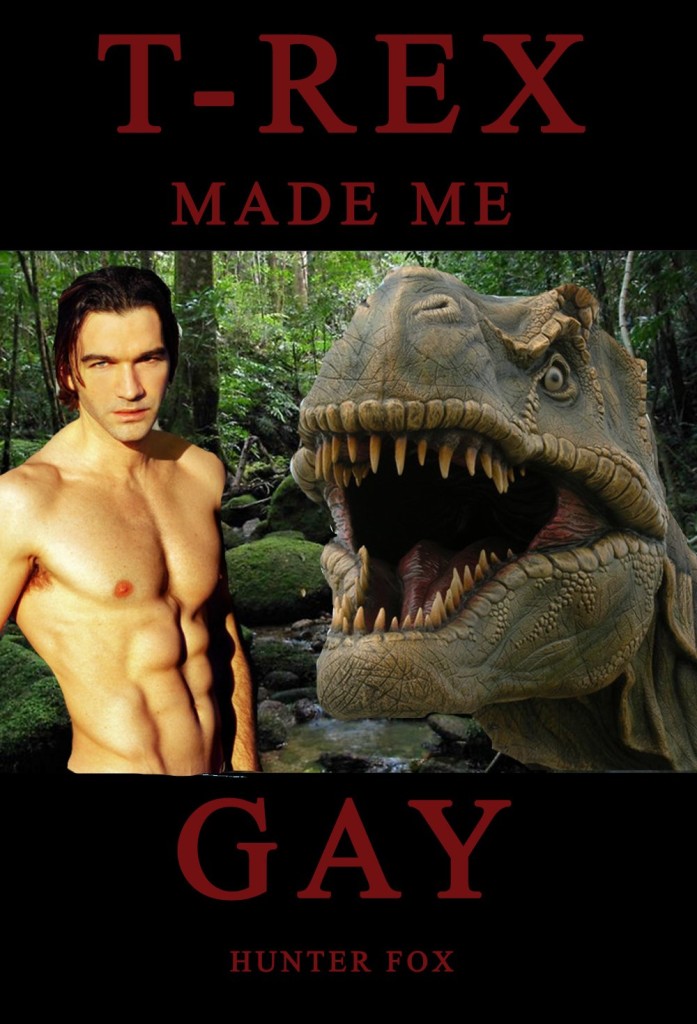 And with that, your childhood is ruined. The 80s were such a weird time.
7. Dinosaucers
It's pretty easy to dismiss Dinosaucers as a Transformers rip-off. Well, that's because it is, but it doesn't mean this cartoon wasn't fun.
A group of teenagers bump into a group of alien dinosaurs called the Dinosaucers crash land into earth. The Dinosaucers employ the teenagers to become "Secret Scouts" as they wage war against their mortal enemies, the Tyrannos.
It had a similar plot to the Transformers but instead of transforming into different vehicles, the Dinosaucers can "Dinovolve." They pushed a button on their suit to revert to their primal dinosaur state (while retaining their intelligence and speech capacity) and proceeded to beat the living hell out of the Tyrannos. It didn't quite make sense, but again this was made in the 80s and it was awesome, stupid fun.
Speaking of Transformers…
6. The Dinobots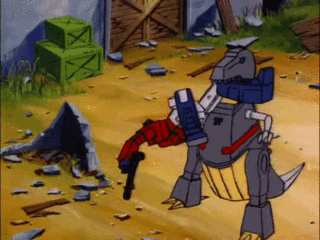 Forget about Michael Bay's reimagining the beloved cartoon as explosion-porn. The Transformers cartoon was awesome, and the Dinobots were a badass addition to the Autobots. When these dudes show up, you better believe shit's about to go down. Unlike most of their allies, the Dinobots have no problem using excessive force. The Dinobots were tough-as-nails, and none more so was their leader, Grimlock. Able to transform into a T-Rex, it's been shown many times that Grimlock can stand toe-to-toe against Optimus Prime and Megatron.
Couple that with the awesome merchandise we got, it's about time to re-watch the cartoon again.
5. The Dinosaurs in The Land Before Time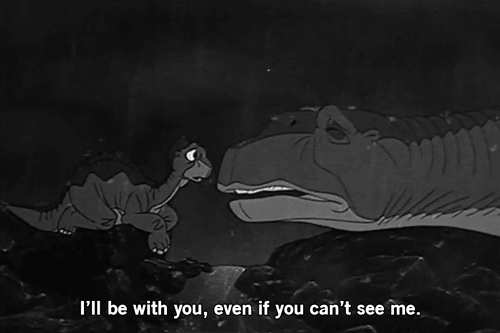 Oh man, this movie. If you didn't cry in this movie when you were a kid, you either had a) a cast-iron heart, b) no soul, c) hated puppies, or d) all of the above.
The movie follows a young Apatosaurus named Littlefoot goes on an adventure to search for the Great Valley after he becomes orphaned when his mother gets killed by a Tyrannosaurus. On the way to the Valley, he meets Cera, a Triceratops; Ducky, a Saurolophus; Petrie, a Pteranodon; and Spike, a Stegosaurus as they dealt with prejudice and faced fearsome beasts, hardship, and destruction along the way.
This movie and its characters was a vital part in many an 80s and 90s kid's life, and imparted many life lessons on tolerance, bravery, and friendship along the way.