8 Facts You Didn't Know About The 1975's New Album
Dec 6, 2018 &nbsp • &nbsp Kyzia Maramara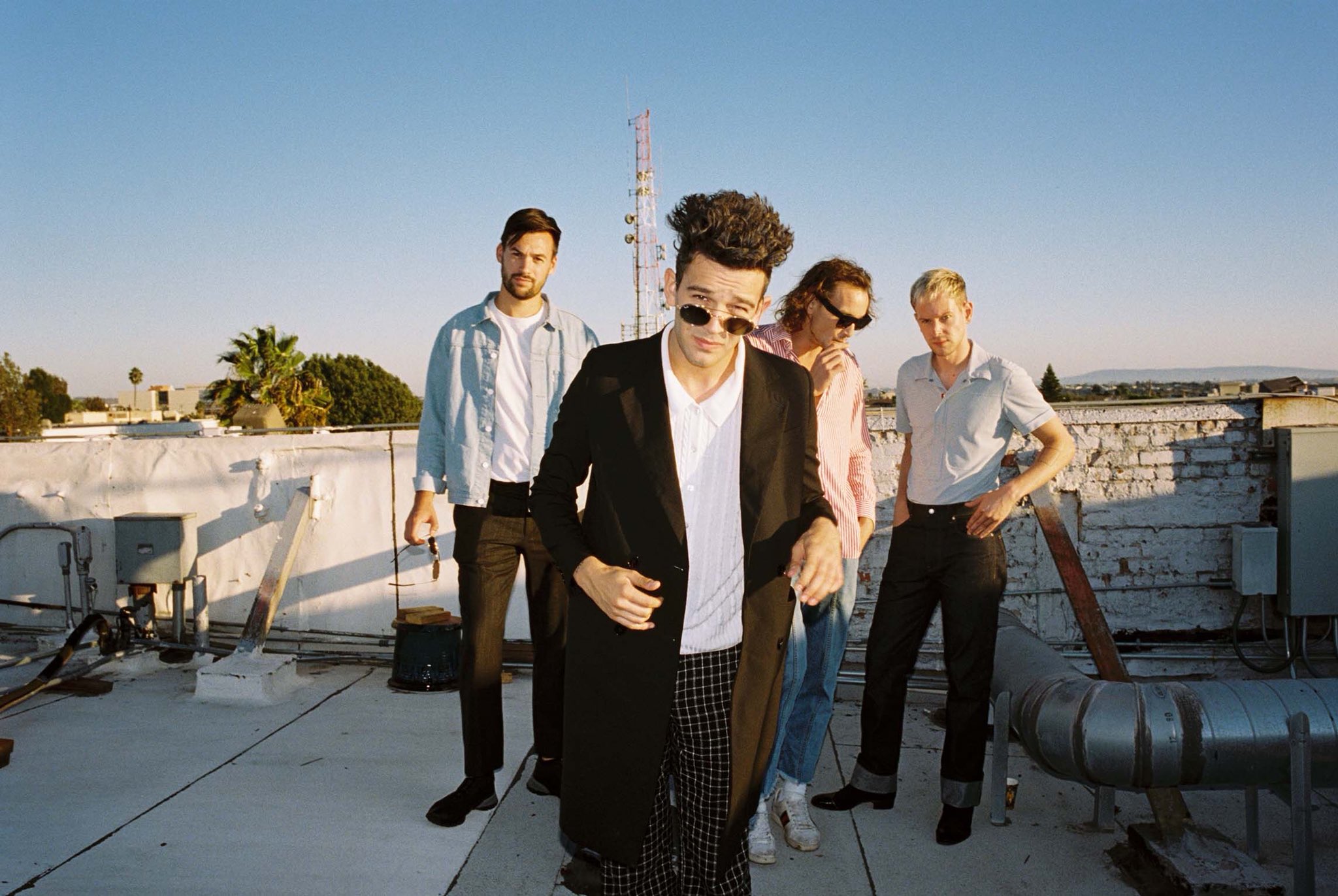 After the long wait, The 1975's third studio album is finally here! A Brief Inquiry Into Online Relationships was released last November 30 in all its 15-track glory, and boy was it a lot to take in.
As hinted by the album title, it tackled subjects on modern societal issues, hiding behind facades and computer screens, and modernity in general, and how it has failed us. But aside from the "postmodern" topics, it also gave us a peek on frontman Matty Healy's past struggles with drug addiction because admit it, a The 1975 album without a single track talking about drugs is not a The 1975 album.
The band ever surprises with their sound – in this album, it's a mixture of jazz, rock anthem, ballad, auto-tunes and synths, and a narration by Siri. It's one heck of a musical roller coaster ride, but the band of the decade makes it all work.
Everyone's obviously been streaming the album over the weekend but did you know these 8 facts on the making of #ABIIOR?
I Always Wanna Die (Sometimes) is like a movie soundtrack
I always wanna die sometimes. I think albums should be like movies. So we did the ending from The Graduate #abiior

— matty (@Truman_Black) December 1, 2018
We all agree on this: The 1975's songs deserve to be part of a movie soundtrack, and Matty's well aware of this too! In fact, he shared on Twitter that the ending of the 1967 romcom The Graduate inspired this particular track.
Watch his Genius interview here for an in-depth explanation of the lyrics.
Surrounded by Heads and Bodies is about a girl he met while on rehab
// S U R R O U N D E D B Y H E A D S A N D B O D I E S // L O V E https://t.co/ei5PE7yz4q #ABIIOR pic.twitter.com/3e0H6A5hFA

— The 1975 (@the1975) December 1, 2018
#ABIIOR and the upcoming album Notes on a Conditional Form are two albums split for Music For Cars, and one track you'll definitely want to play in your car is Surrounded by Heads and Bodies. The dreamy acoustic song is about a girl named Angela, who Matty met while on rehab; she was also recuperating from heroin addiction.
The song title itself is a reference to David Foster Wallace's book Infinite Jest, a book Matty read in rehab which opens with the sentence "I am seated in an office, surrounded by heads and bodies." If you're curious on what goes on in Matty's mind, you might want to pick this book up.
George sang a line and Matty played the drums!
Surrounded by heads and bodies is only me and Ross. Ross played bass. I played everything else. George and Hann produced it. And this is the only song where George sings a line #abiior

— matty (@Truman_Black) December 1, 2018
This acoustic guitar was recorded in the kitchen #ABIIOR

— Adam Hann (@1975hann) December 1, 2018
Surrounded by Heads and Bodies features only Matty and Ross MacDonald playing the instruments. Adam Hann, the band's guitarist, even shared that the acoustic guitar, performed by Healy, was recorded in the kitchen, which proves that this band can literally perform anywhere and sound good! If you're wondering which line George Daniel sang, we're still also trying to figure that one out. Here's to a thousand more listens!
Matty's dad was supposed to narrate The Man Who Married a Robot/Love Theme
This is a fan made video of The Man Who Married a Robot/Love Theme fused with the movie Her (2013)
Matty shared that his dad, Tim Healy, was supposed to do the narration for The Man Who Married a Robot and that he thought about himself doing spoken word, but later scrapped both ideas, saying it sounded lame.
Admit it, The Man Who Married a Robot didn't creep you out when you first heard it. We're so used to Siri's voice, or hearing other robot voices for that matter, that it's become normal. And that is exactly what this track is trying to say. Matty describes it as the sound of the future. And the future is now.
Inside Your Mind references Gone Girl
// I N S I D E Y O U R M I N D // L O V E https://t.co/ei5PE7yz4q #ABIIOR pic.twitter.com/wzVWNbRv9i

— The 1975 (@the1975) December 1, 2018
/ The back of your head is at the front of my mind
Soon I'll crack it open just to see what's inside /
We can hear that line in the opening sequence of Gone Girl (2014). Matty shares that he's always liked the metaphor, and so he wrote a song about wanting to know what your partner is thinking so much that you want to smash their head open and look inside. It's morbid but we like it! And Gabby Brooks, Matty's girlfriend, apparently also finds it sexy!
It's Not Living isn't about a romantic relationship
The line 'It's not living if it's not with you' might make you want to dedicate the song to that special someone, but you should read the lyrics carefully first. It's actually about Matty's drug addiction. You get it now? It's not living if it's not with that.
It's no secret he's fighting his addiction and that he spent 7 weeks in rehab in Barbados before finishing ABIIOR. But he is now proudly clean (we're proud fans too!) and if we must say, looking the best he's ever looked since the world first met him.
I Couldn't Be More In Love is also not about love
It's about Mattys love of our amazing community and his fear that he will lose you. It's a beautiful song. One of the best actually. https://t.co/oEuQhCxJs0

— Jamie Oborne (@jamieoborne) November 11, 2018

Again, because of the title, one might confuse this to be a romantic love song but it's really not, as Jamie Oborne, Dirty Hit manager confirmed. It's a different kind of love, It's about Matty and his love for the people who appreciate and admire his band and him as a person.
I couldn't be more in love. I'll miss you guys when this is all over #abiior

— matty (@Truman_Black) December 1, 2018

Matty recorded the vocals for this track the day before he went to rehab and he confessed feeling scared and confused, hence the guttural, raw, and emotional sound. He also amazingly only sang this in one take and on a demo track no less!
Ross's cameo in Sincerity is Scary video probably earned him some bruises
Matty tackled me about 40 times before we got the video #abiior #the1975

— Dirty Hit (@DirtyHit) December 1, 2018

Ross had a cameo in the Sincerity video where Matty tackles him to the ground to save him from a falling piano. Recently Ross revealed this as he took over the Dirty Hit Twitter account because he doesn't have his own Twitter account. Yet. And maybe he's right for not having one because modernity will most likely fail him.
Everything being said, we absolutely cannot wait for Notes on a Conditional Form!
Fuck I'm so hyped to be working on another album right now

— matty (@Truman_Black) December 1, 2018
And we're hyped waiting for it, Matty!
What's your favorite song off #ABIIOR? Share it with us in the comments section!